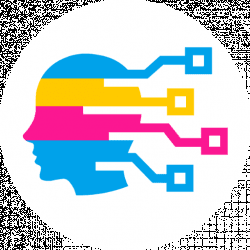 Latest posts by Digital Guyde Team
(see all)
SpiderOak One and iDrive are two staunch competitors within the cloud storage and backup industry. They are both extremely competitive, but are vastly different services. Before you choose one over the other, we're going to pick each service apart piece by piece so you can make an informed decision.
Instead of blindly signing up or testing one over the other, we'll help you choose by seeing just how well each aspect of these services stack up against each other. But before we dig into their features, we're going to analyze one of the most important factors customers consider: their pricing.
Pricing Considerations
iDrive is the clear winner when pricing is your largest concern. Not only is iDrive's monthly rate lower than SpiderOak's, but they even offer a lower monthly rate for paid subscribers. iDrive offers a free plan which offers up to 5GB of storage and synchronization space. In addition, they seem to run regular price discounts (as much as 50% for the first year of service), whereas SpiderOak's free trial only lasts 60 days.
Neither free trial requires payment card information, but SpiderOak only offers 2GB of free storage (which won't accommodate most users' needs). Still, free is free, and if you are only wanting to test out a service, both providers give you plenty of time.
Paid subscribers for iDrive only pay $4.34 per month ($52.12 per year) for 1 TB of storage and sync space. On a related note, business users can purchase iDrive for only $74.62 a year ($6.22 per month), which is cheaper than just about any other business-class service.
Unfortunately, SpiderOak One is quite more expensive – given the relative amount of storage capacity. For $7.00 per month, users can purchase 30GB of storage, though I wouldn't recommend that plan because it offers less value. Instead, users can purchase an entire terabyte of storage for $12.00 per month. Nevertheless, note that SpiderOak only offers annual subscription plans, instead of monthly or bi-annual plans.
Lastly, business users can opt for SpiderOak One for $25.00 per month, which allows up to 5TB of cloud storage capacity. Any way you slice it, SpiderOak One is more expensive. However, as we'll discuss next, SpiderOak offers greater flexibility and more features than iDrive. In short, iDrive wins hands down, because the free plan offers a longer term of service and more storage capacity.
In addition, iDrive is cheaper per month than SpiderOak. So, if price is your largest determinant of quality, iDrive wins every time. But let's take a closer look at the features of each respective service before you make a decision.
Important Features Discussion
I think that SpiderOak One and iDrive are extremely comparable services, so it's natural that their features are very similar. Let's take a closer look at the differences between each provider's features.
First off, note that both providers cover all the major platforms, though iDrive does have a slight advantage. Both providers have software available for Windows, Mac, Linux, iOS, and Android. However, iDrive is available on Windows Phone, while SpiderOak One is not. And both services will allow an unlimited number of device backups, which is actually pretty rare among competing services.
Also, both services have file versioning features to help recover older versions of files in the case they are deleted or overwritten. Both services claim that they'll keep deleted files forever (in an encrypted format, of course) to ensure that you never lose another bit of data. However, there is one important caveat regarding backups.
SpiderOak One will allow you to make backup to a local drive, so you can keep a redundant local copy on hand. This negates the need to download backed up files, which could take hours depending on how much data you back up and the speed of your Internet connection. iDrive, unfortunately, lacks that feature.
Next, note that both services have syncing mechanisms, which allow users to selectively sync individual files. In addition, they each have the ability to generate links to share access to your files with friends. But neither service has a feature to invite other users to collaborate on stored files (which isn't as important, since these services focus on backing up data.
As far as the free trial is concerned, SpiderOak's is limited to 60 days. IDrive, on the other hand, offers a free account that can be used indefinitely. And both providers include bandwidth controls that allow users to prioritize files to upload/download faster, as well as NAS support.
As you can plainly see, these services are more similar than they are different. I'd have to say that these services tie in terms of the features and functionality they provide.
Security Concerns
As far a security is concerned, iDrive wins, but it was a close race since both providers offer private encryption keys. These two providers use extremely different measures to encrypt users' data. SpiderOak One is what's known as a zero-knowledge provider, because there's nothing they can do to read user data. You see, data is first encrypted on the user's computer (also known as client-side encryption) before it ever leaves the host system.
And because the customer manages their own encryption key, it's impossible for a rogue employee or hacker to decrypt data to steal your information. But client side encryption does come with a heavy cost: local encryption can slow down data transfer rates.
On the other hand, iDrive encrypts data in several different ways. First, it uses AES-256 to encrypt data as it is in transit to through the Internet, destined for their storage servers. Once the data reaches their network, it is decrypted, and then once again encrypted for storage.
However, they also offer an optional private encryption key method, which means users can pick and choose which files that want to encrypt locally. Consider you may not want all files to be encrypted on your local computer first, because some content simply isn't private. For example, I don't really care if an iDrive employee can see that I've backed up my Game of Thrones DVD.
This flexibility helps improve data transfer speeds by removing the overhead incurred with local encryption. Nevertheless, note that both providers are more secure than the average provider, making them each a favorable alternative to services like Dropbox.
Speed Matters
iDrive is the winner of the speed test, though it's kind of like comparing apples to oranges. There are many factors that determine the aggregate amount of time it takes to transfer a file such as the speed and bandwidth of your Internet connection, the physical distance between your computer and the file servers, and encryption technologies.
That said, if all other things are equal, note that  SpiderOak One's client-side encryption method can create some staggeringly slow file transfers. When I tested with a 135MB file on a 5Mbps Internet connection, the estimated time was approximately three and a half hours. That's not very feasible on my slow Internet connection, but if you have a faster Internet pipeline (like 10Mbps DSL or even Google Fiber), transfer times are going to be exponentially lower.
Also note that  SpiderOak One's transfer speeds are, in part, determined by your local computing resources. Local encryption is going to eat up CPU cycles, so if you've got an old computer with a slow processor, it will only compound this problem. Due to slower transfer rates, it's necessary to keep  SpiderOak One running in the background for extended periods of time. Then, once the bulk of your data has been backed up, you'll only need to backup incrementally to protect updates, saved changes, and new files.
Conversely, iDrive is faster (though less secure) when you don't use a private encryption key. However, I tested with a private encryption key and found that the E.T.A. for the 135MB file was almost the same (fluctuating a little under 4 hours). Still, things would be significantly faster if you don't opt for the private encryption key.
Final Thoughts on Which is Best
So which service is better? That's a tough question to answer, especially since these services are so similar. However, in my opinion, I'd have to say that iDrive wins by a hair. Personally, I feel that the three most important factors for any backup service is security, the number of features provided, and the price, in that order.
Since it's a tossup between features and security, I'm forced to make a determination on price. And iDrive is cheaper than SpiderOak One. Don't get me wrong, I was impressed with SpiderOak One, and I think both of these backup solutions have a lot to offer. If you still don't know which one you like better, take advantage of their free trials.
Remember, iDrive offers 5GB of free storage indefinitely. Likewise, SpiderOak One has a 60-day free trial, so you have ample time to test out both services if you still can't decide. Be sure to checkout the latest pricing on iDrive here.