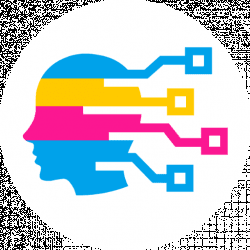 Latest posts by Digital Guyde Team
(see all)
Traveling can be extremely exciting, whether you are jetting off to a strange and exotic land for holiday or you are merely studying abroad to broaden your horizons. But most people don't understand how dangerous traveling can be from the perspective of Internet security and the importance of choosing the best VPN possible.
Why Get a VPN for Travel?
Most people from the UK, Australia, and the US take their Internet freedoms for granted. Though the NSA has engaged in wiretapping in the past, the fact remains that we enjoy a mostly uncensored Internet. Furthermore, citizens of these three countries have some of the least restrictive freedoms of speech on the planet.
But behaving the same on the Internet as you would in your home country could be a terrible mistake when you are traveling abroad. Many cultural, political, and social initiatives make it illegal to say certain things online.
To compound this problem, many countries heavily censor their Internet content. Accessing the wrong website in the wrong country could land you in boatloads of trouble, and ignorance of the law is never a permissible excuse.
Not only could an Internet violation land you serious time in jail, but you could also be slapped in the face with ungodly fines. But that's not the worst of it if you made even a small joke at the expense of a governmental official while in a foreign country, you could even be attacked.
It certainly wouldn't be the first time a tourist met fatalities because they said or did the wrong thing online. Many foreign governments even have departments whose sole purpose is to police what is said on social media websites.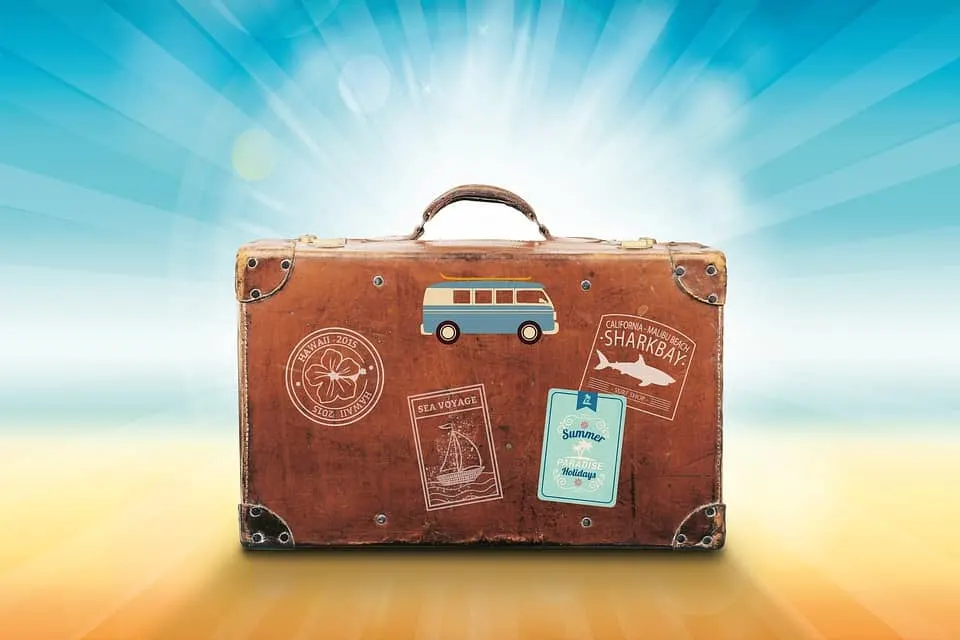 Bloggers, journalists, and social media users are often under great threat. If you want to check how your destination country ranks globally in terms of Internet freedoms and the freedom of expression, check out Reporters Without Borders 2014 report, which ranks 180 of the most popular countries around the globe. There have been countless and unfortunate stories of travelers who died or were seriously injured because they failed to secure their Internet connection.
I don't want to paint a bleak picture or dissuade travelers from enjoying life, but certain measures do need to be taken to prevent any issues from arising. In addition, there are less dire reasons a user would want to use a VPN tunnel abroad.
Many people are shocked to find that streaming content services are unavailable while they are traveling. Content providers like Netflix, Hulu, Pandora, and others commonly reject incoming connection attempts from foreign IP address due to licensing, copyright, and trade agreements.
This can be a real drag when all you want to do is catch up on your favorite television dramas such as the latest episode of Game of Thrones. The good news is that all you need to do is connect to a VPN server located in the country where your content is hosted. Doing so will mask your IP address and fool content services into accepting your connection, thereby allowing you to access your favorite video and music content.
What Are the Best VPNs for Travel?
Unfortunately, not all VPN services were created equally. Some are better suited for travelers, and some just aren't as adept at accommodating Internet users on the go. With that said, let's take a closer look at the best VPNs for traveling.
#1 ExpressVPN
Interested in my full review? Read more here.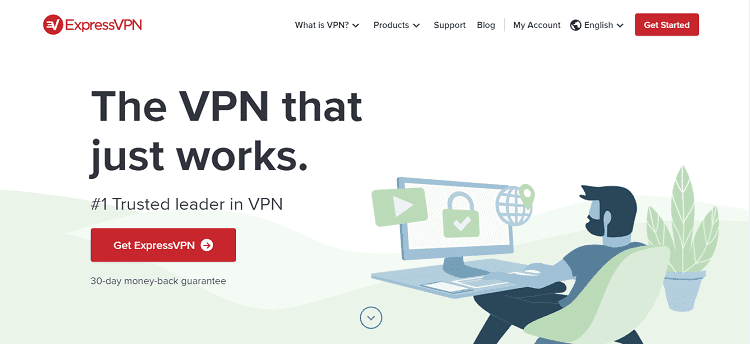 Here's the summary…
ExpressVPN is our first pick for users who are traveling. Though they don't have the most widespread network of servers, they are certainly near the top of the ranks. Today they have servers in 100 locations and 78 countries around the globe, ensuring that travelers will be able to find a foreign VPN server that isn't too far away to terminate their connections.
You'll want to use a foreign server to ensure that your data is encrypted as it crosses borders, and finding a nearby server will ensure a faster connection by introducing minimal latency.
In addition, ExpressVPN has a very well-rounded and robust service with fast servers.
Other fantastic features of their service include a 30-day money back guarantee and great 24/7 customer support. There are a few drawbacks to their service including the fact that they are based in the US (might be coerced by the NSA in the future), they only allow simultaneous connections between 1 computer and 1 handheld device, and they cost slightly more than most other providers.
#2 PureVPN
Interested in my full review? Read more here.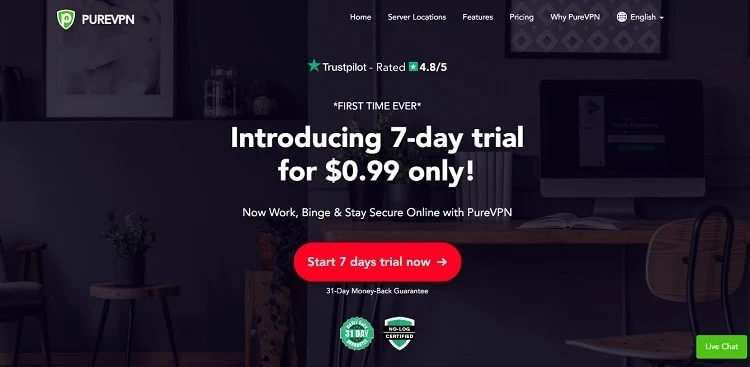 PureVPN is a clear runner up, and it's no wonder why given the size of their network. Currently, they operate 500+ VPN servers in 140 countries and 181 locations around the world, which is more global connection options than almost every other provider. This flexibility is crucial when you're traveling, whether for holiday or business.
They too have great ancillary features to their service such as the ability to connect up to 5 devices simultaneously per account, which is great for users with a lot of tablets, computers, smartphones, and other devices.
In lieu of a free trial, they offer a 7-day money back guarantee, and they are cheaper than most other providers. The monthly cost of an annual subscription costs a mere $4.16 – which is less than the price of a fast food meal.
#3 VyprVPN
Interested in the full review? Read more here.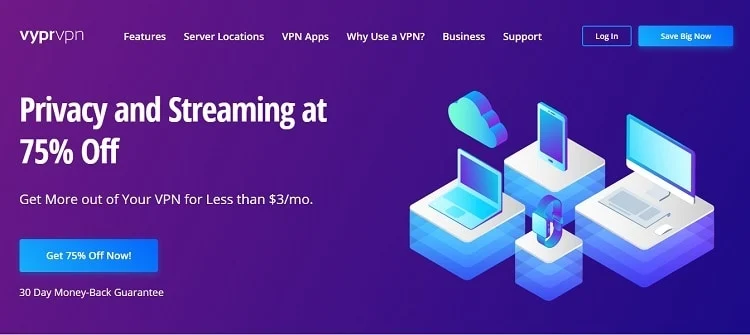 VyprVPN also has decent global connection options that make them a good fit for travelers. Right now they operate about 700 servers in over 50 countries. Like the previous providers, they cover all the most popular geographic regions in addition to some more obscure locations.
Also, they do offer a free trial, which gives people a chance to test out their service risk-free (though the free trial requires users to enter payment card information).
The pro version of their service only costs $6.25 per month and allows up to 2 simultaneous connections. Advantageously, they are also based in Switzerland, so they are free from the influence of the NSA. Nevertheless, I would recommend users stay away from the basic version of their service since it only allows 1 connection at a time and only offers PPTP connections, which are notoriously weak.
#4 TorGuard VPN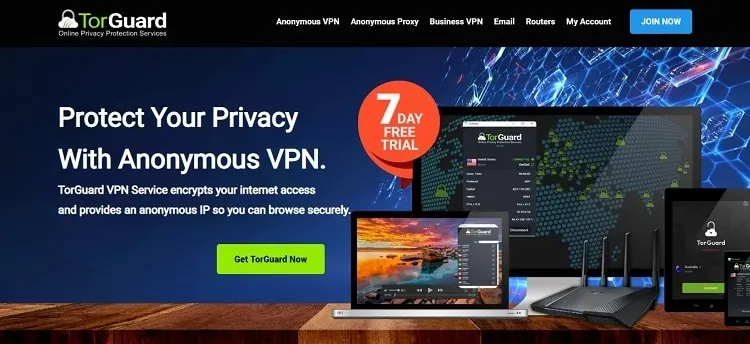 TorGuard VPN, a service based out of Panama, is another great alternative for travelers. They are constantly expanding their network, but today they have over 1,200 servers scattered around the globe in over 42 countries.
One thing I love about their service is that they permit each account up to 5 simultaneous connections.
Like other providers, they offer the strongest encryption protocols using OpenVPN and L2TP/IPsec. In addition to their 99% uptime guarantee, they also have 24/7 customer support. And they're pretty moderately priced, too. You can get their service for as little as $5.00 per month, so they certainly aren't among the more expensive providers.
#5 IPVanish VPN
Interested in my full review? Read more here.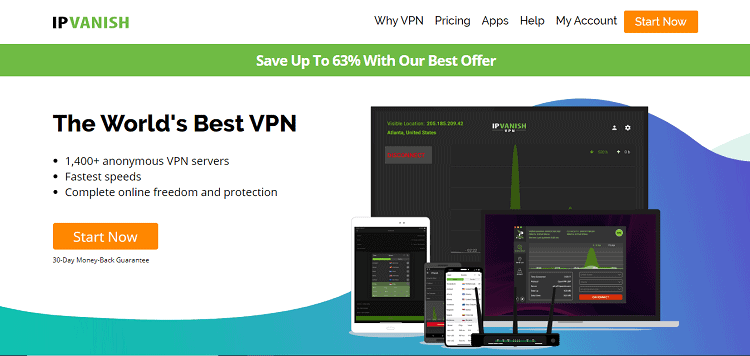 Last but not least is IPVanish VPN, which is another great alternative for travelers. Though they don't have as many global connection options as PureVPN, they do still have favorable global coverage and are present in all the most popular geographic areas. Currently, they run 400+ servers in 60 countries, making them an attractive choice for international users. Furthermore, they have pretty fast servers.
A speed test showed that they nearly kept pace with ExpressVPN, and they support all of the major operating systems including Windows, Mac, Linux, iOS, and Android.
Notable features of their service include unlimited bandwidth, unlimited data, 24/7 customer support, and unlimited server switching. They aren't by any means expensive, but they are a little pricier than their competitors. A 1-year subscription is the best value, making the monthly cost only $6.25 here.
Final Thoughts on the Top VPNs for Travel
Traveling can be an exciting adventure, but we've all heard horror stories of holidays and business trips gone wrong. One of the easiest ways to protect yourself from running into altercations with the government, getting hacked, and losing valuable personal information (like payment card data) is to use a VPN tunnel. I would highly caution every traveler to research Internet laws and the general climate regarding the freedom of expression before visiting a foreign country.
For that matter, I would also advise researching the Internet laws of surrounding countries to find the best place to terminate your VPN connection. For example, if you were traveling to Malaysia (which has some strict Internet censorship laws and regulations), your best bet would likely either be Hong Kong or Singapore because they have freer Internet regulations.
Also make sure that you don't connect to a VPN server located in the country you are visiting, because your data will travel through the local country's Internet infrastructure in an unencrypted format, possibly allowing ISPs and local organizations to see your online activities.
Furthermore, I would say it is better to err on the side of caution. Sometimes, however, Internet censorship laws are extremely unreasonable and intentionally leave citizens and travelers in the dark. This couldn't be truer of censored news and media websites.
If you do use a VPN tunnel to circumvent Internet restrictions, make sure you do it privately. It would be highly inadvisable to access restricted content in a public place like a café.