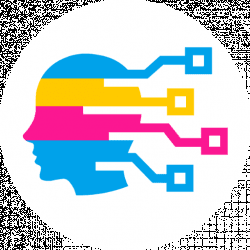 Latest posts by Digital Guyde Team
(see all)
If you're not already using cloud storage, you're missing out on the opportunity to access your data on any device from everywhere you have an Internet connection. Cloud storage is now more accessible and affordable than ever before, and the market is filled with loads of competing services, which produces healthy competition and services rich with features. And like any other storage-related feature in the world of computing, as time marches forward, the cost of storage space decreases for each unit of storage.
I remember seeing old ads from the 70's advertising the latest and greatest 10MB for the "low, low price" of $3398. These days, you can get tens of gigabytes for a few bucks a month. But cloud storage services don't simply offer you a shed in the digital ether in which you can dump data like a personal storage unit.
Cloud storage services also include syncing features to ensure that your data is centrally managed, and then making a change to a file on one device propagates those changes to other devices (among a long list of other features).
A problem newcomers to the cloud storage arena often face is knowing whether or not they're getting a good deal, or if they signed up for an overpriced provider that offers little value. To help you make the most informed decision before committing to a subscription, today I'm going to show you the best Sugarsync alternatives. But before we begin, let's take a moment to talk about some security considerations.
Preliminary Security Considerations
By now, some of you are scratching your heads and wondering why you don't simply use a free service like Dropbox or GoogleDrive. I must admit, the 15GB of GoogleDrive storage that comes with your Gmail account is pretty darn tempting and convenient, but if you have even the smallest iota of respect for your personal security, you should avoid it.
GoogleDrive and Dropbox are notorious for being extremely lax with regards to security and privacy. Google lost a lot of trust and respect when it was discovered to have been participating in the NSA's PRISM program, which was revealed by Edward Snowden. Essentially, the NSA installed backdoors into Google services which allowed the government to wiretap domestic communications.
Dropbox, on the other hand, has simply had multiple security violations, such as a security breach that resulted in 68 million accounts being compromised. With regards to free Google and Dropbox cloud storage, you get what you pay for. For these reasons, it's best to avoid Dropbox and GoogleDrive completely.
Some people even go one step further when selecting a secure service, and choose to distrust any service based in the United States for fear of it too having been compromised by the NSA. For that matter, some people won't even use a service based in Australia, New Zealand, Canada, or the UK either, because of the FiveEyes intelligence sharing agreement, though I personally think that's going one step too far. So, be warned, and make sure you know where your cloud storage company is headquartered.
JustCloud

Although SugarSync positions itself in the market primarily as a way to sync data across many devices, it is truly a cloud storage service. JustCloud is a comparable alternative to SugarSync and starts at $10.69 per month for the Home plan.
With longer-term subscription, the Home plan can be purchased for only $7.61 per month. Furthermore, I do like the fact that this service is based in the UK. While I do wish it were based somewhere else, I am happy it isn't based in the United States.
Also, it uses AES-256 bit encryption to store your data, which is such a strong encryption protocol it is still used in banking and military applications. It does include file syncing features to update data on multiple devices, and it makes sharing data with friends and colleagues a snap. All you have to do is click a button to generate a link that can be shared on social media platforms like Facebook and Twitter, or even via email.
iDrive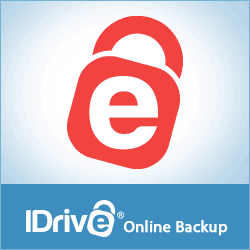 iDrive is another suitable alternative for SugarSync and combines backup features with online storage and syncing capabilities. One thing I really love about this service is that you can try it before committing to a purchase since there's a 100% free no-strings-attached version of this service. The free version doesn't expire or require any payment card data, though it is only limited to 5GB. Still, it's a great way to test the waters and see if the service meets your standards. The Personal plan only costs $52.12 per year ($4.34 per month), and offers a whopping 2 TB of storage space, and it's loaded with great features.
In addition to multiple device backups for PCs, Macs, iPhones, iPads, and Android devices, it even has the power to perform a disk image backup, which makes a copy of your entire hard drive including the operating system. Naturally, it's capable of incremental backups and compression to mitigate transfer time to and from the cloud, and it can perform real-time backups so you can "set it and forget it" instead of manually monitoring the backup process.
Mega

If you thought 5 GB free from iDrive was a steal, wait until you hear about Mega. This storage provider also offers a free service, and it offers a stunning 50 GB of space without requiring any payment card data, which is pretty darn impressive.
The downside to free services, however, is that they're usually pretty watered down or otherwise encumbered. But Mega is loaded with great features, and the free version can perform most of the tasks that a paid service can.
For instance, it does have the ability to share individual files and folders with third parties, and it comes complete with mobile apps. Not only can you pause uploads, but you can also throttle and control the speed of uploads and downloads to better manage your Internet connection.
What's the downside, you ask? Well, it doesn't have advanced security features when sharing links, and it lacks password protection on shared data. Furthermore, there is a 10 GB per 30-minute rate limit on your connection, but I think that's a fairly lofty cap.
BackBlaze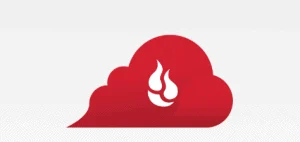 BackBlaze is a suitable alternative to SugarSync if you're looking for a service that primarily offers backup features. Not only can it restore multiple versions of your backed up files, but you have the power to schedule backups or let it run automatically. Additionally, if you have so much data backed up that it isn't feasible to download it on your current Internet connection, you can request that BackBlaze mail all of your data on a flash drive.
Interestingly enough, this service also has some security features I wouldn't have expected with a backup service. It has the ability to locate a stolen or missing device, a feature which I typically see included with antivirus security software. This service also allows you to throttle your connection, so an upload or backup job doesn't completely hog your Internet connection.
Tresorit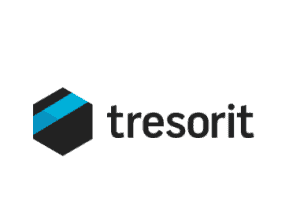 Last but not least is Tresorit, which offers solutions for both businesses and individuals. Individual plans start at a mere $10.42, and there's a 14-day free trial for newcomers who want a chance to test the service before buying it. There are only two service tiers for individuals though, and the lowest tier offers 200GB of storage while the higher level tier offers 2 TB of storage.
They both come with end-to-end encryption to protect your data during transit to and from the storage servers as well as two factor authentication. In addition to 90-day activity history, it also allows maintaining file recovery up to 10 past versions.
I also love that users maintain their authentication keys, meaning that Tresorit is a zero-knowledge provider and cannot decrypt your data. Last but not least, be aware that the lower tier allows secure access on up to five devices, while the second tier allows up to ten devices.
Final Thoughts
I would strongly advise against using Google Drive and Dropbox because of the rampant security threats and history of mishandling or violating the privacy of users' data. Generally speaking, opting for a zero-knowledge provider is the most secure because your data is locally encrypted with a key invisible to the hosting provider before your data is ever sent to the storage servers. Be forewarned, however, because almost every service will advertise security and encryption as one of its features.
However, some providers store user data on their servers in plain text. The encryption they advertise is typically TLS (Transport Layer Encryption), which secures data with encryption as it flows through the public Internet but is then decrypted as it reaches the storage servers. If you're just looking for a free service, I recommend taking Mega for a test drive because it offers the freest storage among all of the providers mentioned.
Recommended Posts: