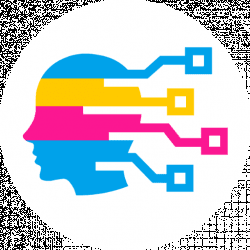 Latest posts by Digital Guyde Team
(see all)

Since the birth of the broadband internet and external storage systems, more and more online storage systems have come up with many different features, all claiming to be the best, the most user-friendly, and the most cost-effective.
However, not all online storage systems are worth your trust and money. It is important to know whether their advertisements are telling the whole truth or not, so not be disappointed once you actually make a purchase.
Mozy is one of many options for consumers when it comes to online backup storage systems. It was founded in 2005 by Berkeley Data Systems and was bought by EMC in October of 2007. Its headquarters are located in Seattle, Washington, while most of its offices are located in Utah. The very purpose of Mozy's establishment is to provide an online solution to frequently lost, stolen, and damaged files that are saved on computers or external storage systems.
Top Features of Mozy
The following are some of the key features that Mozy offers.
Simple and easy installation
Mozy provides a quick and easy way to begin your cloud storage services by simply downloading and installing 12 MB worth of software after signing up for an account. Depending on your download speed, installing the system may take a few minutes. The process of backing up files is simple—simply drag and drop your chosen files into your desktop local client, or set the schedule for the backup of all files that are found on your computer, including servers, NAS, and other file types.
Affordable home packages
Home plans cost $4.95 per month—not bad for unlimited data storage space! The lowest cost plans include 50 GB of storage space. While this is a limited option, it can potentially accommodate more than 1000 videos, 7500 photos, or over 6 million text documents that you may need to store safely.
Multiple computers linking under home packages
Unlike other online data backup services, Mozy allows its subscribers to link up to three computers to one single account under its home packages. The storage space allowed for this particular plan is set at 125 GB, which is enough for many average households.
MozyPro for business and enterprise use
Whether you have one single office or your employees work remotely, Mozy backup service helps in controlling data and documents that are essential to your business's operation. Everyone has the same username and password and everything is backed up by computers that you choose to link up to your business account.
Users can select the most suitable plan for their particular average usage. Monthly plans start at $19.99 per month, with 10 to 50 GB of storage space. Annual plans start at $218.89 per year, leaving you expenses that are equal to $18.32 per month (slightly lower than the monthly plan). Mozy also offers a 2-year plan for $419.79 for the entire two years with up to 1 terabyte of space for backing up files for your business or office.
Multiple levels of encryption
Aside from a password-protected account, Mozy provides its users with multiple level encryption for every file sent to their data centers. Before sending your files, they are encrypted using 128-bit encryption. When they are stored, they are once again encrypted using a 448-bit Blowfish encryption data. Others prefer having their own keys, and Mozy allows you to use your own keys that are generated by a 256-bit AEZ military-grade encryption.
File Syncing for mobile workplaces
By simply adding less than $10 a month, you can access your files from any computer you choose as long as you have internet connection.
Android and iOS access to files
Under the business and enterprise plans, you can enable iOS and Android access for backed up files to allow your employees to work while they are on the go, and likewise lets you manage your files anywhere, anytime, just the way you like it.
Restoring options
Restoring your files from Mozy's online data storage system is done with one single click. Emails and online notifications are also sent to let you know when your files are ready for restoration. The best feature that Mozy provides, setting it apart from practically every other online backup system out there, is the opportunity for its users to view their files in their previous versions for up to 30 days before their last update.
Mozy also offers shipment options for restoring your files. You can choose to have the data sent on a DVD or external hard drive that is securely encrypted to make sure your files are safe from theft and other interferences.
For Windows users, single file or total restoration can be done and automatically placed in the files' original location. If not, you can opt to place everything in a new folder. Easy restoration is also available, which is done by simply right-clicking on the file that you want or need to put back on your computer or hard drive.
Pros of Mozy
Mozy excels in securing files by using multi-layered encryption. The very purpose of backing up your files is to secure them from any form of intervention, and when your file storage system lacks security measures, that very purpose is defeated.
It is one of the easiest to use and install, and offers a very low monthly cost for home and business users.
Restoring files does not necessarily mean only downloading a zip file, as Mozy offers other options such as DVD or external hard drive shipment, depending on the size of the files. For those who want a different way to get their files back, this option is extremely useful, with prices varying depending on the size of the files and the type of storage used to ship them to the user.
Home plans, like their business and enterprise plans, provide multiple computer linking options. This is especially beneficial for homes with multiple computers that need easy file storage and sharing.
Mozy also offers a 30-day free trial for anyone who wants to try out the service before having to commit to a certain lock-in period.
Downloading the system does not take too much time, but still generally depends on your internet speed.
Unlike other back up storage systems offered on the Internet, Mozy lets you recover previous versions of your files within 30 days from the day you last updated the particular file.
Cons of Mozy
Mozy offers a limited amount of space for every type of subscription package. Adding more space means adding more cost to your plan.
What About the Competition? Mozy Alternatives
Mozy certainly isn't the only backup solution on the market. I've had the opportunity to review a few others and these are the other options I'd consider at the same time:
Carbonite: Another big name in the space, Carbonite is positioned in a similar fashion to Mozy. However, in my comparison of the two services here, I identified Carbonite as 1) having a more affordable initial backup plan and 2) allowing for unlimited cloud storage options. At the very least, you should strongly weight Carbonite against Mozy to see which is best for you.
Backblaze: Backblaze is another option that I have evaluated. Again, it's quite similar, but I found that both Mozy and Carbonite and a more robust feature set.
OVERALL VERDICT: IS IT WORTH IT?
For simple management yet multiple feature enjoyment, Mozy is a very effective tool that provides a lot of back up options. While there is limited space available for each type of plan offered, the level of security that Mozy provides for your files is more than sufficient which means that the service is worth the cost. Additionally, they provide monthly and yearly options for subscriptions depending on the user's preferences.
Having the opportunity to manage and access files using an Android or iOS device, recover a file's previous state or version, and restore files with a simple click are different features that make Mozy better when compared to other online backup services.
In total, Mozy almost completely serves its purpose of providing an online backup service to both businesses and households.