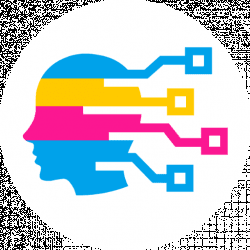 Latest posts by Digital Guyde Team
(see all)
Digital streaming boxes have been all the rage for several years now, and hardware manufacturers have been creating some truly innovative products that allow users to seamlessly access content like never before.
Naturally, as an electronics pioneer, Apple has entered the ring, though it faces stiff competition from other devices like the Raspberry Pi, Amazon Fire TV Stick, and Kodi boxes, among other alternatives.
These days, as long as your television has a free HDMI port, you can essentially turn it into a Smart TV/IP TV with the Apple TV hardware. Not only does this allow you to stream content from the Internet from sources like YouTube, Netflix, and Hulu, but it also unlocks a wealth of previously inaccessible streaming media channels.
But every form of streaming media – be it a digital service or a hardware device – inevitably falls victim to the same problem: channels are often locked by geographic region.
You'll find that if you live in the US, the chances of your access to content being blocked are minimal. But there are still several media sources that are inaccessible within the US, such as the BBC. At any rate, even Americans are blocked from some content sources on domestic Internet connections. But content is inaccessible in other regions, too.
Content Inaccessibility, Censored Media, and Blocked Channels
If you live outside the United States, chances are that you'll discover a wide range of channels and media are inaccessible due to your current geographic location. The ugly truth of streaming media is that most of it is restricted by geographic region mainly due to licensing and international commerce regulations – but those aren't the only reasons.
It's pretty common for countries outside the United States to censor the Internet for a variety of reasons. For example, I'm sure many of you have heard of the Great Firewall of China, which blocks entire websites like Google and Facebook, as well as streaming media services. Often times countries will block IP TV channels because they contain politically or culturally offensive messages.
In other countries, reasons for blocking IP TV channels and streaming media stem from religious reasons. For instance, in many predominately Muslim societies, people value modesty. As such, these societies have different views regarding what constitutes a saucy scene in a movie or television show.
What the average American may think is a normal and acceptable scene in a television program may be viewed as borderline pornographic material by other cultures. Consequently, the nation may choose to block an entire channel because some of its material is deemed offensive or impure.
But whatever the reason may be for blocking the content, you need an extra tool to unblock that content with your Apple TV. The good news is that all you need is a VPN tunnel and a router capable of connecting to a VPN server.
Unblocking Content with a VPN
VPNs are great solutions for unblocking content – not just with the Apple TV, but with other streaming devices as well. The VPN tunnel will allow you to connect back to your home country (America in this example) and access channels with the Apple TV as though you were still stateside.
Plus, a VPN tunnel adds encryption, so third parties, authorities, and ISPs can't see what data you're sending and receiving online. Oh, and did I mention that they protect your anonymity and help mitigate targeted online advertising?
There's just one problem. The Apple TV doesn't have the ability by default to connect to a VPN server. Instead of connecting the Apple TV device directly to a VPN server, you're going to have to enable the VPN connection for your whole network by connecting your router to the VPN tunnel.
That way every device that connects to your network will be able to use the VPN tunnel and unblock content. But there's yet another problem: most consumer-grade routers lack firmware that supports VPN functionality.
Fortunately, you can upgrade your router to a firmware version that does include VPN functionality for free. You can download either DD-WRT or Tomato for free, but before doing so, first check to make sure that your router makes and model are supported, either on the DD-WRT supported routers list or the Tomato supported routers list.
If you are scared and intimidated by the upgrade process, you can buy a new router with the DD-WRT or Tomato firmware already installed from FlashRouters, though they do charge an additional fee for performing the upgrade for you.
At any rate, once you have a router that's capable of connecting to a VPN server, you can then enable the VPN for your Apple TV, and subsequently, unblock content.
ExpressVPN
ExpressVPN is the first of the five best VPNs for Apple TV, for several reasons. First of all, it has a very well-rounded service that leaves little to be desired. But more importantly, ExpressVPN is known for providing consistently fast and reliable servers and connections, which is imperative for a smooth viewing experience when using Apple TV.
Furthermore, ExpressVPN has a rather large network of servers hosted in more countries than most other providers. Right now, ExpressVPN hosts servers in 94 countries, and it always seems to be expanding to new regions. Plus, many servers are located in popular geographic regions like the US, UK, Canada, Hong Kong, Singapore, and other select locations.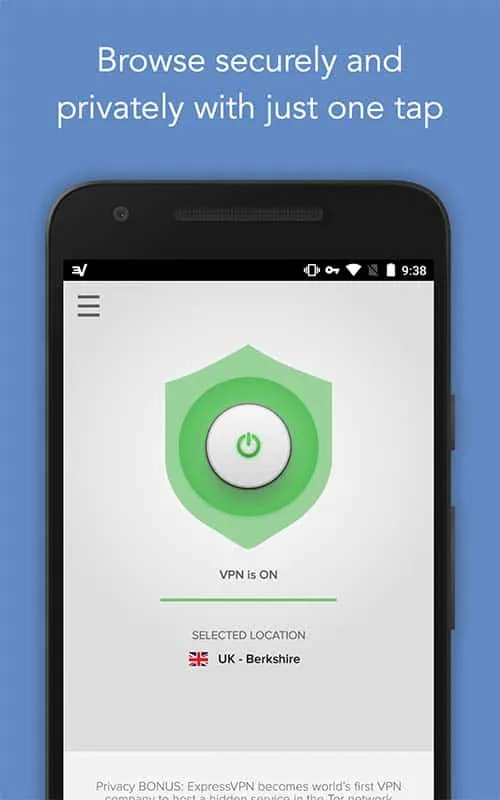 Also note that users can connect up to three devices at the same time, so two additional devices can use the VPN tunnel in addition to the VPN tunnel that facilitates your Apple TV.
I really like how the company is based in the British Virgin Islands, too, because it's outside the jurisdiction of the UK and the US (and governmental agencies like the NSA). There are a couple things that I don't like about this service, however, The first of which is its lack of a free service or free trial, though ExpressVPN does compensate with a 30-day money back guarantee.
And lastly, ExpressVPN is more expensive than most other competitors, but you can get it for as little as $8.32 (For the latest prices and discounts, check here) per month.
IPVanishVPN
IPVanish is the next best alternative after ExpressVPN, and makes a great option for unlocking content for Apple TV. IPVanish is a popular VPN provider has the advantage of being slightly cheaper than ExpressVPN, and with an annual subscription, you can gain access to IPVanish's network of servers for only $6.49 (For the latest prices and discounts, check here) per month.
Yet again, this provider does not offer a free trial, though it does have a 7-day money back guarantee, which is better than nothing.
IPVanish's network of servers is a little smaller than ExpressVPN's, though, which isn't a problem if you're mainly trying to unlock content. To date IPVanish operates servers in 60+ countries, which is still more countries than the average provider.
Plus, IPVanish allows up to five simultaneous connections per account, which is great if you have a lot of devices or want to share the account with friends and family.
And IPVanish adds a lot of extra goodies into the service that isn't often found among competitors. For instance, IPVanish throws in a free proxy service with VPN subscription and adds extra security features.
In addition to a VPN kill-switch, it also includes IPv6-leak protection and DNS-leak protection. The only thing I don't really like about this provider is that it is based within the United States.
VyprVPN
The third best alternative is VyprVPN, which is owned by a parent company named Golden Frog and based out of Sweden. VyprVPN allows either three or five simultaneous connections per account, depending on which plan you choose. And naturally, it allows unlimited bandwidth, unlimited data, and unlimited server switching.
VyprVPN also has a formidable network of servers and an enormous bank of IP addresses. Currently, VyprVPN has over 200,000 IP addresses hosted on 700+ servers in 70+ countries. Like IPVanish, VyprVPN also has some unique security features.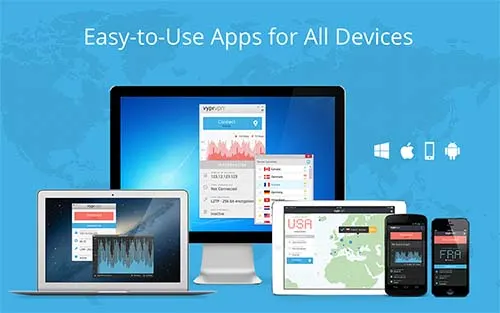 One of its proprietary features is called Chameleon technology, which evades Deep Packet Inspection (DPI) through a custom modified version of OpenVPN. It's not too pricey, either. The standard plan only costs $5.00 (For the latest prices and discounts, check here) per month and the premium plan costs $6.67(For the latest prices and discounts, check here).
The VPN client does come with a VPN kill-switch as well to help stop downloads in the event of a tunnel disconnect. The kill-switch is an ideal feature for torrent users, though, for the sake of Apple TV, it'll unblock content as well as the previous providers. Last but not least, note that VyprVPN includes a NAT firewall feature for an extra layer of protection.
NordVPN
The fourth of the best VPNs for Apple TV is NordVPN, which has dramatically dropped its price. If you take advantage of special pricing, you can get this provider for a mere $3.29 (For the latest prices and discounts, check here) per month, and surf the web and unblock Apple TV content with peace of mind. NordVPN is based in Panama, far outside the reach of domestic wiretapping scandals of the federal government.
I especially like the fact that NordVPN permits up to six simultaneous connections per account, and that's a lot when you consider how cheap it is. Despite its low price point, however, it still includes robust security features and banking industry/military-grade AES-256-bit encryption.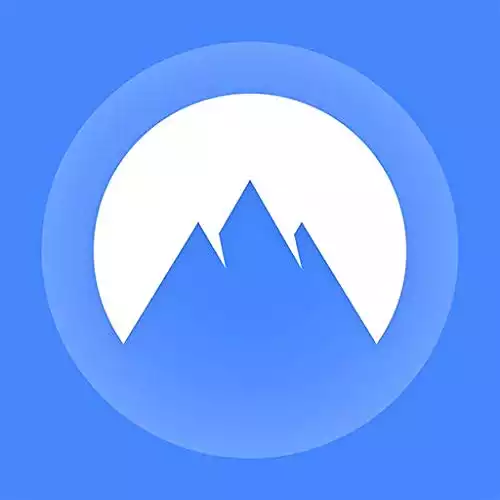 It even has a double data encryption feature that runs encrypted data through the encryption process once again for an added layer of protection.
There's hardly anything about this provider that I don't like…hardly. My only real issue is with the prices. The monthly billing rate is a little too expensive for my liking. After all, why wouldn't people opt for the dirt cheap $3.29 per month plan with a long-term subscription?
PIA VPN
The last provider that's well suited for unblocking Apple TV is Private Internet Access VPN, and it has a lot of similar strengths as NordVPN. For starters, PIA VPN is also dirt cheap. With a 1-year subscription, the monthly rate is only $3.33 (For the latest prices and discounts, check here), and it comes with a 7-day money back guarantee.
That's less than the cost of a meal at a cheap fast food restaurant per month, so PIA VPN isn't ever going to put a dent in your wallet.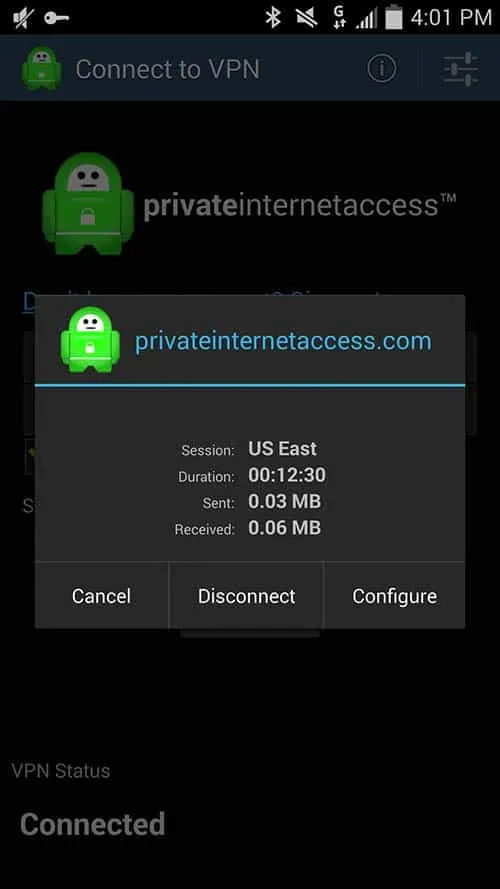 Secondly, PIA VPN also allows a high number of simultaneous connections. Subscribers can connect up to five devices to a VPN tunnel at the same time, so your computers, tablets, and smartphones can take advantage of security while you unblock content for your Apple TV. It has a relatively average network, however, and only hosts servers in 25 countries.
Still, since the servers are located in the most popular regions, you'll be able to unblock content with ease. I am sorry to say, however, that PIA VPN is based in the United States. But if you're only looking for a VPN to unblock streaming content, that likely doesn't matter to you.
Final Thoughts
You can gain access to tons of streaming content with an Apple TV for about $200, but you may find that if you live outside the United States, you won't have access to all of the channels you want. To unblock content, you just need to use a VPN tunnel. However, you'll need to connect your router to the VPN server, which may require an upgrade to DD-WRT or Tomato firmware.
At any rate, one of the aforementioned best five VPNs will provide a smooth streaming experience and access to servers in the most popular geographic regions. Lastly, I'd highly recommend taking advantage of the free trials and money back guarantees if you want to give a VPN provider a test drive in conjunction with your Apple TV.