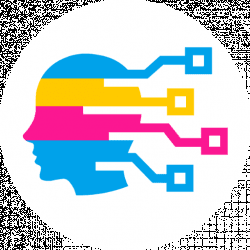 Latest posts by Digital Guyde Team
(see all)
Though older generations remember what life was like before Facebook, today's youths can imagine a world without it. And it's no wonder why.
Facebook started as a small project on a university campus before exploding into an international sensation that changed the way the world connects with each other. Arguably, it's the largest player in the social media revolution, and it has grown so massive it has expanded into countless other markets such as virtual reality, international philanthropy, and Internet access technologies.
These days, many people are positively addicted to the social network to the point that they always stay logged in. Many even spend countless hours of their waking life gobbling up information from their feed, chatting with friends, and checking out the latest viral videos.
Believe it or not, Facebook has approximately 1.5 billion users per month. Though the number is always increasing, there are close to 4.5 billion 'likes' every day. What's more astounding is that about 968 million people log into their Facebook accounts each and every day.
But even though Facebook is a smashing success, it certainly isn't perfect. There are a lot of negative aspects with the social network in spite of its popularity. It's true what they say: you can't please everyone all the time, and there are a lot of controversial concerns with the use of Facebook. For that reason, it is the most blocked social media site – even within the United States where it originated.
Because it is the most popular social networking site, you can bet that it is used by nefarious groups such as criminals, radicals, and less than savory individuals.
For that reason alone, many countries across the globe heavily monitor and censor Facebook activity to prevent uprisings and offensive statements. Another gruesome example is Mexico, where the drug cartels have lashed out and hanged both reporters and average citizens who have posted content on Facebook that was offensive to their group.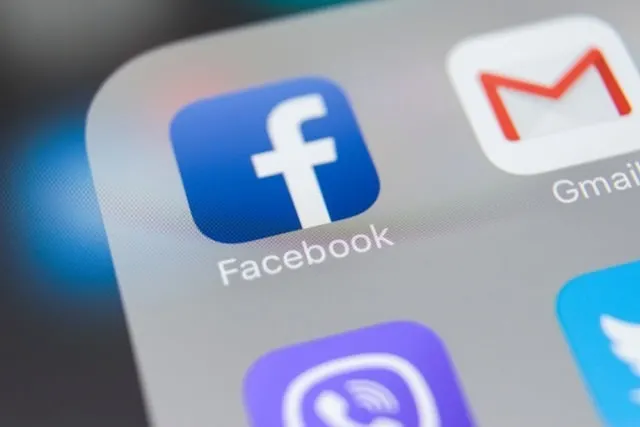 National Reasons Facebook is Blocked
One of the most common reasons that Facebook is blocked and censored around the world relates to national censorship. However, there are many varied and regional reasons why a country might want to limit or block access to the most popular social network.
One such reason is that many governments don't want their citizens to have access to radical or nontraditional ideas that don't align with their religion.
This is especially common in the Middle East as well as Southeast Asia. Furthermore, many governments and societies around the world don't tolerate criticism of the government. In the US and Europe, freedom of speech is largely unencumbered.
But in other parts of the world, videos that satirize government officials is perceived as intolerable and highly offensive. The last thing these governments want is for citizens to have access to content that would diminish the reputation of their leaders.
And let's face it, Facebook allows people all over the world to share their personal opinions, beliefs, images, comments, and videos in the blink of an eye. Many times they go viral in the blink of an eye, causing the fear of political upheaval or revolutionary ideologies.
Even if you're not a citizen of one such country, you may find that your access to Facebook is limited when you're traveling abroad on holiday.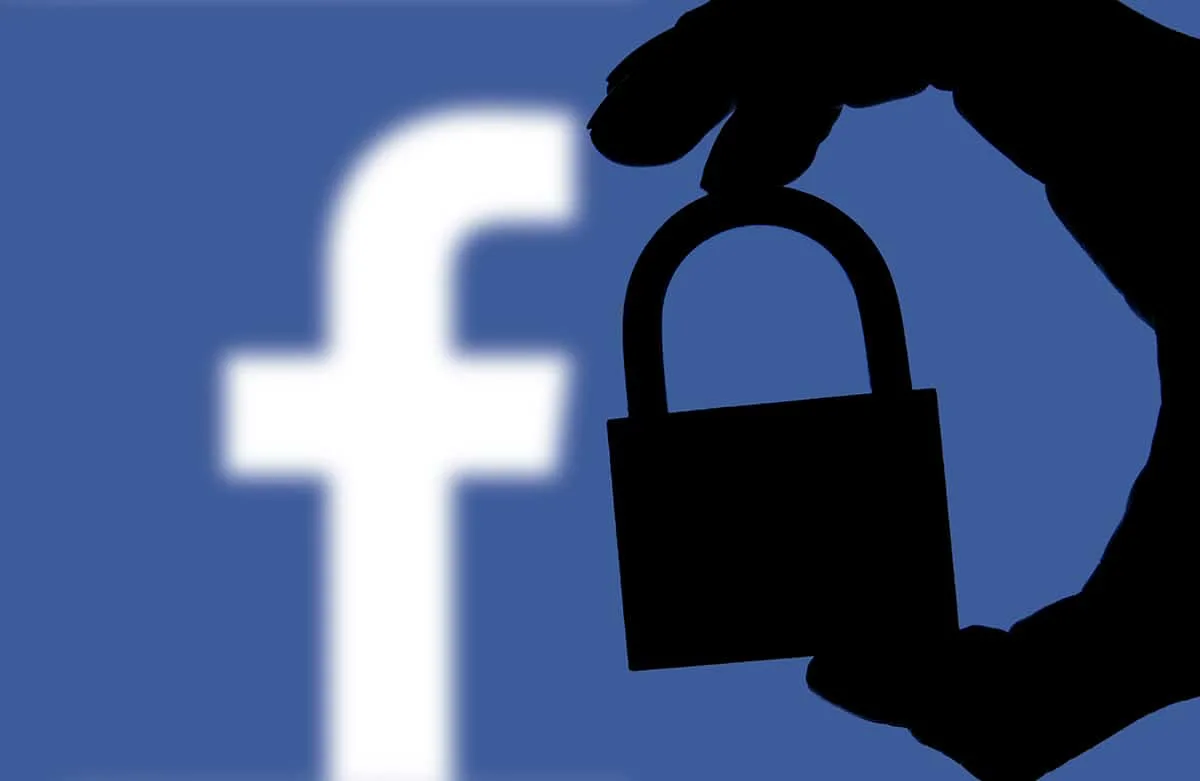 Professional Reasons for Censorship
Political and national reasons are the most popular global reason for censoring Facebook, but there are professional and academic considerations as well. It's fairly common for the leaders of organizations to direct network administrators to bar access to sites that would distract their workforce. And Facebook is among the top contenders competing for people's attention.
Not only will Facebook misappropriate corporate resources (e.g. local bandwidth, WAN bandwidth, etc.) but it can also eat into company time to crush productivity.
You'll also find that a lot of school campuses restrict access to prevent students from becoming distracted when they should be focusing on their studies.
Now, don't get me wrong, I certainly don't advocate slacking off or misusing company time. But it can be irksome, to say the least, when you are in between classes or on a break and all you want to do is catch up with friends or read your news feed.
A Word of Caution
When you use a VPN tunnel to access Facebook, there's not a darn thing a government or ISP can do to intercept and track your communications while they are in transit through the Internet (with exception to PPTP) – so long as you terminate your VPN connection outside of your host country.
But, that doesn't mean that you should indulge in the unrestrained use of Facebook – quite the opposite, actually. There are two main considerations that you should bear in mind.
Firstly, know that just because you have access to Facebook doesn't necessarily mean you are secure. Endpoint security is a massive concern, and you would do well to access Facebook in the privacy of your own quarters. So remember not to access Facebook in a public location when traveling to a country that has banned its use.
Secondly, even though a VPN tunnel makes your web browsing activities impenetrable to third parties, your online Facebook activities aren't inherently invisible. Some governments actually have state police and agencies whose sole purpose is to monitor social media and blog content.
It would be best to refrain from make posts or interacting on any level with content that could be deemed incriminating or offensive. There have been horror stories in some parts of the world where tourists, citizens, bloggers, and others were jailed for simply liking an offensive post on Facebook.
All of these activities can be linked to your profile and identity, regardless of whether you use a VPN tunnel or not. Use your best judgment, and remember that it is better to err on the side of caution.
Facebook's Data Centers
Facebook is, of course, a domestic US firm. Though they have two massive data centers that they own and operate privately, they also lease data centers in 9 locations on both coasts of the United States.
However, Facebook has announced that they are building their very first non-US data center in Sweden. For this reason, users are typically going to want to terminate their VPN connections by connecting to servers in the United States.
#1 ExpressVPN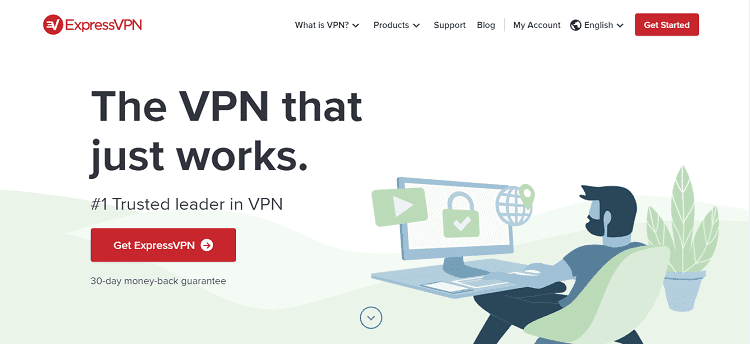 ExpressVPN is our top choice because they offer some of the fastest VPN connections and have an extremely high quality service. You get what you pay for, and they do, admittedly, cost more than most other providers.
However, their features and benefits are too valuable to ignore. If you want to try them before you buy them, they generously offer a 30-day money-back guarantee, which is a longer term than most other VPN providers offer.
Also, their customer support has garnered a lot of positive reviews, and it is available 24/6/365. They do have plenty of servers in the US, but they also have servers in 77 other countries.
Not only do they support all the major operating system platforms, but they also provide the strongest security using OpenVPN, SSTP, PPTP, and L2TP/IPsec. One thing I didn't like about their service, however, is the fact that they only allow simultaneous connections between 1 computer and 1 handheld device.
You can read my full review of ExpressVPN here.
#2 AirVPN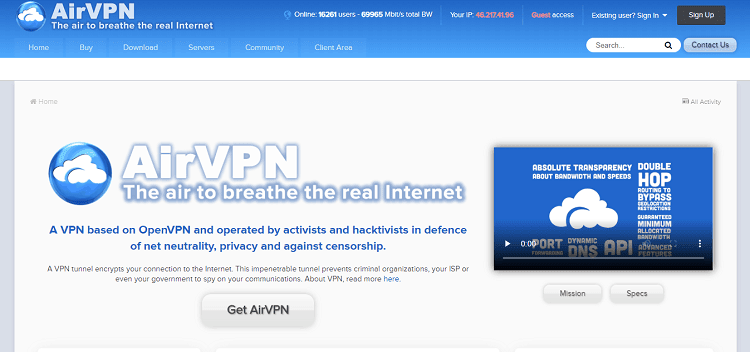 AirVPN is our second choice for users who want a secure connection to Facebook, and they are actually a European firm. Still, they provide plenty of server connectivity in the US. They don't cost as much as ExpressVPN, but they are still more costly than the average provider (annual subscription costs €4.50 a month).
That said, they do offer extremely strong security using AES-256 encryption, 4096-bit RSA key sizes, and they are fully compliant with the EU data directives. Furthermore, they are a good fit for Bit Torrent users since they allow P2P traffic through their servers. Lastly, since they aren't based in the United States, users won't have to worry about data becoming compromised by the NSA.
#3 VPNArea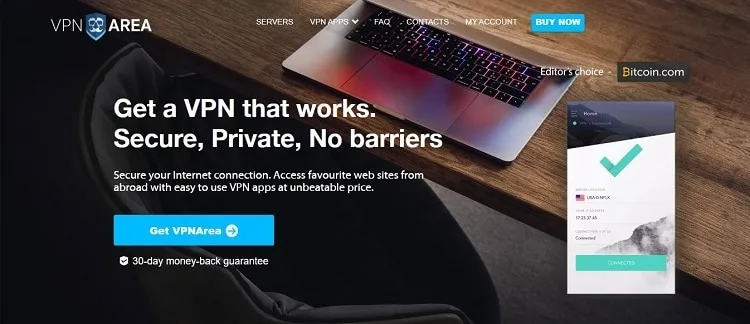 VPNArea is our third alternative, and they too have servers located in the United States to grant secure access to Facebook servers. In addition, they have servers located in 51 countries around the world that give their users a moderate amount of flexibility in finding the right server. As opposed to ExpressVPN, VPNArea allows up to 5 simultaneous connections, which is more than the average provider offers.
Their service can be purchased for as little as $4.92 per month, making the per-device cost of simultaneous connections only $0.98 cents per month. Their payment plan also has a 7-day free trial to give users a chance to test their service, too. Last but not least, their VPN software comes with an extra security feature called anti-DNS leak protection.
#4 CyberGhost VPN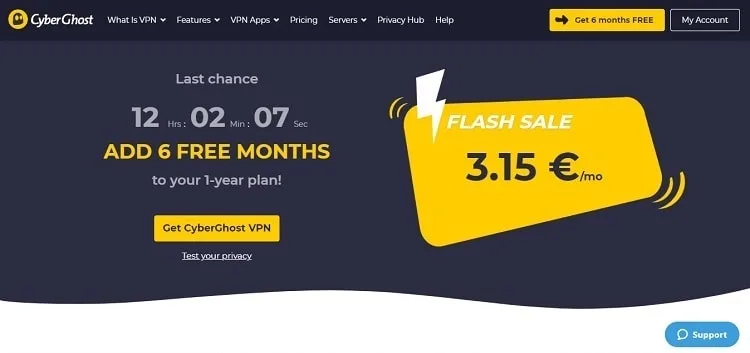 CyberGhost is another fantastic alternative for users who want secure access to Facebook. They even have a VPN option that is completely free to use, though it is a bit watered down compared with the paid versions of their service (it also has bandwidth throttling limitations). The premium plan is only $5.83 a month, and it allows access to 600+ servers in over 30 countries.
The support all the major operating systems, and they even have mobile apps for iOS and Android. Unfortunately, the Premium plan only allows 1 device connection, the Premium Plus plan allows up to 5 simultaneous connections. Also, they only allow P2P traffic with their paid plans. Lastly, they are based out of Romania, so they are free from the coercion of the NSA.
#5 PIA VPN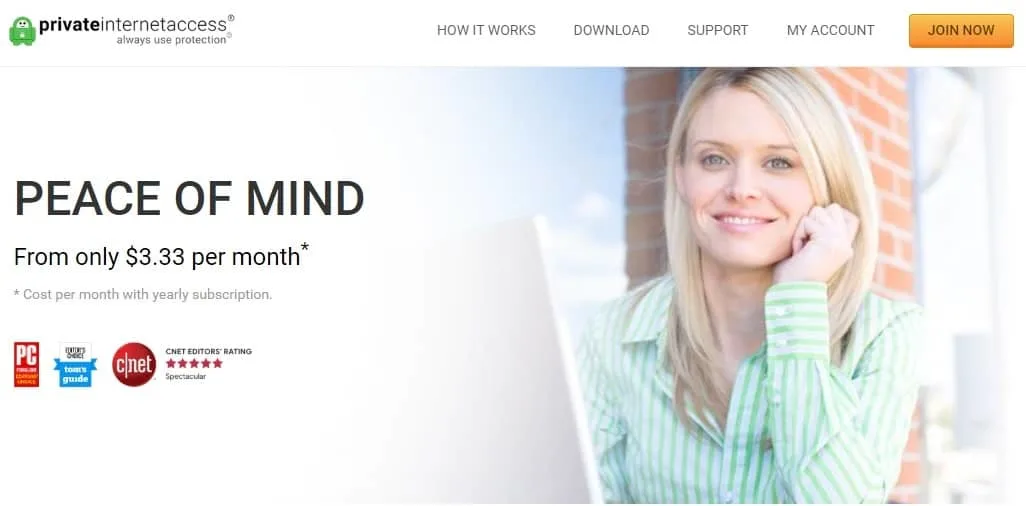 PIA VPN is our last alternative, and they are well known for being one of the least expensive services in the industry. An annual subscription makes the monthly price drop to $3.33, though they still provide a high quality service.
Plus, they allow up to 5 simultaneous connections per account. Though they only have servers in 24 countries, they have high capacity and a wealth of usable IP addresses on their 3,100 servers.
In lieu of a free trial, they provide users with a 7-day money back guarantee, and they include DNS leak protection and 24/7 customer support with all of their subscription plans. Lastly, they're a great fit for Bit Torrent users because they permit P2P traffic over their network. Read my full PIA Review here.
Final Thoughts on Facebook VPNs
Facebook is easily the most popular website in the world, even though some countries try to block access to it. You can never be too careful these days, and it's always a good idea to encrypt your Facebook communications to prevent them from being read by third parties.
Furthermore, a VPN is the best way to circumvent local or national access restrictions and censorship. However, remember to browse within the privacy of your own home if you are in an area of the world where Facebook is controversial!