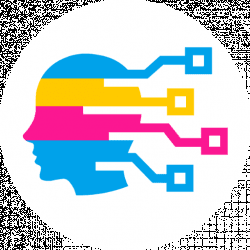 Latest posts by Digital Guyde Team
(see all)
FrootVPN is yet another competitor in an extremely crowded industry, which leaves many wondering where their service falls within the spectrum of quality and poor VPN services.
"They claim to be the fastest, cheapest, and most secure VPN tunnel, but how well do they stack up against the competition?"
They are a relatively new VPN provider that is based out of Sweden. As you may know, that's where The Pirate Bay was based, which should give you a good idea of how lax and private Internet regulations are within the country.
Not being based in the United States means that you don't have to worry about annoying governmental data retention regulations and wiretapping scandals like the NSA. Still, even though they are based in Sweden, there are many other factors to consider such as the VPN tunnel's features. But first, we're going to take a look at their pricing model.
FrootVPN Pricing Options
FrootVPN is one of the cheapest providers I have ever seen, and I don't say that lightly. Other services offer comparable pricing, such as PIA VPN, which costs $3.33 per month for an annual subscription. Nevertheless, FrootVPN is slightly (albeit not significantly) cheaper.
They have three different subscription options that use billing periods of 1 month, 3 months, and 12 months. The following outlines their pricing model:
As you can see, their 12-month subscription option is cheaper than PIA's annual plan by $0.34 cents per month. I don't think most people would see that as a significant savings opportunity. But if the price is your primary motivator, you're going to be hard pressed to find a cheaper VPN service.
Unfortunately, because they are so inexpensive, they don't off a free trial of their VPN service. Instead, they offer a generously long 30-day money back guarantee, which gives you an entire month to try out their service risk-free. Furthermore, they accept a moderate variety of payment options including PayPal, Bitcoin, Visa, MasterCard, and Discover.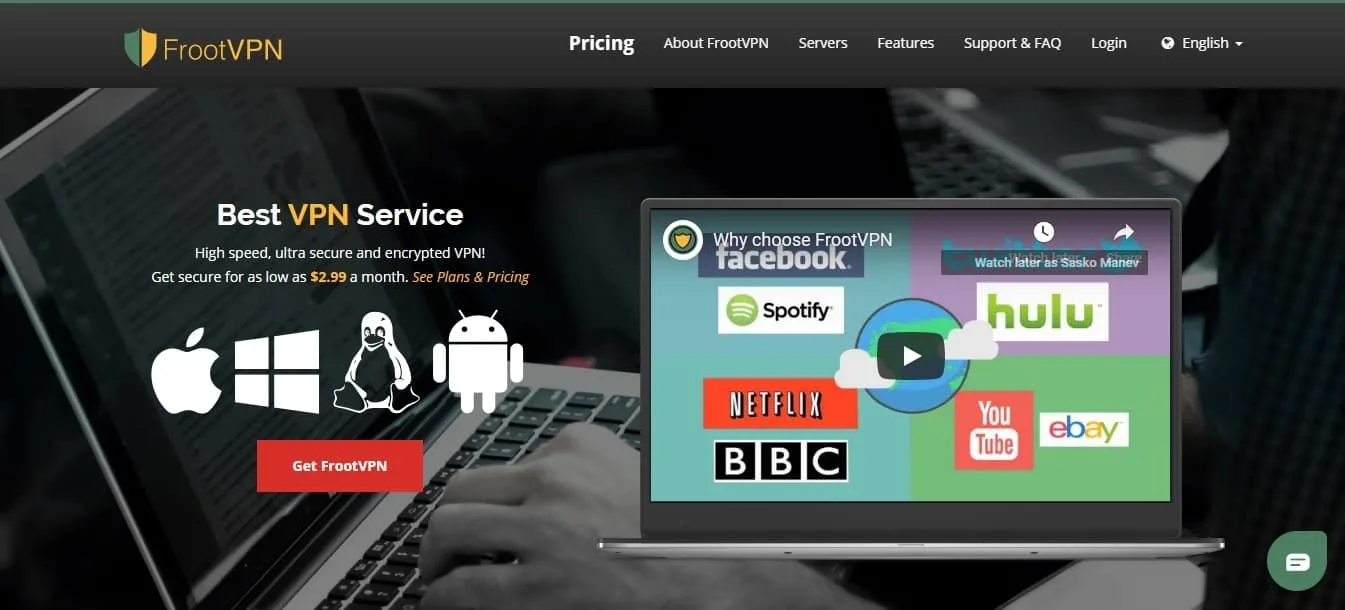 FrootVPN Features
As the old saying goes, you get what you pay for. However, I was pleasantly surprised to see that FrootVPN provided a robust set of features. They did make the usual "marketing claim features," such as unlimited bandwidth, "super fast VPN speeds," and the ability to surf anonymously. In addition, they allow up to 3 simultaneous connections per account, which is higher than the typical 2 simultaneous connections offered by their competitors.
Also, because they are based in Sweden, they have very favorable policies and national regulations concerning the use of P2P applications. FrootVPN permits P2P and Bit Torrent traffic across their network of servers, so you can download torrents safely, securely, and anonymously.
Like every other competent provider, they too provide a 99.9% uptime guarantee, so you won't have to worry about the reliability of their servers. Also, they have done a good job of bolstering their global network of servers over the past few years. When they first started, they were a free service that only provided server locations in Sweden.
Today, however, they have servers in 19 countries scattered around the world in the most popular areas, including Brazil, the US, Japan, Hong Kong, the UK, select European locations, and a few other countries. I would have preferred to see more global connection options. But they do have enough server location diversity to help the vast majority of users unblock geo-restricted content.
Security and Privacy
They do a decent job of providing security as well, though they don't offer nearly as many security protocols as many of their competitors. You can connect to any of their servers using OpenVPN, L2TP, and PPTP. As always, I must caution you against using PPTP unless you are just trying to connect to a foreign game server or unblock inconsequential content like Netflix.
PPTP is inherently flawed, and it is one of the oldest tunneling protocols. Refrain from using it with sensitive personal information (electronic payments, personal file uploads, images, etc.), because it can be cracked and only provides weak encryption.
And as far as privacy is concerned, FrootVPN is one of the best options available, and I'll tell you why. First off, they don't log any of the data that passes through their servers, so they can't track or trace what you do online. Because they are based in Sweden, they can get away with keeping fewer logs than any US-based VPN provider.
But they take things one step further. It's very common for VPN providers to abstain from collecting logs of user activity, but by and large, most will keep logs concerning metadata, which servers an account connects to the user's IP address, and bandwidth statistics for capacity planning. These logs don't really record any sensitive information and aren't a threat to privacy.
However, FrootVPN doesn't even log this information. They firmly state the following in their privacy policy:
"We are government safe. We save no traffic data and store no logs. This means that we NEVER log your IP address, times and similar details. We offer anonymous surfing and our policy is to safeguard our user's privacy at all times. We will never ask our users for any personal data. We never monitor or log your Internet activity."
Though I wish they provided more connection options, OpenVPN AES-256 encryption is as strong as you'll find with any other provider, and their privacy is first-rate. So all in all, I have to give them an A+ for security and privacy.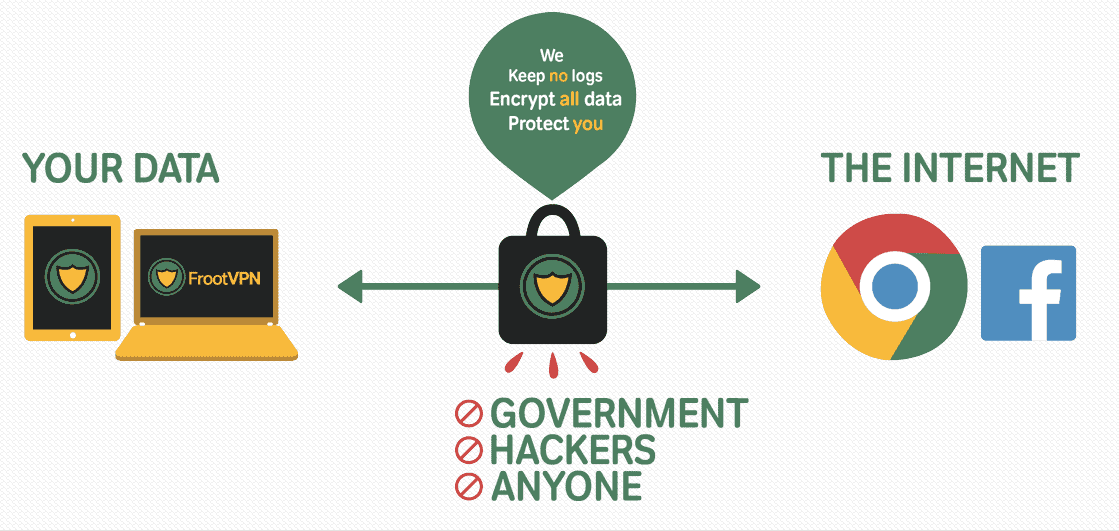 Speed & Stability
When testing this provider, I was impressed at first because there were so many things to love about their service. But I was sorely disappointed with the results of the speed test. To be candid, the results of the speed test were awful. The results of the speed test are as follows:
Download speed: 2.75Mbps
Upload speed: 0.02 Mbps
Speed-test server ping: 41ms
Google DNS ping: approximately 24ms


I'm not sure what was happening behind the scenes on their servers, but it wasn't too pretty. My upload bandwidth was annihilated, and my download speed crawled to a grinding halt. Oddly enough, ping times were actually pretty good.
I thought perhaps I had local ISP issues, but that didn't seem to be the case. When I disconnected the VPN tunnel, I was able to browse the web as usual, and my download and upload rates returned to normal. When connected to the VPN server, even simple Google searches and regular web pages seemed sluggish.
And I couldn't stream multimedia content very well at all. Even YouTube videos were extremely choppy, and I had to pause them to let the video buffer for a few minutes before I could watch them. All in all, I was very disheartened by the results of their speed test.
Final Thoughts – Is FrootVPN Ultimately Worth it?
So is FrootVPN right for you? Quite possibly, as long as you don't have any demanding traffic needs. If you're just trying to unblock censored and block web pages, then they may be a good fit for you. There was so much I loved about this provider that was trampled by the results of the speed test.
Their prices are extremely low, they have a well-rounded set of features, and they offer great security and privacy. But I think most people would agree that fast and reliable speeds are paramount to any quality VPN service. Sometime underperforming VPN services that offer a free version of their service make good "throw away" VPN tunnels – which are great for short term use such as a vacation in another country.
But FrootVPN doesn't offer a free version.
Bottom Line: So I'd recommend looking at another provider. If you want a cheap VPN service with comparable features and faster speeds, I'd recommend looking into NordVPN and PIA VPN. It could very well be a fluke or result of network maintenance, but their speeds just weren't up to scratch. I'd say save your money and look elsewhere for a more reliable service.