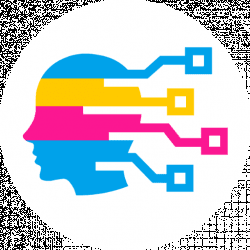 Latest posts by Digital Guyde Team
(see all)
ExpressVPN and IPVanish are two of the most well-known VPN providers on the market. In fact, they seem to dominate the majority of banner ads, and are always running promotions designed to hook new customers with affordable pricing.
I have recommended both providers in the past and tested each one thoroughly. And I can truly say that I don't have any qualms about recommending either provider. They're both well-rounded services with a high degree of reliability. To put things bluntly, both of these services are exceptional and would offer a better user experience than the majority of other providers on the market.
But the fact that they're both so amazing and one of the best VPN providers, begs the question: which one is better? That's a difficult question to answer and is highly dependent on your needs.
Today, I'm going to pick apart both providers piece by piece to help you make an informed decision before locking into a subscription. To get started in the ExpressVPN vs IPVanish comparison, let's take a look at each provider's pricing models.
Pricing
I'd like to start out by mentioning that neither ExpressVPN or IPVanish is a poor man's VPN. Instead, they both seem to gravitate towards the segment of the market that wants a higher quality service. Neither provider is the most expensive that I've seen, but they both do cost a little bit more than the average provider.
For that reason, I'd highly recommend considering the annual subscription plans, since IPVanish and ExpressVPN both discount their service with longer subscriptions.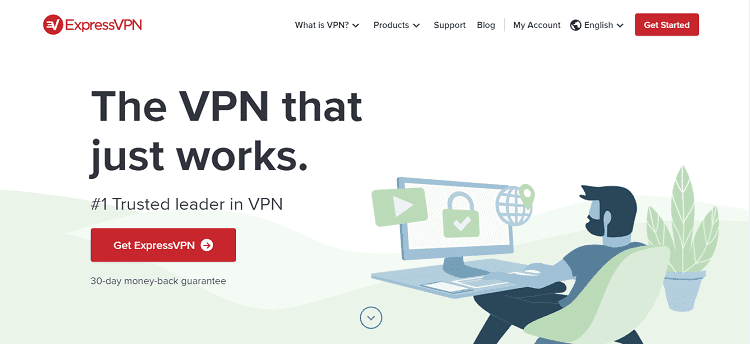 The following outlines ExpressVPN's pricing model:
For comparison, the following outlines IPVanish's pricing model: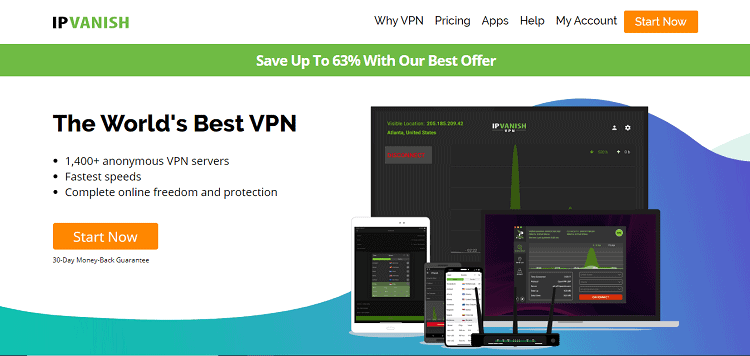 I'm not going to sugar coat it – both of these providers cost more than the average service. They're certainly not the cheapest quality providers, such as PIA VPN[, which costs $3.33 per month with an annual subscription. As such, I'm not sure I can recommend the monthly plans unless you just want to try out their service for a month.
Instead, it's much better to opt for longer-term plans due to significant discounts. I still think that ExpressVPN's monthly rate with the annual subscription is a bit on the high side, but IPVanish is really quite affordable. Also, it's worth noting that ExpressVPN includes a 30-day money back guarantee. Likewise, IPVanish also includes a money back guarantee, although it only lasts for 7 days.
Because IPVanish is significantly cheaper, I have to award it the victory in the pricing battle. Even though the money back guarantees are shorter than ExpressVPN's, IPVanish is still a lot more affordable.
ExpressVPN's Features
ExpressVPN has made some significant changes to their service in the past year. The main two improvements that I admire are the expansion of their network and fewer restrictions on concurrent connections. In the recent past, ExpressVPN limited each account to two simultaneous connections between one computer and one hand held device.
Now, however, each account is permitted three simultaneous connections on any type of device.
Furthermore, they now operate servers in 97 countries around the world. It seems that new servers and locations are coming online every few months, and it wasn't that long ago that ExpressVPN hadn't even reached 80 countries.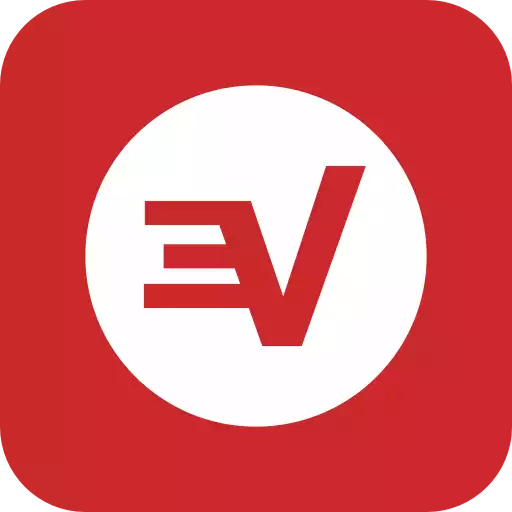 ExpressVPN
Check Price
We earn a commission if you click this link and make a purchase at no additional cost to you.
09/23/2023 05:41 am GMT
I'd also like to point out that ExpressVPN is great for people who are wary about domestic US services and the NSA since they are based out of the British Virgin Islands and have a nice no-logs policy.
As you would expect, there aren't any restrictions on bandwidth, server switching, or monthly data caps. Plus, ExpressVPN is P2P and BitTorrent friendly. In fact, not only do they allow BitTorrent downloads, their software was designed to download P2P files securely. The software comes with a kill-switch that will halt downloads in the event of a VPN tunnel disconnect.
This ensures that torrent file downloads can't be seen by your ISP or government. Apart from their pricing structure, the only other thing I don't like about their service is the fact that VPN tunnel metadata is collected, such as connection times and which server a user connects to. But this is pretty typical information for a VPN provider to connect. Check out my full ExpressVPN Review here.
IPVanish's Features
IPVanish is fairly comparable with ExpressVPN in terms of the features included in the software. However, I'd like to start comparing features with the size of their network. It's significantly smaller than ExpressVPN's, so if you live in a country that isn't a hosting hot-zone, you may want to research where their servers are located first.
Right now IPVanish has over 40,000 IP addresses hosted on servers which are operated in over 60 countries. That means they only have servers available in roughly 2/3rds of the countries that ExpressVPN is present in.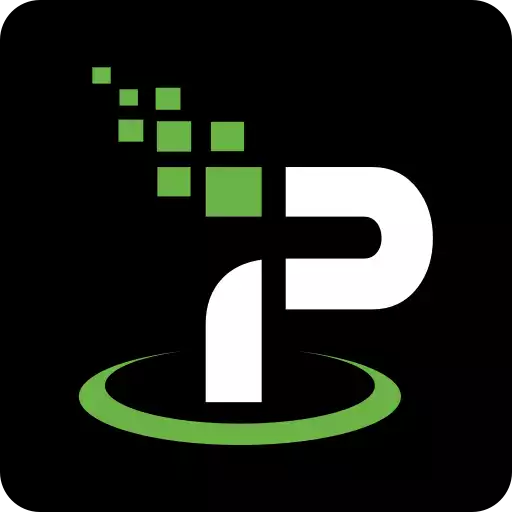 IPVanish VPN
Check Price
We earn a commission if you click this link and make a purchase at no additional cost to you.
09/23/2023 05:51 am GMT
However, there's one feature that IPVanish includes that makes them superior to ExpressVPN. IPVanish allows as many as five active and simultaneous connections at the same time. So if you've got a family or a lot of devices to connect, this may be the better option.
Also, one thing I really don't like about IPVanish is that they're based in the United States. Even though they don't keep user activity logs, some pseudo-conspiracy-theorists may feel scared about using a service within the reach of the NSA. That said, note that IPVanish does permit P2P downloads, and they even include a kill-switch in their software as well. Check out my full IPVanish Review here.
So, it's a bit of a tossup between ExpressVPN's and IPVanish's features. I think the following are the two largest differences between their features:
IPVanish allows five simultaneous connections, while ExpressVPN only allows 3 simultaneous connections
ExpressVPN has a much more expansive network of servers and offers more global connection options
Security
On the security front, I think both of these providers are evenly matched. Neither of them uses proprietary connection protocols or custom crafted versions of OpenVPN like other providers. In fact, few other providers do, but one example would be VyprVPN. VyprVPN uses proprietary Chameleon technology to circumvent Deep Packet Inspection.
While neither IPVanish or ExpressVPN use enhanced proprietary software or protocols, they offer industry standard encryption. Both providers offer connections using PPTP, L2TP/IPsec, and OpenVPN.
As a side note, I wouldn't use PPTP to secure any sensitive information since the tunnel can easily be cracked. In fact, PPTP is outdated, and it's only real advantage is that it can unblock geo-restricted content with less overhead than other protocols.
So, if you want to stream censored or blocked video content that isn't consequential, I'd recommend using PPTP. Otherwise, stick with OpenVPN 256-bit encryption since it can't be cracked and is one of the strongest encryption protocols commonly used today.
Speed & Stability
I also tested each provider, all things equal, with speedtest.net. I used the same Internet connection for the tests, which is a line with 5Mb download and 1 Mb upload. The results are as follows.
ExpressVPN speed test results:
Download speed: 5.02Mbps
Upload speed: 0.92 Mbps
Speed-test server ping: 65ms
Google DNS ping: approximately 89ms
IPVanish speed test results:
Download speed: 4.78Mbps
Upload speed: 0.92 Mbps
Speed-test server ping: 66ms
Google DNS ping: approximately 108ms
Clearly, ExpressVPN won the speed test, but on my Internet connection, it didn't make a significant difference. In fact, it was pretty darn close. ExpressVPN had slightly lower latency when I pinged the Google DNS servers, and ExpressVPN had slightly more download bandwidth. But other than those two marginal differences, they both tested pretty darn well.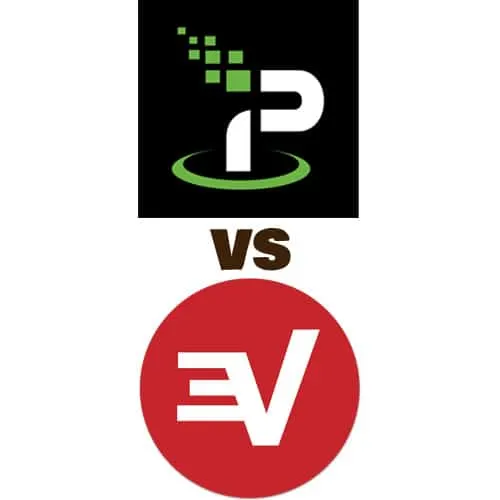 Final Thoughts
So, which provider is the best? I have a hard time answering that question because each provider has differing strengths and weaknesses. Personally, I think I'd have to give the victory to IPVanish for a couple reasons.
First of all, IPVanish is significantly cheaper, even though the features are extremely comparable.
In addition, the results of the speed test weren't jaw-droppingly different either. Plus, you get five simultaneous connections with IPVanish than with ExpressVPN. So, to make a general statement, IPVanish will secure more devices concurrently for significantly less money.
I don't see the difference in the size of their networks is a deal breaker either, because of both host servers in the most popular geographic areas.
On the other hand, if you have needs for extremely demanding traffic and high-speed connections, such as those required by real-time applications or online games, it might very well be worth it to shell out a few extra bucks a month for the slightly faster provider. Know that even though I prefer IPVanish over ExpressVPN, I don't think ExpressVPN is a bad service.
In fact, it's one of the best services in the industry. I just have more than three devices to connect, and they're almost always connected to the Internet.
So, in summary, while I like and respect ExpressVPN, I think I'd have to recommend IPVanish[ as the superior alternative – especially if you're sensitive to price.