(Last Updated On: July 26, 2017)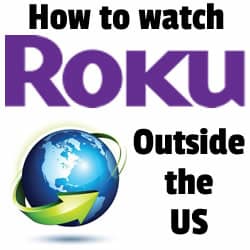 These days, there's a ton of fantastic, entertaining content that is produced within the United States. But there's one big problem. Many other countries, despite being interested in digesting the video content, don't have access.
Several reasons exist that cause an inability to access desired content, but the largest problem is that servers based in the US block incoming connections based on geographic IP addresses. Usually this is done to adhere to strict licensing, trade, and copyright agreements.
Whether you live outside the US or you are simply traveling, this can be a real drag. And these problems are especially disruptive for Roku users. But I have good news. If you want to access US-based content with your Roku box, all you need is a VPN tunnel.
What is Roku?
Roku has been in business since 2002, and their most popular product has been the Roku Media Streamer by far. Some people don't really have an accurate understanding of what Roku is or how it works, so let's take a closer look.
Roku is essentially a way to stream media from a variety of sources to a single device, such as a computer or television set.
Content is streamed to the Roku device via an Internet connection, and that media is then sent to a device using an audio cable, video cable, or HDMI cable. Once the Roku device has been setup, users can then download a massive wealth of content in the form of channels. And there are countless numbers of channels, each offering streaming video from unique sources. For example, if a user wanted to stream YouTube content to their television, they would simply need to use the YouTube channel.
The same holds true for other services such as Amazon Prime Instant Video, BBC iPlayer, Pandora, HBO, Netflix, YouTube, and many others. Essentially, this helps users aggregate all of their favorite IP-based streaming services, without needing to upgrade their television unit to a SmartTV solution. Furthermore, the Roku device is versatile in that it can be connected to just about any device with HDMI input.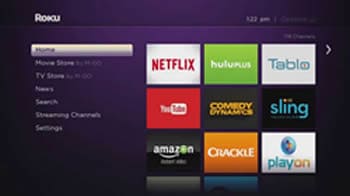 Various Roku streaming devices cost anywhere between $39.99 and $89.99, and to date they offer over 1700 channels (good luck getting that many channels so inexpensively with a cable package!). However, they don't only provide a way to stream data from Internet services.
They also offer programming from channels that were traditionally only available with cable packages such as PBS and other popular channels. If you're a media junkie that can't get enough of your favorite shows and the latest dramas, Roku is a cost-effective and easy to use service that will stream media to your television.
How to Watch American Roku Channels Outside the US
Unfortunately, the Roku devices don't have the ability to terminate a VPN connection by themselves. But if you want to access geo-restricted content, don't worry. There is a pretty simple solution as long as you already have a VPN service and a router that is able to connect to a VPN server. Most standard routers lack this feature, though, but there is a simple solution.
When your router connects to a VPN service (instead of an individual computer), you are really building what is known as a site-to-site VPN connection. In effect, this is an 'always on' VPN connection provided that your VPN connection doesn't crash. If your router lacks the ability to establish a VPN connection, don't despair. All you need to do is upgrade the firmware of your router to DD-WRT or Tomato, which is typically a straightforward and simple process. As long as you can follow a simple list of basic instructions, you can upgrade your router.
Furthermore, you'll find that just about all of the leading VPN services offer instructions on their website detailing the steps needed to be taken to setup a VPN tunnel after you have upgraded the firmware to Tomato or DD-WRT. The most important thing to realize, however, is that your router is going to need to connect to a US-based VPN server.
By routing your Roku traffic through a US-based VPN server, your IP address will be masked with a US IP address. This will disguise your true global location, thereby fooling content services like Netflix and Hulu into believing that you are connecting from within the country. The full list of steps are as follows:
Upgrade your router to DD-WRT or Tomato if it lacks the ability to setup an OpenVPN connection.
Connect your router to a VPN tunnel in the desired destination country.
Visit the Roku website's country selection page and select the desired country (the US, in this case).
Enter the zip code for your country of choice.
Factory reset your Roku device by navigating to the home screen, pressing the up button, select settings, and then select factory reset.
Reconnect your router to your network.
Pop some popcorn, kick back, and enjoy your favorite video content.
Roku Caveats
There are a couple caveats to note when using Roku with a VPN tunnel. First of all, note that there are a few channels that may not work with your VPN service. It is becoming slightly more common for some of the leading channels to block incoming connection requests if the server notices you are using an IP address from a VPN provider. But there are two key things to know about these emerging restrictions.
Understand that most services and channels don't block IP addresses hosted on VPN servers. In addition, it is extremely challenging for channels and servers to block each and every IP address of a VPN service. You see, VPN providers are constantly adding new IP addresses and servers to their network, making it nearly impossible to block every IP address.
You'll simply need to test out your service with your favorite channels to see if it works. If you question whether or not a specific service will unblock your favorite channel, I recommend selecting a provider with either a money back guarantee or a free trial. Hulu is probably the worst offender here, and they attempt to make sure that VPN users can't access their content.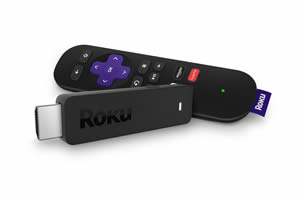 Also, realize that when your router is connected to the VPN tunnel, all of your local network traffic is going to be routed to the country of your choice unless you setup special configurations. This could be a huge benefit, because it will secure the data transmissions of every device that connects to your local network.
However, if you want to access services in your current country that are geo-restricted in the country your VPN connects to, you will likely want to make a special configuration. It is possible to route data through a VPN tunnel on a per application or per user basis. You simply need to configure VPN tunnel routing rules.
Final Thoughts
Roku is an amazing piece of hardware that will allow even the most addicted media junkies to stream their favorite programming – not matter where they are located in the world. They simply need three things:
A router capable of connecting to a VPN server (preferably using OpenVPN)
Even if you aren't the most technologically inclined person, the configuration process is straightforward and simple. And though we discussed connecting to the US to unlock content, you can connect to other locations if you want access to other country's streaming servers. For example, users could connect to the UK if they wanted to access the BBC's iPlayer. Just remember, if you don't already have a VPN service, I would recommend using a service that offers a free trial or a money back guarantee so you have a chance to see if all of your favorite channels will work with your provider.