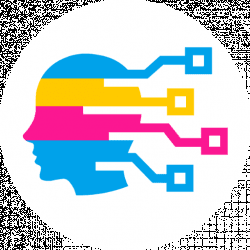 Latest posts by Digital Guyde Team
(see all)
Vietnam is a beautiful coastal and mountainous country, but its Internet infrastructure could certainly be improved. Unfortunately, Vietnam has a rather low Internet penetration percentage, and only about half the population accesses the Internet once a month.
The real figure for regular Internet users is closer to 35% of the population, and the Internet infrastructure is rather tightly controlled and filtered. That shouldn't be a huge surprise because highly filtered Internet is rather common throughout Southeast Asia.
Whether you're a resident or traveler through Vietnam, I'd highly recommend using a VPN tunnel. In fact, to access foreign content, it may be a requirement to use a VPN in the first place.
Vietnam ranked dismally low on Reporter's Without Borders 2017 World Press Freedom Index. In fact, Vietnam was nearly dead last, and ranked 175th out of 180 countries.
Internet Censorship in Vietnam
Vietnam has one of the top ten most heavily censored Internet infrastructures in the world. Though there are many types of censored content, the majority of blocked websites and web pages have foreign political opinions and news stories that reflect poorly on Vietnam.
Basically, if the powers that be don't like the way a news story or opinion makes the government look, they'll shut it down. Furthermore, it seems that there is some obvious effort to try to quell potential uprisings or dissidence by preventing people from accessing the news.
But things go even further. I wanted to take a moment to give a dire warning to potential travelers and expatriots. You should be very guarded with regards to what you say and post online, especially on social media sites and blogs.
Decree 72 forbids bloggers from summarizing, sharing, aggregating, or even quoting information posted on news sites and governmental websites too.
The decree, which went into effect four years ago in 2013, is loaded with indefinite and vague terminology that makes it very unclear exactly what's permitted and what is not.
The whole point of the decree is to prevent people from "undermining the fine customs and traditions of the nation." And if you violate the decree, you could very well end up in jail or be slapped with a massive fine.
In 2013, 14 political activists and bloggers were convicted after a short two-day trial, forcing them to server sentences ranging from three to thirteen years.
The bottom line is that without a VPN tunnel in Vietnam, you're going to be blind to what's really going on the world and won't be able to access a lot of content.
Furthermore, you should always use a VPN tunnel to prevent the government from implementing surveillance measures against your data, and to remain anonymous.
And whatever you do, don't post anything on your social media accounts regarding the country or politics in general; that is, unless you are prepared to face the consequences. On that dark note, let's go ahead and take a look at the best VPN services for Vietnam.
ExpressVPN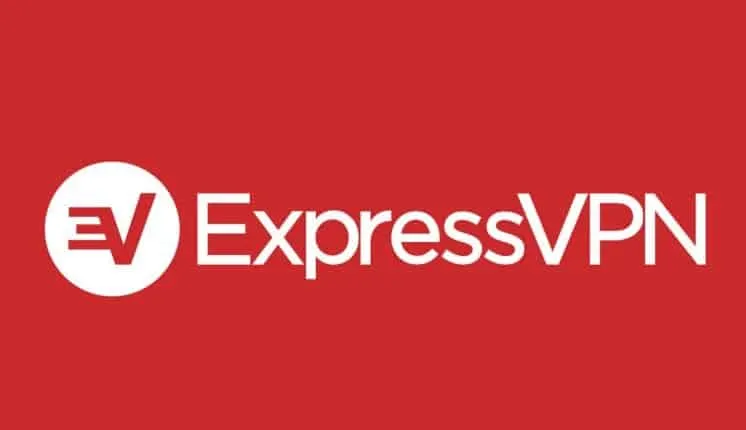 ExpressVPN is the first of the best VPNs for Vietnam, and usually leads the pack when compared to the other top services. There are tons of reasons to love ExpressVPN, but first off, note that it does operate servers in 94+ countries including Vietnam.
I typically find that the average provider only operates servers in 25-35 different countries, so this service provides more global connection options than the majority of other services.
In addition, ExpressVPN is revered as a service that consistently provides access to fast and reliable connections. Connection quality and low latency are essential for streaming applications as well as general purpose usage.
Users also have the ability to connect up to three devices at a single time, which will help secure a tablet, smartphone and computer (though you can use the simultaneous connections on any type of device).
There are a few things I dislike about this service though. First off, I wish there was a free trial or a completely free version. Instead, ExpressVPN has a 30-day money back guarantee.
Secondly, I think the monthly plan is priced too high, but you can get the service for only $8.32 a month with a yearly subscription. Last but not least, note that the security is rock solid since you can use OpenVPN and AES-256 encryption, though I would advise staying away from PPTP.
HideMyAss VPN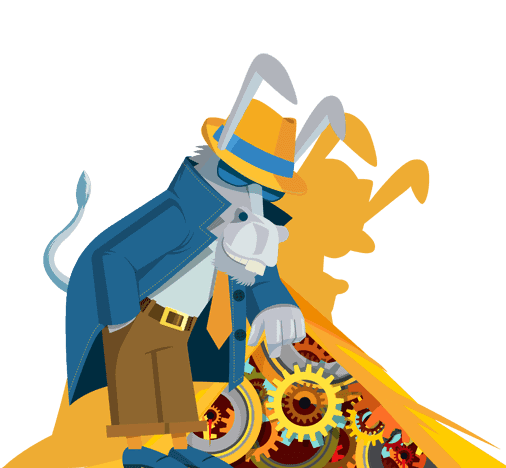 Next up is HMA VPN, which has one main competitive advantage against all the other consumer grade VPN services: it has servers in more countries than any other service I've ever seen.
Right now HMA VPN operates servers in 190 countries around the world including Vietnam, so you'll have the most flexibility choosing foreign VPN endpoints with this provider.
HMA VPN used to be owned by a UK company named Privax, but in recent past was acquired by security and software giant AVG.
I really like that HMA VPN throws in a lot of free extra services that can be used even if you don't have a subscription. For instance, there's a free web proxy service that's included directly on the website for anyone to use.
Additionally, there's a free anonymous email service that's free to use. There isn't a VPN service that's completely free to use, but I do like that fact that HMA VPN allows up to five simultaneous connections.
If you want full military strength encryption (AES-256) for your data, you'll need to pay for a subscription.
But do note that the subscriptions come with a 30-day money back guarantee, so you'll have ample time to test out the service before making a final decision to commit.
Last but not least, I did want to mention that it's fairly affordable too, and can be purchased for only $6.56 per month with an annual subscription.
PureVPN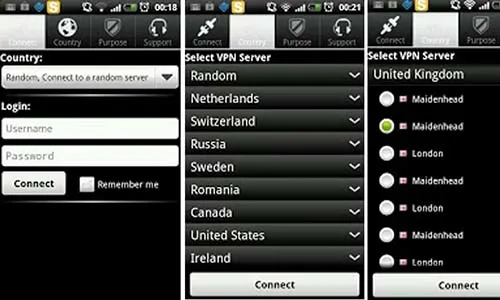 Like HMA VPN, PureVPN also operates a rather large and impressive network of servers, though it's not present in nearly as many countries as HMA.
Currently PureVPN runs servers in over 140+ countries around the world including Vietnam, and has a strong Asian presence as well.
It only makes sense that PureVPN would locate so many servers throughout Asia since it is based in Hong Kong, and it has a lot of other attractive features too.
For instance, PureVPN allows its users to connect up to five devices to a VPN tunnel at the same time.
And user get unlimited bandwidth, unlimited data and full access to all the servers with any subscription level (a rare few other services restrict access to certain servers for premium users). However, I really like the software client.
I think one of its best features is the simple split-tunneling interface, which I expect every software client to have, yet not all services include that feature.
There's also an Internet kill-switch that's great for protecting P2P privacy (so seeders/leechers can't see your real IP address if the tunnel collapses).
Plus, it comes with extra security features like servers behind NAT firewalls and DDoS protection. All in all, PureVPN is a great alternative for use Vietnam.
IPVanish VPN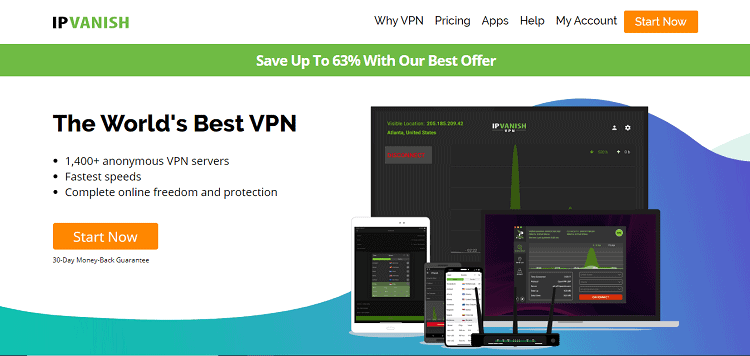 Fourth is IPVanish VPN, which operates servers in over 60 countries around the world. Even though its network is smaller than the previous three providers, I would still like to point out that IPVanish operates servers in more countries than the average service.
And of course, it does host servers in Vietnam and other crucial locations in Asia such as Tokyo and Hong Kong.
It also comes with a ton of ancillary features too, like easy-to-use apps for all the major platforms, unlimited bandwidth and data, and AES-256-bit encryption.
IPVanish offers its users OpenVPN, PPTP, and L2TP/IPsec connections as well as a free additional SOCKS5 proxy service. And like the previous alternative, IPVanish is great for people with a lot of devices or friends and family.
Users can connect up to five devices at a time per account.
And like every other service, there's 24/7 customer support to help you with any configuration challenges or troubleshooting issues.
There are only two notable drawbacks that I don't really like. First of all, this service is based in the United States (I prefer companies outside of the NSA's jurisdiction and control). And secondly, there isn't a free trial, though there is a seven-day money back guarantee.
TorGuard VPN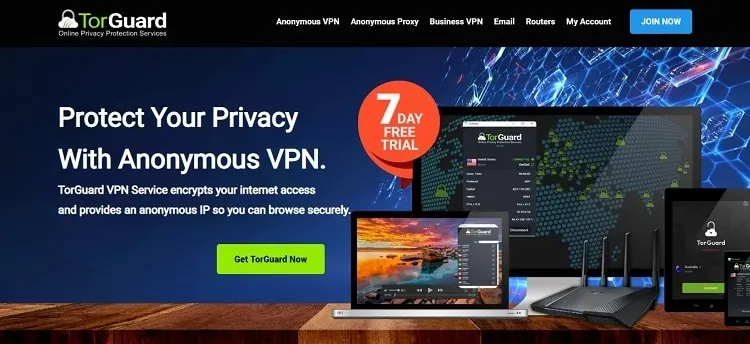 The last of the best VPNs for Vietnam is TorGuard, and of course, locates several servers within the country.
But TorGuard is special because it is closely linked with the Tor anonymity network. Anyone who has used Tor before knows that it can drastically improve anonymity by scrambling the original source of your data.
TorGuard VPN can be used in conjunction with the Tor anonymity network for an extra layer of privacy and anonymity (not all other services can be used with Tor and establish a VPN tunnel over the Tor network).
Additionally, TorGuard VPN allows each account up to five simultaneous connections as well as free 24/7 technical support. And there's tons of addon features like extra simultaneous connections for an extra $1 per month.
There's even a special 10Gbit VPN network (standard network connections are 1Gbit) that's only available in the US, but it costs an extra $19.99 per month.
Furthermore, users have loads of connection options including SSTP, L2TP/IPsec, OpenVPN, OpenConnect SSL VPN, or a proxy connection.
I should also point out that TorGuard has a decent sized network of servers. To date, it has over 3,000 servers in over 55 countries scattered around the globe, with a moderately strong Asian presence.
I do wish the service was a tad bit cheaper, though. The VPN service costs $9.99 per month, which is more than most other competitors.
Final Thoughts
The Internet is tightly controlled in Vietnam, and I'd recommend using a VPN tunnel every time you connect to the Internet to protect your privacy and anonymity.
I would not, however, advocate using that VPN tunnel to break the law and access content that's been deemed illegal. Doing so could land you in a boatload of trouble if you get caught, so be safe and follow the rules.
Lastly, if you don't want a VPN tunnel because you don't want to pay for it, then at least try a free service like TunnelBear or WindScribe. It's too risky to forgo the use of a VPN in Vietnam.