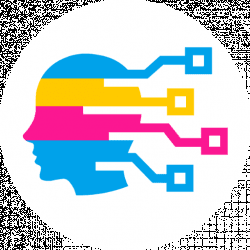 Latest posts by Digital Guyde Team
(see all)
Amazon is an international mega-corporation that competes in so many industries and markets that it boggles the mind. In fact, Amazon is so massive that it makes 12 figure revenues each year, which is well over a hundred billion dollars. Naturally, starting primarily as an ecommerce site, it only makes sense that Amazon would expand into other digital services, such as streaming content.  
Netflix was the real trailblazer and pioneer that evolved how users obtain and digest multimedia content. And they did it so quickly that mature video retail franchises like Blockbuster went out of business because they failed to adapt. Amazon, however, is so powerful that it's competing with the all the other big content aggregators and on-demand video providers.   
And Amazon has released some truly amazing digital streaming products, such as the Fire TV and the Firestick. One of the reasons that the Firestick is so darn amazing is because it's so stinkin' cheap. You can snag one for less than $50 bucks (For the latest prices and discounts, check here) and turn your boring old TV into a digital media streamer in a few minutes.
Plus, it comes jam packed with the latest technology, such as Alexa voice features to issue commands to the console.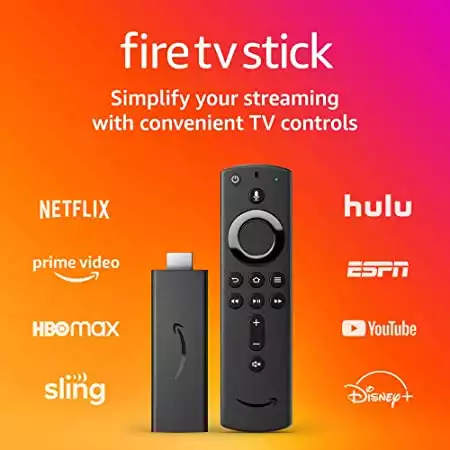 And not only can you use it to stream data from Amazon Prime Instant Video, but you can use to access virtually any digital channel you want. For example, you can use it to access all the popular media channels, like Hulu, HBO, YouTube, ESPN, NBC, Disney…the list goes on and on!
With one cheap and affordable Firestick, you can stream data on-demand to your television without having to purchase a new IPTV or suffer the hassle and frustration of trying to connect your laptop to your television set.   
But there is one problem with the Firestick. Unfortunately, a lot of streaming media providers and channels intentionally block incoming connection requests from IP addresses that are foreign. For instance, if you were in the US and wanted to access foreign soccer matches or BBC content, you wouldn't be able to connect and stream the media.  
The good news is that there is an easy workaround. You just need a VPN tunnel, though you will need to connect the VPN tunnel to your router to facilitate unblocking channels for the Firestick. I'd recommend looking into Tomato and DD-WRT firmware, which is completely free to download, if your router lacks the ability to connect to a VPN tunnel already.
But at any rate, let's take a closer look at the best VPN tunnel for Firestick and Fire TV.   
ExpressVPN
ExpressVPN is the first of the best VPNs for Firestick for several reasons. First of all, it comes with a VPN router app that drastically simplifies the process of setting up your router to connect to a VPN server.
Connecting your router to a VPN is a common necessity with products like the Firestick, though doing so can be a bit tricky and annoying. Furthermore, ExpressVPN has long been known for providing fast and reliable VPN connections.  
When you're streaming video, speed is key to prevent irksome buffering issues and choppy video quality. However, if you want a fast and high quality VPN, you'll have to pay for it. ExpressVPN costs more than the average provider, though the annual subscription plan is much more affordable than the monthly plan.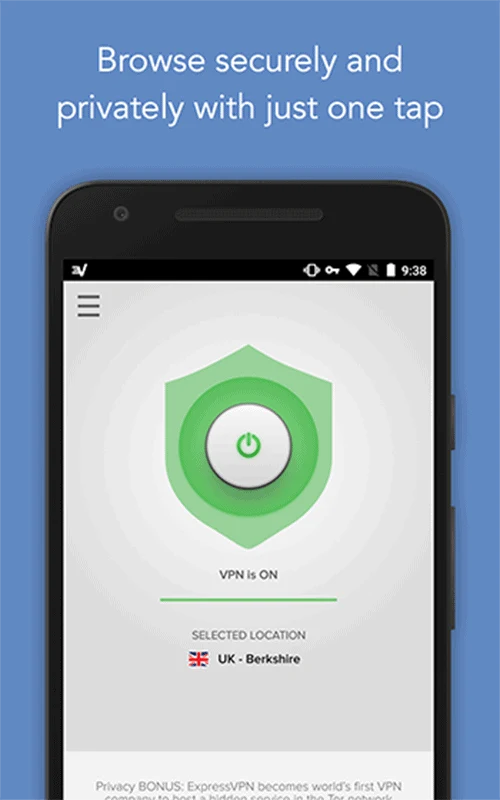 With annual subscription savings, the rate drops to $8.32 per month (For the latest prices and discounts, check here). And even though it lacks a free trial, it does have a generous 30-day money back guarantee.  
Plus, I really like the fact that ExpressVPN is based in the British Virgin Islands. I do wish users were permitted more simultaneous connections per account, but three concurrent connections is more than adequate for me. Last but not least, know that ExpressVPN has an impressive network of servers in over 94 countries around the world.   
IPVanish VPN
IPVanish is the next best alternative for Firestick. And before we go any further, I did want to clear the air by telling you that there is really only one problem with this provider, in my opinion. Unfortunately, it's based in the US.
If you're averse to domestic US tech companies due to the wiretapping scandals that Edward Snowden exposed, then that's understandable. But personally, for the sake of merely accessing foreign geo-restricted content with your Firestick, I don't have a problem using IPVanish.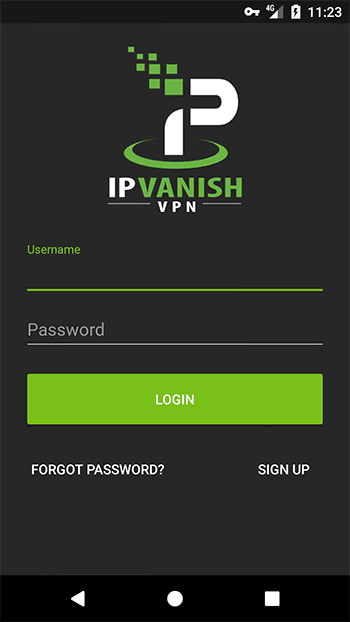 And it's got a lot of great security features too. The software client comes well equipped to prevent DNS-leaks, IPv6-leaks, and web-RTC leaks. And IPVanish does allow Bittorent traffic and downloads through its network; some providers block P2P for liability reasons. But IPVanish even comes with a kill-switch to help maintain your privacy in the event of a tunnel disconnect.  
The service costs a little more than the average provider, though it isn't the most expensive either. I'd caution you to stay away from the expensive monthly plan, and instead opt for the more affordable annual subscription, which only costs $6.49 per month. And if you decide that you don't like the service, you can take full advantage of the seven-day money back guarantee.   
Buffered VPN
BufferedVPN is the third best option for Firestick, and also has commendable speeds and a 99.99% uptime guarantee. Advocates of privacy who dislike the US NSA will like the fact that this provider is based in Budapest, Hungary, which has some of the laxest data retention laws compared to other nations.
And I really like that uses get five simultaneous connections per account, as opposed to ExpressVPN's three connections.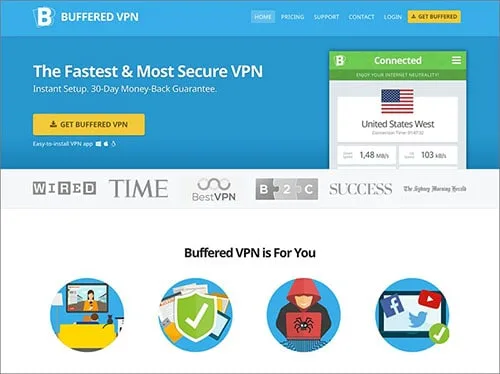 And it's a great service for any media junkie, especially streamers. I often find that people with Firesticks have also tinkered around with other media streamers, like the Kodi box , popcorn time or Raspberry Pi. Popcorn time addicts will love that Bittorrent and P2P traffic is permitted through Buffered VPN's servers.  
But now let's talk about what I wish were better in this service. First off, I wish it were a little cheaper. It's almost as expensive as ExpressVPN, and costs $7.25 per month with an annual subscription. Also, it has a relatively small network of servers compared to the other providers on this list. Currently it operates servers in 37+ countries, though it may grow over time as dictated by demand.   
NordVPN
Next up on the list is NordVPN, which is based out of Panama. It has a network of servers that is significantly larger that Buffered VPN. Right now NordVPN hosts servers in 50+ countries, which is more than the average provider, though still on the smaller side when compared with services like ExpressVPN, PureVPN, and HMA VPN.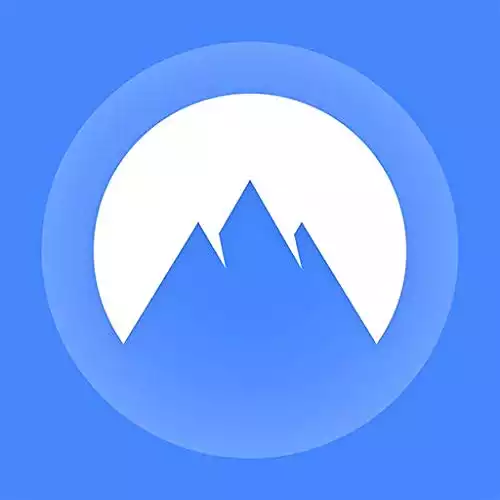 However, NordVPN is rare because it offers more concurrent connections than the vast majority of other providers. You can connect up to six devices at a single time, which is a lifesaver if you want to share your account with your family or just have a ton of devices to secure. And like all the other providers on this list, NordVPN is a no-logs service, which means that it doesn't log any user activities.   
But NordVPN is superior to the other services on this list due to middle-of-the-road pricing, which makes even more attractive. If you opt for the annual plan, the monthly rate is only $5.75 (For the latest prices and discounts, check here), which is only $0.96 cents per month per simultaneous connection.  
VyprVPN
The last great option for the best VPNs for Firestick is VyprVPN. It only costs $5.00 per month for the Standard plan and $6.67 per month for the Premium plan (For the latest prices and discounts, check here).
Unfortunately, Standard users only get three simultaneous connections per account. But Premium users get five simultaneous connections per account and access to better privacy technology called Chameleon.  
Chameleon is basically a special proprietary method of further securing data against Deep Packet Inspection (DPI) by security appliances and firewalls. This technology is crucial for circumventing encumbering restrictions and VPN blockages, such as those imposed by the Great Firewall of China.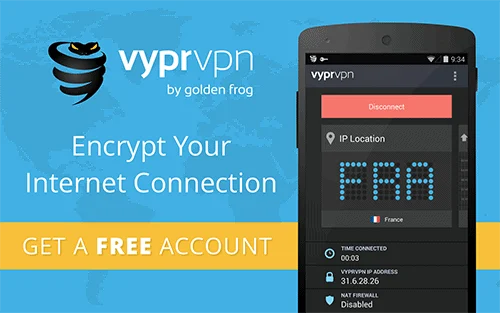 And it has a network of servers in 70 locations scattered around the world, which offers plenty of flexibility when choosing a server.   
Furthermore, the service comes with great security features. Users can select from PPTP, L2TP/IPsec, or OpenVPN connections. Of course, OpenVPN will provide AES-256 encryption, but there are great ancillary security features too, such as zero-knowledge DNS servers. Lastly, note that VPN nodes are protected with NAT firewalls for an extra layer of protection.   
Final Thoughts 
Streaming content is often geo-restricted, so I'd recommend using a VPN tunnel to access channels that are blocked in your country. If you don't want to actually pay for a service, then I'd recommend using a free one.
Even though free services aren't as great as a premium subscription, they'll get the job done as long as they host servers in the country you need to unblock content. Lastly, note that it's worth it to check out TunnelBear VPN or WindScribe for a good free service.  
If you want to find out more about VPNs in general, how to find the right VPN for your needs, and which are the best VPNs, check out our in-depth guide here.