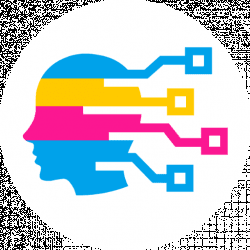 Latest posts by Digital Guyde Team
(see all)
StrongVPN must be doing something right because they have survived as a veteran in the VPN industry and claim they were present when the idea of selling VPN connections was still in its infancy. If their claims are true, then they are 21 years old since they started the company back in 1995, before mobile devices even existed.
More importantly, they are clearly one of the top-performing VPN services in the industry, and the go head to head with other leaders like ExpressVPN and PureVPN. However, their service is fundamentally different from other VPN providers, so let's start by digging into their pricing and features.
Pricing & Features
First off, note that they have an extremely simple pricing model. While other providers offer more granular options (such as subscriptions in months or increments of 3 months), StrongVPN really only has two options: monthly or annually. Each plan has its own advantages and drawbacks, but in general, the following outlines their prices: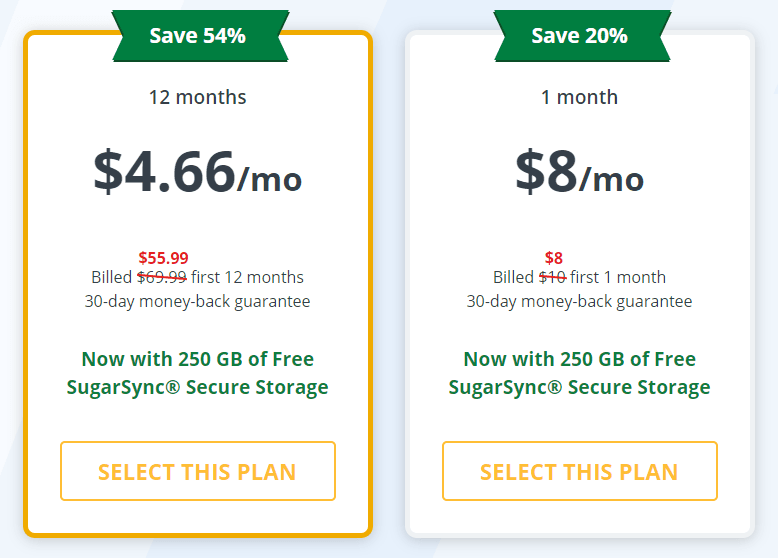 Clearly, they are trying to encourage people to opt for the annual subscription plan – which is what most providers do as well. And compared to other competitors' pricing, StrongVPN is actually pretty favorable. Other services like ExpressVPN charge more than $8.00 a month, even with an annual plan.
However, they aren't the cheapest service, and other competitors like PIA VPN will offer their service for $3.33 a month with an annual subscription. But given the quality of their service, I think they are very favorably priced. Think about it: you could sacrifice one meal at cheap fast food restaurants per month to bolster your Internet security.
Next, let's dig into their features, starting with their network of VPN servers. I think they provide decent coverage, and naturally, they do have VPN servers in all of the usual and most popular locations. Note that they provide VPN servers in 21 countries around the world located in 45 different cities. While their global coverage lags behind some of their competitors (ExpressVPN has servers in 78 countries and PureVPN has servers in 141 countries), they do match PIA VPN's global coverage.
I also wish that they had a free trial that would let users try out their service indefinitely – even if it had a data or bandwidth cap. Sadly, they lack a free trial, but they do have a 5-day money back guarantee, which I found to be a little odd. I was left wondering why the trial is only 5 days instead of a full weak. Some competitors who only offer a free trial let it run on for a full 30 days, too. Still, a short free trial is better than nothing.
Also, they do permit P2P traffic over their servers, so they are a good fit for people who want to download files via Bit Torrent. Combined with their privacy policy (as we'll discuss next), they provide the means to anonymously and securely download  Bit Torrent files without worrying about data logging.
Security & Privacy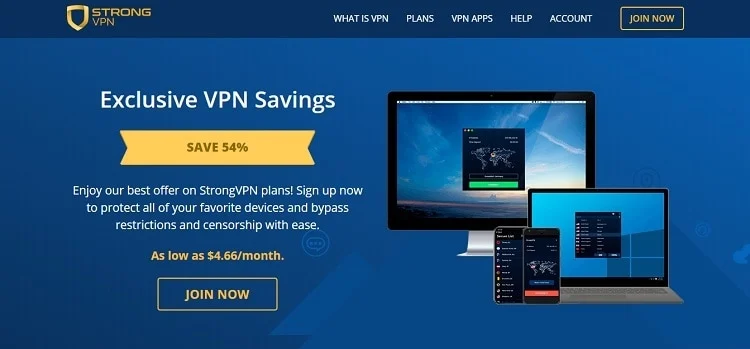 Under their pricing plans, they list their features…sort of. They are actually pretty vague when describing the features of each package. For example, they claim that they offer "complete online security." What that's supposed to mean, I haven't got a clue.
But as far as security algorithms are concerned, they do a good job of covering all of their bases. Users can establish VPN tunnels using PPTP, L2TP, SSTP, OpenVPN, and IPSec. However, we advise that users who need strong encryption to protect sensitive data abstain from using PPTP since it only offers weak encryption and can be easily cracked.
However, PPTP does have the advantage of being a more lightweight, streamlined, and faster connection option. This really only lends itself well to circumventing geo-restrictions for sensitive applications. For example, a user trying to connect to a foreign geo-restricted video game server would likely want to use PPTP.
And as far as privacy is concerned, you need to realize that since they are based in the United States, they have a fairly typical privacy policy. While they don't keep any user logs, we need to look at a couple important aspects of their privacy policy page. First, note that they claim, "StrongVPN does not collect or log any traffic or use of its Virtual Private Network service."
But that doesn't mean that they don't keep any logs. You'll find that many providers that boast a strict "no logs" policy do, in fact, log metadata. They also claim the following: "We will only comply with all valid subpoena request that follows the letter of the law. We cannot provide information that we do not have. StrongVPN will not participate with any request that is unconstitutional."
Again, that's pretty common. After all, they don't make the rules, and if the government drops the hammer, they'll be forced to comply. But since they don't log user activity, the only information they could forfeit would be inconsequential data logs such as the following:
Time and date a VPN connection is established
How long the tunnel is connected
The server location of an account's VPN connections
The amount of bandwidth used
Performance & Speed
I was reasonably pleased with the speed and reliability of their connections, too. I tested their Hong Kong location (Hong Kong has extremely favorable Internet freedom laws) and found that I was able to browse the Internet nearly as fast as without a VPN connection, despite the imposed latency and processing overhead of encryption. The results are as follows:
Download: 4.81 Mbps
Upload: .95 Mbps
Ping to test server: 104 ms
Ping to Google DNS server: 110 ms
In reality, I kept about 95% of my upload and download bandwidth, and the latency was decent. I didn't have any problem browsing the Internet, downloading HD images, or logging into my favorite websites.
Also, streaming video worked without a hitch, and I was able to watch a video smoothly without having to wait for it to buffer. However, I might advise users to opt for a PPTP connection or a faster service if that user is a heavy gamer.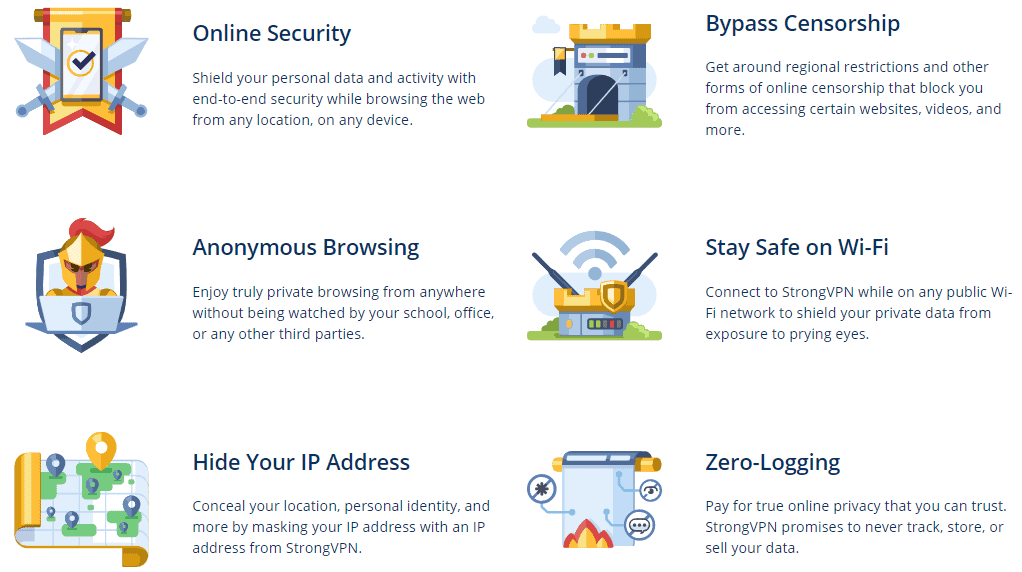 Customer Support
Naturally, as a competent VPN service provider who's a veteran within the industry, they provide 24/7/365 technical support. However, I wasn't too pleased with the support section of their website. They do have a FAQs page and some setup guides, but on the whole, their knowledge base is a little thin. Other competitors have much more developed knowledgebases that delve deeper into various topics.
Also, there isn't a live chat support feature, which I am very partial to. Instead, customer support inquiries are initiated through a web form on their site that opens a ticket within the ticketing system. Though their customer support isn't as advanced as some of the competition, it's more than enough to get the job done.
Pros and Cons of StrongVPN
I did like that they provide a smattering of security protocols that allows users to pick and choose which technology they want, and I thought that their pricing was fair. However, I was disappointed with the support features on their site and the lack of a live chat window.
But all in all, they are a well-rounded service with reliable servers and decent features.
The following outlines what I liked and didn't like about their service
StrongVPN Pros:
Unlimited bandwidth and data
Fair and private logging policy
Allows P2P and Bit Torrent traffic
Strong security protocols
StrongVPN Cons:
Doesn't have a free trial, and the money back guarantee only lasts for 5 days
Based in the United States
The monthly option doesn't provide a great deal of value (unless you get the special promo pricing here)
Their website is a little vague on some of the finer points of their features and service
Final Take on StrongVPN
So, is StrongVPN right for you?
Well, only you can make that decision, but I have to say that I was pleased with their service on the whole. While I don't personally need a service that has servers in every country around the world, the fact that they only have servers in 21 countries may be a pain point for some people traveling/working/living in more remote regions of the world. You can check out the latest deals here.