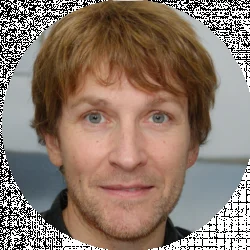 Latest posts by John Hughes
(see all)
In the modern-day, you have to give your child the opportunity to explore and grow without feeling too confined and restricted. However, giving them too much freedom to explore the Internet may be counterproductive as your kids become exposed to bad things like cyberbullying and inappropriate content. That is why you need to balance freedom with the security of knowing they are safe while browsing the Internet. 
Parental control software, such as Norton Family, helps you maintain that perfect balance. It gives you a set of tools to monitor your children's online activities both on the home network and when they are away from it. 
This post will give you insight into Norton Family and how you can use the software to keep your kids safe while browsing the Internet.
Norton Family – A brief overview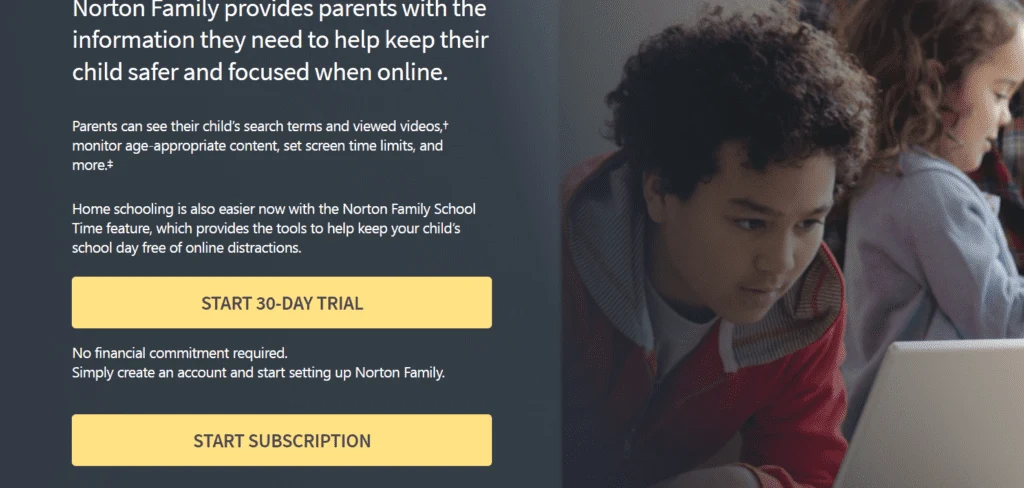 Norton Family is a parental control software that helps you monitor your children's activities online. It will also allow you to block websites and send alerts whenever your kids try to visit blocked or dangerous sites.
It works by checking your child's computer and all internet activity on it. If they visit a blocked website, Norton will send you an alert. You can then check the website yourself and decide if it's safe or not.
How to Set up Norton Family in Your Computer
You can easily install the parental control software in your computer's background so no one will be able to tell that it is even there. While this software does not record what your child does online, it allows you to see how much time they spend on certain websites and how many times they log into those sites in a day. To install the software, follow these steps.
Sign in to the

Norton

Family Dashboard

 and register for the 30-day free trial

Set up all the profiles for the children you want to track

To add a new child to your Norton Family account, enter their name and choose their restriction level (low, moderate, high, or very high) 

Choose an avatar or upload their profile photo

Specify the device you want to install Norton Family, and you are good to go.
When you download the app, specify whether you want to install it on a child's or an adult's device. Select "Child Device," and then allow it to access the apps, contacts, photos, and display over other apps. You also need to grant the app Device Admin rights, which prevents the child from deleting it without your permission.
Features of Norton's Family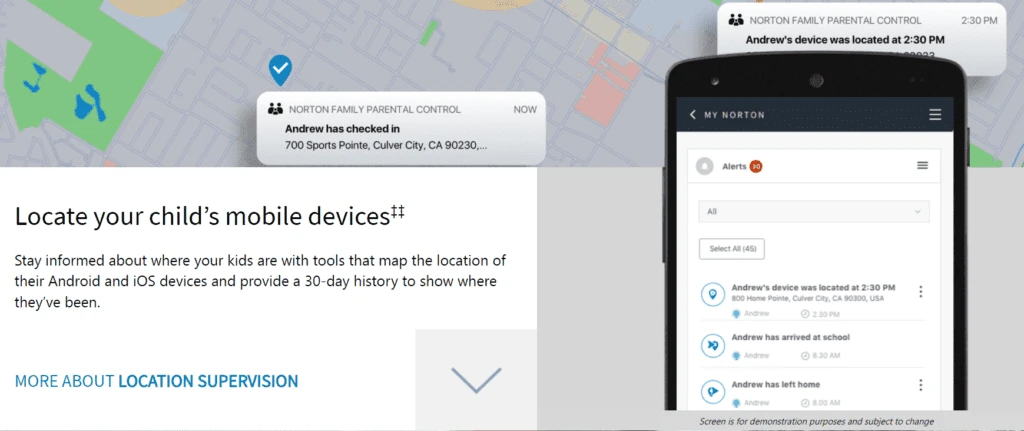 Norton's Family parental control software has several benefits for both parents and children. It can easily be customized to suit your needs. Here are some of the main features:
Real-time alerts  
Norton Family lets you know when your children are using the Internet in an inappropriate manner or violating the rules you have set for them. This makes it easier for you to check on your kids and make sure they're not getting into trouble online.
You can receive notifications whenever your child performs a risky action while surfing the web so you can take the necessary action right away.
Time limits  
You can set up usage schedules so you can track how long your child has been spending on their device. You can easily toggle between different levels of supervision with time limits – either by blocking the computer or monitoring certain hours. You can also adjust the allowable and blocked hours and change how many hours your kids can use the computer per day. 
Once your kids hit their time limit, their devices won't work anymore except for the phone app. If a child tries to open an app, they will only see a message from Norton Family asking them to unlock their device with a PIN or call you as an emergency contact.
Multiple Device Support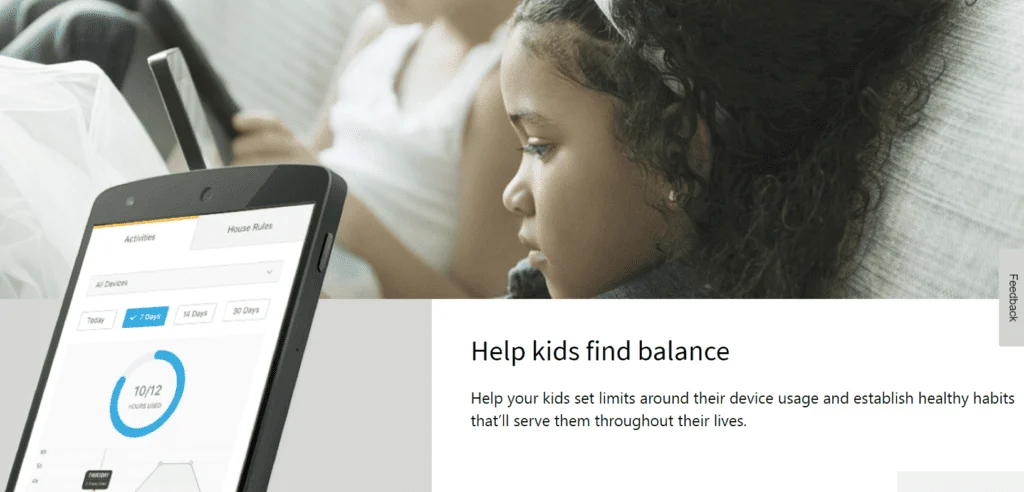 This software can be used on several devices simultaneously, which means that you can use it across all of your children's gadgets, including their computers, tablets, and smartphones. After installing the software on each device, you can create the child profiles and assign them to a particular child.
Filter Inappropriate Websites
You can add any website to a block list such that Norton Family will not let your kids access it. You can also block specific websites or filter out adult content altogether. Doing this helps keep your children away from harmful or disturbing material that might otherwise have an adverse effect.
Location Tracking
Norton Family also offers remote location tracking on your child's iOS or Android device through GPS. If you are worried about where your child might be, log into the app and locate their device using the GPS tracker. 
You can view a phone's recent location history and filter the list to see where your child was on a particular date and time. This feature will not only help you find your children if they become lost but will also help locate a stolen device.
However, location tracking is only available in select locations. For Windows users, it's available in the US, Canada, UK, Australia, New Zealand, and Japan. Using an iPad or iPhone, you can use location tracking in the UK, US, Japan, Australia, New Zealand, South Africa, Indonesia, and Hong Kong.
Social Media Supervision
There are a few ways to help restrict Facebook usage for children on their iPhones. You can block the app with Screen Time and keep the social media category blocked. Alternately, you can use Norton Family as your child's web browser and make sure that they are only browsing with those capabilities.
Age Filters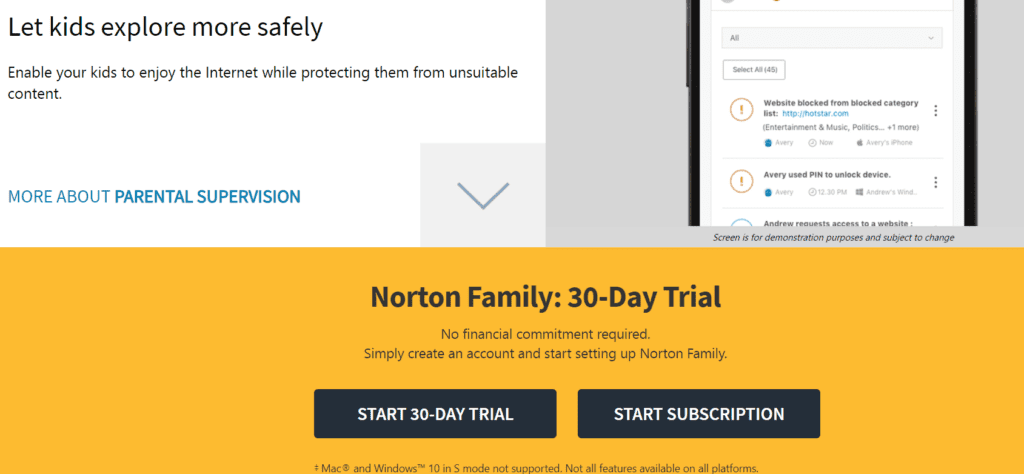 The Norton Family software provides a way for parents to choose their child's age and then, based on that info, block websites that are inappropriate for that age. You can view the sites blocked automatically and add websites you want to restrict. 
Video Supervision
Norton Family gives you a list of the videos your child has viewed on YouTube and Hulu's websites, but not their apps. The Video section shows you a record of every video your child watched, each with the date and time. Clicking the item gives a description, a thumbnail image, and a link to view the video. However, the software does not work with other video streaming websites like Amazon Prime or Netflix.
Apps Monitoring
After setting up Norton Family on your child's device, you need to give the software permission to access App Usage data. Doing this allows Norton Family to compile a list of apps on the phone. As the parent, you can decide whether to block a particular app or monitor which apps your kids download and how much time they spend using each app. You can track usage daily, weekly, bi-weekly or monthly.
Web Search Supervision
Norton Family will prevent your child from accessing harmful websites and chatrooms. The software has a preset list of dangerous sites, and you can add more to the list. You can track your child's online activities by viewing their browsing history, chat logs, instant messages, and emails. The software even allows you to block certain sites during specific times of the day.
To do this, you will need to choose a restriction level based on your child's age range. Norton Family has preset configurations that determine the categories available to your child and its behavior when they try to access a site. Below are the categories 
Low – Monitors but grants access

Medium – Warns the child before granting access 

High – Blocks the child from accessing the site
The blocked site's categories include Alcohol, Cult, Drugs, File Sharing, Mature Content, Online Chat, Pornography, Sex Education, and Web Proxies. You can view each child's most active categories and every website they access from the Activities tab. Since the list may be huge, you can customize the display to see any questionable sites visited or filter by category, time range, or device.
School Time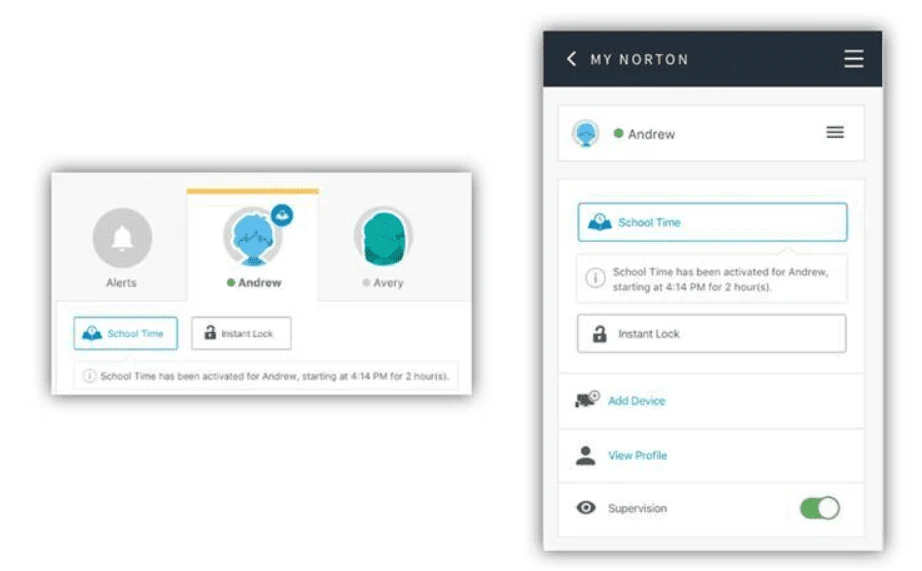 Norton's Family School Time feature is a way to help you manage your child's use of the Internet. The feature helps them focus on homework and avoid other, more distracting Internet activities during the school day.
Platforms that support Norton Family
Norton Family lets you monitor and restrict a child's activities on Windows, Android, and iOS devices by configuring rules, monitoring activity through a web console, and installing parental apps on each monitored device. 
However, you cannot use it to monitor Macs or Windows 10 in S mode because this version does not allow third-party parental control software installation.
Norton Family is compatible with Android devices running Android 6.0 Marshmallow and above and iOS devices running iOS 13 and above. It's also compatible with Windows computers running Windows 7 with Service Pack 1 or later operating system versions.
Norton's Family Pricing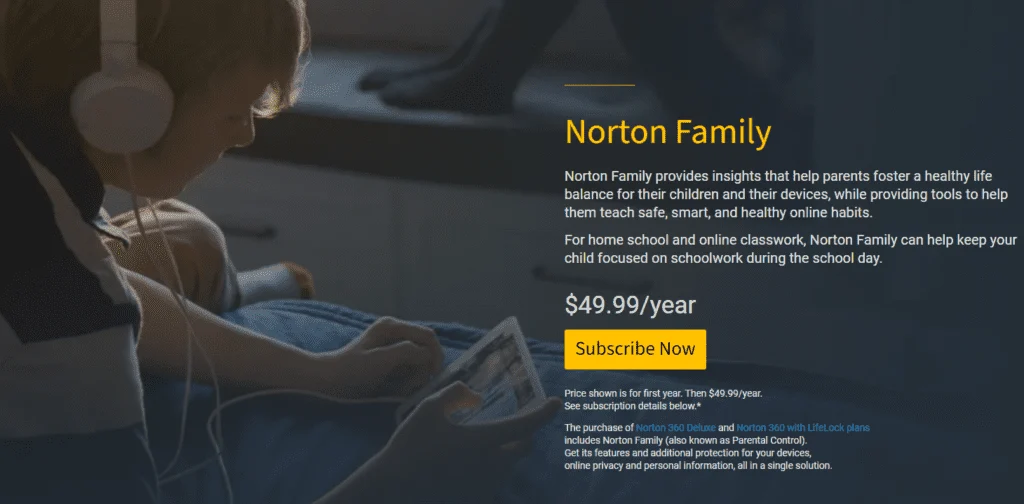 Norton's Family Premier – Norton's Family Premier costs $49.99 per year, but you have a free 30-day test period. The program comes with features such as the ability to remotely lock or track your devices and monitor usage online—for example, via a smartphone app. It keeps a 30-day log of when your children use the Internet and which sites they visit.
Norton 360 Deluxe – This software costs $34.99 for the first year plus the applicable sales taxes. In addition to parental control, this package comes with additional features such as; 
Real-time Threat Protection for your Device

Password Manager

Smart Firewall

100% Virus Protection 

50GB Cloud Backup

Secure VPN

Dark Web Monitoring§

SafeCam5

School Time

Privacy Monitor
Pros of Norton's Family
The software has affordable price packages

You can use it on an unlimited number of devices

It has an excellent web interface that's easy to use

You can track your child's location using the software

It has excellent geofencing tools

Norton Family works well on Windows

It is easy to install and set up 
Cons of Norton's Family
The software does not work on Macs

Your child can easily disable browser extensions

It has limited iOS features

Offers restricted video monitoring (only on YouTube and Hulu platforms)

It does not have a free version

It does not block individual apps and games on PCs

It does not offer any tangible social media monitoring

Unlocking an iOS device disables the monitoring alerts
Frequently asked questions about Norton Family
Question: Does Norton family have a free version?
Answer: Norton family previously had a free version, but it is no longer available. However, you can get a 30-day trial without giving any payment information. The trial period allows you to test the software and see if it can serve your needs.
Question: What's the Norton Family browser extension?
Answer: Norton Family browser extension is a small program that allows you to bloc kor filter your child's websites. It is currently available for Mozilla Firefox, Goggle Chrome, Internet Explorer, and Microsoft Edge. You must enable the extension on all the supported browsers that your child uses to connect to the Internet for the extension to work.
Question: How do I remove a child form Norton's Family?
Answer: If you no longer want to monitor your child using this software, you can remove them using these steps:
• Open Norton's Family app in parent mode
• Select the child you wish to remove
• Click on the child's profile icon on the top right corner
• Under the child's account, click on remove child
• Click OK to confirm
• Type the child's name to verify and then click OK
Question: Can I use Norton Family to track my child's online activity in incognito mode?
Answer: The Norton Family Accessibility feature lets you monitor your kid's online activities in incognito mode. You can track their online activity on the Samsung S browser and Chrome Browser on Android 8.0 and above, including Chrome extensions, bookmarks, and favorites.
Question: Does Norton Family work outside the home network?
Answer: Norton Family runs in the background on both Android and iOS devices. The software routes all internet traffic to the device through Norton's servers through a VPN. This ensure that even when your kids are using a Wi-Fi network other than yours, using cellular data, or are on a 3G or 4G LTE network, the software can block access to website you've selected.
Conclusion
Norton Family offers real-time alerts, video monitoring, privacy protection, social networks monitoring, and more accurate safety measures than other parental control software on the market today. It also has tools to let you set screen time limits, filter out inappropriate websites and social media, and even track your child's location via GPS.
Although some things could be improved, especially in social media management, Norton Family certainly meets or exceeds many other available parental control apps. 
It offers a great way to make sure your kids are safe while using their PCs, smartphones, or iPads. Nonetheless, if you are looking for a reasonable, budget-friendly solution to help you keep an eye on your kids' online activity, Norton Family is worth checking out.
Continue reading this article and see how Norton Family compares to Net Nanny.