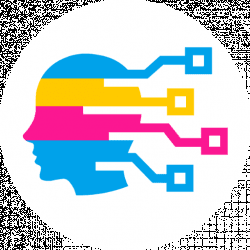 Latest posts by Digital Guyde Team
(see all)
Hide.me is a little strange when you compare them to other VPN providers, namely because of where they are located. The vast majority of VPN providers have headquarters in either Europe or North America. And because the American government (that is, the NSA) has been caught in wiretapping scandals, some people want to use an offshore provider.
Whether or not you want an offshore service, note that Hide.me is based in Malaysia. I really like is their logging policy, which keeps track of less data than most other providers. But first, let's take a look at their pricing and features.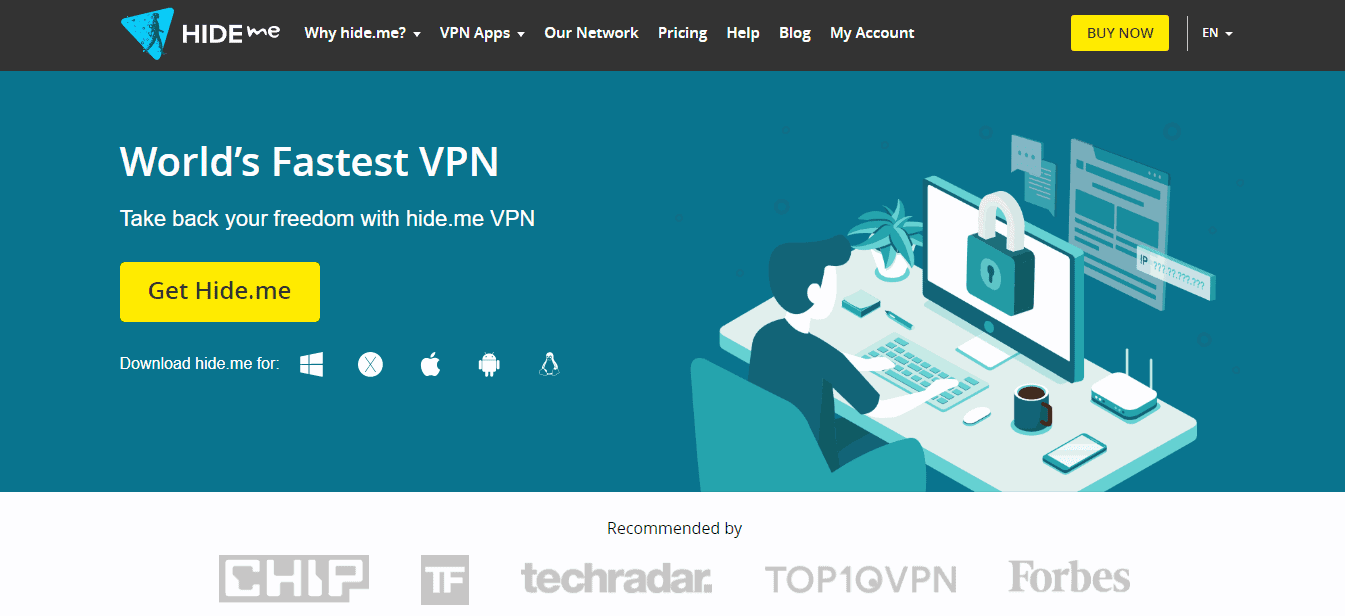 Hide.Me Pricing & Features
Before we dig into their VPN service, you should be aware that they offer a completely free proxy service. However, also be aware that proxy services don't provide encryption; hence, they are much less secure than a full VPN tunnel. In addition to their free proxy, they also provide a free VPN service – but it is a little watered down.
The free service only provides access to 3 server locations (Canada, Singapore, and the Netherlands), which could be a pain if the server is located a long distance away from you (longer distances add more latency).
In addition, free users are restricted to a 2GB data cap per month. They also don't provide full protocol support to free users, but I was pleasantly surprised to discover they offer more connection options to free users than most other providers.
Free users can connect to servers using PPTP, L2TP, SSTP, and IPsec (IKEv1 and IKEv2). Lastly, free users can only have one simultaneous connection, though they can use the free account on multiple devices.
But as far as free VPN services are concerned, theirs is hard to beat. I think the biggest challenge is the 2GB monthly data cap, but it's still a viable alternative for minimal use. For example, if you just want to unblock censored content (web pages, video, social media, etc.), then their free service is pretty darn useful.
Nevertheless, it needs to be pointed out that since the free version doesn't provide access to servers in the USA, you won't be able to unblock content that is exclusively available in the United States.

Premium users, on the other hand, don't have the same irksome restrictions. The premium plan starts at $11.67 per month and provides access to 29 servers scattered around the world. In addition, premium users get access to unlimited bandwidth and data transfer.
Premium users also gain the added benefit of port forwarding and the ability to connect using the OpenVPN and SoftEther protocols. Personally, one of the largest benefits of the paid version (after the data cap removal, of course) is the ability to connect up to 5 simultaneous devices.
It seems like a pretty wide gap between free and premium, but fortunately, they also have a Plus plan that is somewhere in the middle. The Plus plan only costs $5.42 per month, and still allows full access to all 29 server locations. In addition, it has unlimited bandwidth and full protocol support. However, it only allows 1 simultaneous connection, which I think is unreasonable for a paid subscription plan.
And Plus subscribers are limited to 75GB of data transfer per month. Though I do think this will accommodate most users' needs, some data junkies transfer a lot more data than that on a monthly basis.
One area where I think the 75GB limits usability is with regards to cloud storage and online backups. If you want to back up your computer, NAS device, or a large portion of your file system, chances are you have more than 75GB of data to back up.
Security & Privacy Features
If you're like most people, you don't want invisible third parties looking over your shoulder as you browse the Internet. A lot of people mistrust US-based firms because they fear wiretapping and NSA scandals, such as the PRISM program which collects personal information from domestic firms like Google, Microsoft, Yahoo, and Apple.
But even some of the offshore VPN providers still keep moderate amounts of log files such as which server a user connects to, the user's IP address, how much data they transmit, and a whole host of other information. Though Hide.me does keep some log data, it's as minimalist as I've seen from any other VPN provider to date. In fact, they were certified as a log-free provide by Leon Juranic of Defense Code Ltd.
In addition to providing anonymity by abstaining from keeping copious amounts of logs, they are also very transparent. In fact, they regularly post attempts by authorities from different organizations around the world regarding the use of their VPN servers and any attempts to coerce them into forfeiting customer records. In addition, they regularly publish the latest security news regarding warrants acquired in an attempt to invade people's privacy.
However, even if a governmental body tries to take information from them, they won't succeed since Hide.me doesn't keep any log files – so there's no information to forfeit in the first place. Also, because they are based in Malaysia, they aren't under the control of the NSA or the EU. I have to say, I'm impressed with the level of privacy they provide. If that weren't enough, they provide more VPN connection protocols than the average provider, especially for free users.
I've seen some free VPN services only allow PPTP connections (which are notoriously weak and can be cracked). Paid users also have a wealth of connection options including  PPTP, L2TP, SSTP, OpenVPN (IKEv1 and IKEv2), and SoftEther. Altogether, I have to give them an A+ for security and privacy.

Performance & Speed
Overall, I was pleased with the speed of their service. They didn't perform as well as ExpressVPN, but they were markedly faster than many other providers. I decided to test their connection speed with a standard bandwidth speed test in addition to pings to Google's DNS servers to look for latency and jitter problems. The following are the results of the test:
Download speed: 4.80Mbps
Upload speed: 0.97 Mbps
Speed-test server ping: 62ms
Google DNS ping: approximately 98ms
Note that the total download speed is largely influenced by my ISP connection. However, I hardly lost any of my download or upload speed due to overhead. In addition, I was happy to discover that the latency was moderately low, and the latency was very steady. I didn't lose a single ICMP packet during the ping, either, which speaks to the reliability of their servers.
As for practical use, I didn't have any trouble browsing the web, and file downloads didn't appear to take any longer than usual. Also, I didn't run into any bothersome buffer issues when streaming online videos. Video content loaded smoothly without a hitch. So altogether, though they may not be that fastest provider, I was more than pleased with the speed of their connections.
Customer Support
If their security and speed weren't enough, they also have good customer service that goes beyond most other providers. In addition to a knowledge base with setup guides, they even have community forums where people can search for answers to their problems.
And they don't skimp on 24/7 support, either. You can either open a support ticket through a web form or talk with a customer support representative in real time through the Live Chat feature (one of my favorite ways to contact support since I hate being on hold).
Final Thoughts on Hide.Me – Worth the Money?
To say that I was impressed with Hide.me is an understatement, but they may not be perfect for everyone. There's no such thing as a VPN service that's 100% perfect, and Hide.me does have its drawbacks. I didn't like how the free and Plus plans only get 1 simultaneous connection, and I think they are a bit overpriced.
Some VPN providers cost about a quarter of the cost of Hide.me's premium plan. For instance, you can get PIA VPN for as little as $3.33 per month.
Still, I thought they had above average speeds, decent global server locations, great customer support, and a brilliant privacy policy. If you still don't know whether or not they're right for you, I'd recommend taking advantage of the free trial since it doesn't require payment card information.