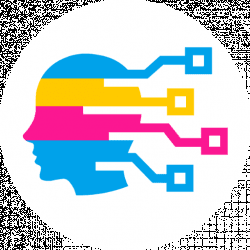 Latest posts by Digital Guyde Team
(see all)
Amazon is the one of the largest mega-corporations in the world, and it's truly amazing how large the business has grown since its founding in 1994. They've grown so large that many people claim Amazon has disrupted national retail distribution, and more and more people are shopping online every day. Amazon sells just about every legal item you can think of, and they have been expanding into digital services.
So, naturally, it only makes sense that they'd have an online storage service. But is it all it's cracked up to be? Well, we're going to take a closer look at Amazon Cloud Drive so you can make an informed decision before signing up for their service. After all, nothing is worse than signing up for a new service without ever trying it before, only to discover it's a dud. To start off, let's take a look at their pricing model.
Amazon Cloud Pricing
Amazon Cloud Drive has a rather interesting pricing model. In fact, I think they're the only one that I've seen charge for a yearly subscription that limits the type of data you can store. The basic plan only costs about a dollar per month at $11.99 a year, but there's one massive and unfortunate downside: it can only be used to store photos.
I'm not sure what their rational was for limiting it to photos, but you do get unlimited storage space for your photos only. They do have a 5GB free plan, which can be used for other types of files. Users who want to store more than just photos can opt for the premium plan, which offers unlimited storage for the cost of $59.99 per year.
In my opinion, that's really not too pricey. Basically, the annual subscription makes the monthly price $5.00 – not too shabby. There are plenty of other services that charge a higher monthly rate.
Still, I don't like how they limit the basic users to only storing photos, because I get the feeling that I'm on the receiving end of their marketing campaign, and that they're just trying to manipulate and upsell customers.
I would also like to point out that Amazon Prime users already have access to unlimited photo storage, and anyone can get the 5GB of free space. If you want to test out either paid plan, you can take advantage of their free 3-month trial. I have to hand it to them, they offer a longer free trial period than perhaps any other service I've heard of.
But there's one catch; they do require payment card information before you can start the free trial…and we all know what that means. If you fail to cancel your trial at the end of the 3 month period, you're going to be automatically billed.
As they state on their website, "By clicking to start your free trial, you agree to the Amazon Drive Terms of Use and authorize us to charge your 1-Click credit card or another credit card on file the plan price (plus applicable tax), beginning at the end of your free trial."
Important Features
I was shocked to discover that Amazon Cloud Drive is surprisingly in lack of advanced features. There are several features that most people expect any cloud storage service to have, such as file sharing, mobile access, and advanced backup features. Though Amazon Cloud Drive does provide mobile access, it is only limited to a web browser, meaning they haven't created mobile apps with custom interfaces.
No Sharing Features: And they don't have any sharing features. Most competitors have link generation tools that are password protected, allowing a user to easily share their files with other users through email or even social media. They don't even provide tools that would allow a user to sync their files among all of their devices, either.
Basic Storage: It's really more like raw cloud storage space. Users are required to log in and manually transfer files to the cloud via the web interface or desktop application. But the web interface doesn't permit users to upload files exceeding 2GB. In order to upload files larger than 2GB, you'll need to use the desktop application.
No Backup Scheduling: I was disappointed to discover they don't have backup features like backup scheduling, automatic backups, or incremental backups. Instead, a user has to do it all by hand. Even Dropbox, which is notoriously insecure, has a default root folder, from which it automatically backups up any changes made to files contained within that folder. Amazon Cloud Drive is rather basic in this regard.
No Prioritization Tools: And as soon as you drag and drop files to the interface, the upload begins immediately. You don't have any bandwidth or prioritization tools at your disposal. So, if you're uploading a lot of files, it can really hog your Internet connection.
No Collaboration Tools: Last but not least, I'd like to point out that there aren't any collaboration features, and they lack the ability to stream audio and video content. Like I said, there really aren't a whole lot of features with this service past raw file uploads and downloads. But that's one reason why it's so darn cheap.
Security 
It seems that Amazon does encrypt users' files during transport to their servers, and also encrypts them for storage. However, they are not a zero-knowledge provider, and their client doesn't off local encryption.
Because Amazon manages encryption keys, they could (if they really wanted to) decrypt and read your data. Plus, a hacker or rogue employee could get their hands on the encryption key and steal your personal information.
For extra security, you can encrypt your files locally before uploading them with a free utility like TrueCrypt. In their terms of use, they made the following unsettling revelation:
"5.2 Our Right to Access Your Files. You give us the right to access, retain, use and disclose your account information and your files, to provide you with technical support and address technical issues, to investigate compliance with the terms of this agreement, enforce the terms of this agreement and protect the service and its users from fraud or security threats; or as we determine is necessary to provide the service or comply with applicable law."
To put it bluntly, I'm not impressed with their security. Due to past NSA scandals (like the PRISM program), it's highly likely that they have been forced to comply with governmental data collection, just as Google, Microsoft, and Apple were. I'm only speculating, but I don't trust their service enough to store any personal information on their servers. If you want a more robust backup service with strong local encryption, I'd recommend checking out SpiderOak One.
Final Thoughts on Amazon Cloud Drive
The bottom line is that Amazon Cloud Drive is blander than porridge. There wasn't much about the service that "wowed" me or presented a unique selling proposition. The only real advantage to their service is price, but plenty of other cloud storage and online backup services are only a few more dollars per month.
My advice is to try the feel trial (remember, they require payment card information to sign up for the free trial!) before committing to an actual subscription. You might like their service, and that's fine – but for me, I'm too dissuaded by poor security, a frightening terms of use policy, and lackluster features. Perhaps I'm being too harsh, but I'd recommend trying another service.
Other Services to Check Out:
You can also check out my comparison of Carbonite vs iDrive right here.