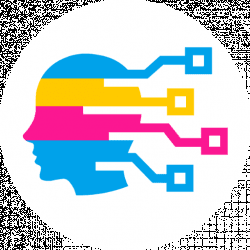 Latest posts by Digital Guyde Team
(see all)
Though IPVanish and VyprVPN are both great choices for users who need a solid and reliable VPN service, VyprVPN is its own animal, and these two services are more different than they are alike. This can pose big problems for users who want a VPN that suits their own unique needs, so we are going to demystify these two service providers by comparing them head-to-head.
Not only will we look at the similarities and differences between their features and pricing, but we also ran a speed test to see which service performed better. But before we look at the speed test and each service's respective features, we need to take a closer look at how each service distributes their servers around the world.
Server Comparison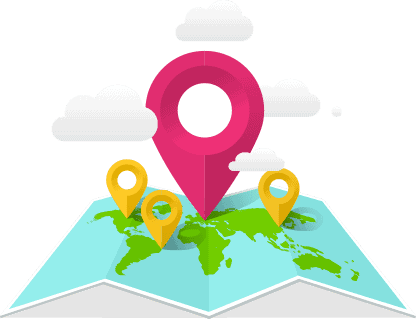 There seems to be a lot of variability between how diverse a service provider's network is geographically. However, VyprVPN and IPVanish are really pretty comparable in terms of global connection options and the size of their network.
Currently, IPVanish has 400+ servers in 60 countries. This is adequate for users who want to unlock geo-restricted content or need to find a nearby server to decrease latency (which is affected by distance) that would otherwise slow down their connection.
VyprVPN, on the other hand, has 700+ servers in 50 countries around the world. And like the other leading services, both providers are constantly adding servers to their network and spreading their operation to new countries.
So which one is better in terms of their server quantity and locations? Honestly, it's really a toss-up. I wouldn't use their global server locations as a determining factor when there are more important qualities such as connection speed and features.
The only exception is if you are from a smaller country, in which case I would recommend you visit their site to see if they have servers in your immediate geographic region. Having said that, both IPVanish and VyprVPN have all the major geographic regions covered, so there is probably a VPN server near your location already.
Features & Pricing
There are many similarties between these two providers, but ultimately, VyprVPN is an entirely different animal. Understand that there are "standard" features that both service providers have in common such as 24/7 customer support, availability on all the major operating system platforms including iOS, Android, Windows, Mac OS X, and Linux, and strong security algorithms.
OpenVPN, PPTP, and L2TP/IPsec are pretty common among competent providers. However, we advise users to steer clear of PPTP because it offers weak encryption that can be easily cracked.
Furthermore, both providers have unlimited server switching, no bandwidth throttling, and no monthly data limits. On the other hand, the main differences between these providers is centered around their pricing structures and ancillary security features that enhance privacy.
First off, note that VyprVPN has three different service packages that allow between 2 and 5 simultaneous connections per account. IPVanish only has one package that allows 2 simultaneous connections, which isn't really exceptional.
From a security perspective, VyprVPN is unique among service providers because they have extra features such as per-application tunnel routing, and a NAT firewall feature. IPVanish lacks these features, but both providers do offer a VPN kill-switch. To gain a better understanding of their service options, let's take a look at the different packages and their pricing models.
IPVanish has a very simple and straightforward pricing model that discounts the monthly rate with longer term subscriptions.
VyprVPN has a package-based system as follows:
In addition, each package has varying levels of features. The basic plan allows 2 simultaneous connections per account, but it only allows PPTP connections (which are terrible). The pro package, on the other hand, offers 3 simultaneous connections, a NAT firewall, and more advanced encryption technologies using OpenVPN and L2TP/IPsec.
Lastly, the premier package has everything the pro package offers, but it allows as many as 5 simultaneous connections. Users should be advised to forgo the basic plan since it only allows PPTP connections. In all reality, the pro package is the most feasible.
Speed Test
To see how each service providers' connection speeds compared, I ran a standard speed test as well as measure the latency to Google's DNS servers. Also, understand that I am on an Internet connection with 5Mbps download and a theoretical speed of 1Mbps upload, and I connected to servers in Hong Kong for each test. The results of the tests are as follows:
IPVanish speed test results:
Download speed: 4.51Mbps
Upload speed: 0.63Mbps
Speed-test server ping: 281ms
Google DNS ping: approximately 155ms
VyprVPN speed test results:
Download speed: 4.78Mbps
Upload speed: 0.92 Mbps
Speed-test server ping: 66ms
Google DNS ping: approximately 108ms
As you can see from the speed tests, both providers have more than adequate connections. In each case, I was able to buffer video content without any problems, and these speeds are more than enough to support a smooth audio call. However, VyprVPN won the speed test, since I had faster download and upload speeds, and the latency was significantly lower.
This is important to keep in mind when considering the types of applications you will run over the VPN tunnel. If you're the type of user that needs that fastest possible connection to support highly sensitive traffic types (like real time gaming), you will likely want to opt for VyprVPN.
Who Should Use VyprVPN vs IPVanish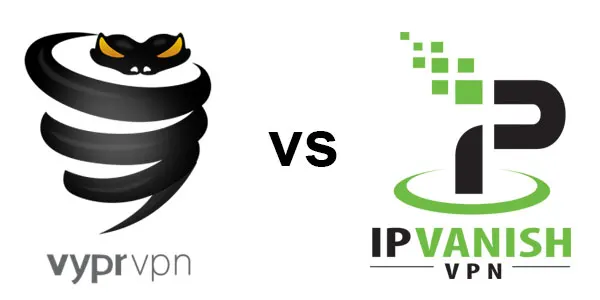 So at the end of the day, which provider should you choose? Well, that is largely dependent on the reasons why you want to use a VPN tunnel in the first place. If your main concern is accessing content that has been geo-restricted, either provider will suit you just fine since they have nearly equal global presences.
On the other hand, if security is your goal, VyprVPN is the better choice. This may seem counter intuitive since both providers have no-logging policies and both offer strong encryption protocols, but there is one enormous difference.
IPVanish is based out of the US, meaning they could be subject to future involvement and coercion from the NSA. VyprVPN, on the other hand, is based out of Switzerland, so users won't have to worry about the US government looking over their shoulder.
Furthermore, VyprVPN is a great choice for users who need faster VPN connections to facilitate their applications. IPVanish doesn't, by any means, have slow connections. However, as the speed test showed, VyprVPN is significantly faster and has less latency.
This makes them the ideal candidate for users who want to run extremely demanding and latency-sensitive applications (like real-time gaming) over their VPN tunnel. Having said that, realize that both providers' connection speeds will accommodate the vast majority of use cases.
Lastly, if cost is your number one concern, IPVanish is the clear winner. Sure, VyprVPN's basic plan is extremely affordable, but in all reality, it is awful. The basic plan is very bare-bones and stripped down, only allowing users to utilize PPTP connections. My advice is don't settle for anything less than the pro version, which is a bit more expensive than IPVanish.
Final Thoughts
It can be tough deciding on a VPN service provider, especially when you are comparing two industry leaders. This breakdown should give you a good idea of which service will fit your needs the most, though.
To reiterate the main points of each service, both providers have comparable global presences. But VyprVPN has extra security features that will enhance online anonymity and security, providing users with an additional layer of protection with NAT firewalls.
Furthermore, the speed test was pretty revealing and showed that VyprVPN is a bit faster than IPVanish. Also, VyprVPN isn't based in the US. As they say, you get what you pay for, and VyprVPN is significantly more expensive than IPVanish. If you're curious about their service, I highly recommend you take them out for a spin by taking advantage of the free trial.
All in all, VyprVPN and IPVanish are two highly competent VPN service providers that will help you secure your data, unlock restricted websites, and browse the Internet safely and anonymously.