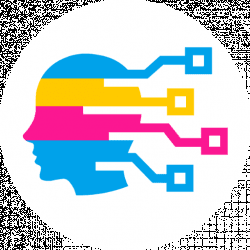 Latest posts by Digital Guyde Team
(see all)
If your chief aim is to unblock restricted Internet content or services, chances are you've heard of UnoTelly and HideMyAss VPN, proxy services, and VPN tunnels. The honest truth is that any of these types of services will help you unblock content, but know that the security aspects, speed, price, and other qualities are drastically different.
Given that there are so many differences between HMA VPN and UnoTelly, it can be tough figuring out which one is worth subscribing to. After all, the last thing anyone wants to do is sign up for a service that turns out to be an unreliable and non-functioning service that only succeeds in producing headaches.
Before we start digging into the details of each service, however, I'd like to define which connection technologies each service offers.
This is actually an interesting comparison, because both providers offer VPN tunnels (with encryption) in addition to proxy and DNS services. There are several caveats and nuances between proxies, DNS, and VPN tunnels, as we'll discuss in the security section. But first, let's start with something that everyone can agree is a make-or-break quality: the price.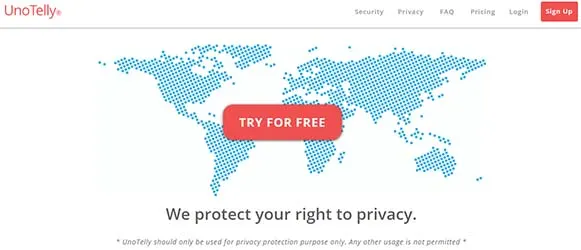 Pricing
As far as VPN services go, HMA VPN is a little bit above the average price, though I don't personally consider it expensive. There are definitely other services out there that will cost you an arm and leg, but HMA is reasonable, especially when you opt for the annual plan with the most savings. The following outlines HMA VPN's current pricing model:
It's also worth mentioning that HMA offers a free proxy service. It's not the best in the world, but hey…it's free! Plus, you don't even need to create an account to use it. Just visit the HMA website and find the proxy URL bar. Simply copy and paste a desired URL into the search bar, and away you go.
Furthermore, there is a 30-day money back guarantee, which takes the place of the absent free trial option. There are some stipulations and rules that apply to the money back guarantee, such as seeking a refund within the 30-day window. Nevertheless, I was pleased with HMA VPN since it offers affordable pricing, a free HTTP web proxy, and a 30-day money back guarantee.
Likewise, I thought UnoTelly was reasonably priced, too. The pricing model is extremely simple, and isn't convoluted with complex savings discounts. Instead, there are only two different subscription options, as follows:
Also, $7.95 per month isn't really unreasonable for a VPN service, especially if it's bundled with a SmartDNS service too. However, I don't personally see much value in the Premium Plan, since it lacks VPN connections. I'm pretty pedantic about security, and as a personal rule, almost never use proxy servers that lack encryption. Lastly, I have to say that I think HMA VPN wins the pricing competition.
UnoTelly doesn't really offer long-term subscription savings, and as a result, is more expensive per month than HMA VPN's monthly cost with the annual subscription.
Network Size
If having a large number of international locations to choose from is your number one priority, then this isn't even a close competition. HMA VPN wins hands down, and believe it or not, HMA VPN has servers in more countries and cities than any other consumer-grade VPN service I've ever seen. That's not to say that UnoTelly has a below average number of global locations – quite the opposite, actually.
UnoTelly currently has servers in about 30 countries around the world. While that may not sound like a lot, consider two key points. First of all, the average VPN service typically has servers in 25-30 different countries, so UnoTelly is definitely keeping up with the average mid-market provider. Secondly, consider that VPN services almost always try to locate their servers in the most popular geographic regions.
It only makes sense to try to accommodate as many global customers as possible. For that reason, you'll find that services like UnoTelly frequently based servers in the most popular Internet destinations, such as the US, UK, Canada, Australia, Singapore, Hong Kong, and a handful of other popular locations.
Conversely, note that HMA VPN has servers in nearly 200 countries, though the exact number changes sporadically as new servers come online and defunct servers are removed from the network.

If you're trying to connect to a smaller country's Internet infrastructure, one that's off the beaten path of the most visited locations, then HMA VPN may be the only viable solution for you.
Since HMA has servers in almost every country that has functioning Internet, you'll always be able to find a server in extremely close proximity to your current location, which helps reduce latency. HMA VPN is undoubtedly the winner in terms of network size, since it operates servers in nearly 7 times as many countries as UnoTelly.
Features
These two services are pretty different in terms of the features they offer. However, I was interesting to see that both service provide proxy services in addition to VPN connections. It seems as time moves on, more and more VPN providers are throwing in free proxy connections to keep up with the competition by improving their service. At any rate, let's take a look at the features of each service.
The following outline UnoTelly's features:
UnoDNS
Prevents malware and ads
Includes parental controls to help parents block inappropriate web content
PPTP and OpenVPN connections
Offers SmartDNS and VPN functionality
Servers in 30 countries
No P2P/Bittorrent support (will suspend accounts that violate)
The following outline HMA VPN's features:
Only 2 simultaneous connections
Blocks malicious attacks, malware, and ad tracking
Web browser extensions
Free HTTP proxy service hosted on the website
Free anonymous email service
Expansive network of servers hosted in nearly 200 countries
Anti-DNS leak protection
OpenVPN and secure AES-256-bit encryption
IP address verification tools
P2P and Bittorrent friendly
Per-application tunnel routing
I think I have to give HMA VPN the victory in terms of features. I really dislike how HMA VPN only allows 2 simultaneous connections, but other than that, I think they blow UnoTelly/UnoVPN out of the water. The HMA client is better, more attractive, and offers more security features like anti-DNS
leak protection.

Lastly, I wanted to point out that of the two providers, only HMA VPN is appropriate for P2P and Bittorrent traffic. UnoTelly states the following on its website:
"UnoVPN cannot be used for torrent purposes. Any users found using UnoVPN for Torrents and other Illegal P2P sharing apps will be have their service terminated without refunds."
Security
I'm pretty easily satisfied when it comes to encryption protocols, since I use OpenVPN AES-256-bit encryption almost exclusively. And if you weren't aware, note that OpenVPN is offered by the vast majority of providers. That said, I do have to aware HMA VPN the first place trophy when it comes to security, because HMA offers more VPN connection protocols than UnoTelly.
The following outline HMA VPN's connection protocols:
On the other hand, the following outlines UnoTelly's VPN protocols:
Also, I'd advise you to stay away from PPTP connections since they are inherently insecure and easily cracked. I suppose L2TP is decent and still offers strong security, but I'd still opt for OpenVPN since it is stronger. Again, it's not really a big deal that HMA VPN offers L2TP and UnoTelly does not, but it's enough to put HMA VPN slightly ahead in the security department.

Speed Test
I did run a speed test from each service to make an objective speed comparison. Also, note that I didn't run a DNS speed test, since there isn't really any significant overhead associated with
SmartDNS services.
The following outlines the results of the HMA VPN speed test:
Download 17.22 Mbps
Upload 0.83 Mbps
Ping to speed test server: 65ms
The following outlines the results of the UnoVPN speed test:
Download 11.18 Mbps
Upload 0.86 Mbps
Ping to speed test server: 71ms
These results aren't anything too amazing. HMA VPN did a good job of providing decent download bandwidth, and it performed approximately 6 Mbps faster than UnoVPN with regards to download bandwidth. The upload rates were rather poor with both services, but still manageable for basic Internet usage.
However, if your trying to upload a ton of data to a cloud storage or cloud backup service, I'd look for another provider altogether.
Final Thoughts
I don't really think this was a close competition. In my opinion, I think that HMA VPN is a much better value for several reasons. First of all, you can get it at a cheaper monthly rate than UnoTelly, since HMA VPN offers more savings discounts. Plus, HMA VPN has a lot more features, more VPN protocols, and a substantially bigger network.
To put it bluntly, HMA offers your more bang for your buck, and is owned by a long-trusted security company named AVG.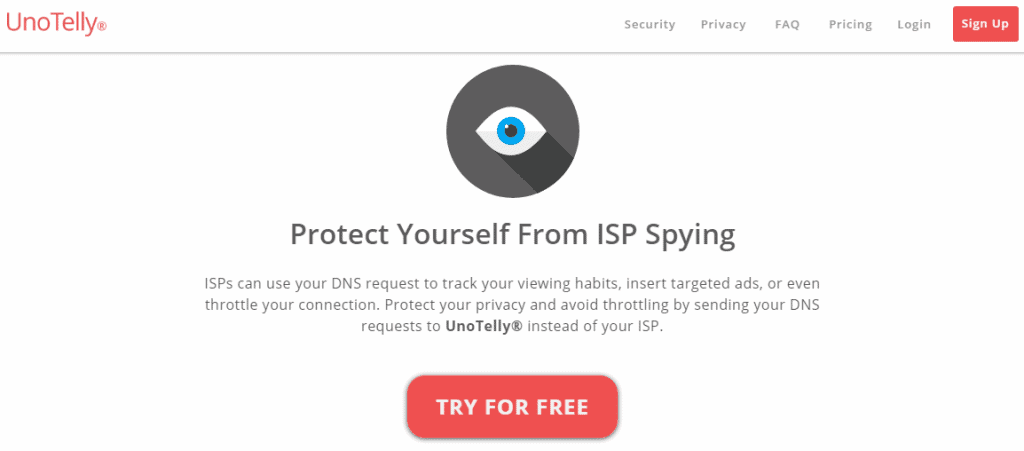 I don't necessarily think that UnoTelly is a bad service, but I wouldn't use it if I was looking for a paid service. Your hard earned money simply goes further when you opt for HMA VPN. Lastly, I would advise against using only a proxy, DNS, or SmartDNS service, since they don't offer encryption.
And even if you don't like either service reviewed here, then I'd recommend other industry leaders like ExpressVPN, PIA VPN, PureVPN, IPVanish VPN, or free options like TunnelBear.