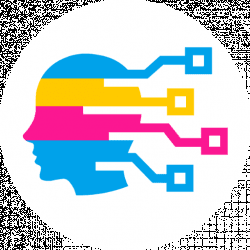 Latest posts by Digital Guyde Team
(see all)
There are a million and one VPN services, and without doing your research beforehand, you might end up with a lemon on your hands. Though most providers offer a money back guarantee, a fair few don't, and you could get stuck with a long term subscription with a terrible provider.
We aim to help you avoid such a nasty pitfall by doing the legwork for you, so you can make the most educated consumer decision. Today we're going to be picking apart Ironsocket VPN piece by piece, starting with their pricing model.
Pricing

To be fair, Ironsocket VPN really isn't very expensive. I know that may sound a little subjective, but believe it or not, they're actually cheaper than most other providers even though they are one of the best VPN providers. And their pricing model is very simple and straightforward.
They discount their monthly rate with longer term subscriptions, and they don't mess around with odd packaging schemes. Some providers try to upsell customers by making different service levels. But with Ironsocket VPN, all of the different subscriptions have the same features.
The following outlines their prices:
As you can see, their pricing is very modest and reasonable. To help give you some perspective, a pricier provider like ExpressVPN costs $8.32 (For the latest prices and discounts, check here) per month with an annual subscription.
On the opposite end of the spectrum, PIA VPN only costs $3.33 (For the latest prices and discounts, check here) per month with an annual subscription. So Ironsocket VPN is on the low to medium end of the VPN industry's prices.
Two things they don't have are a free version of their service as well as a free trial. However, they do provide a 7-day money back guarantee. This is pretty typical, but not ideal because some other services offer a 30-day money back guarantee. Nevertheless, a week is more than enough time to decide whether you want your money back or not.
Features
I thought Ironsocket VPN was a little light on features, but they'll work for most people. Naturally, because VPN servers encrypt your data and mask your IP address, their VPN tunnels will help you unblock restricted content, such as Netflix, Hulu, and censored websites.
Their network of VPN servers could stand to have a few more locations, but they have an average number of geographic locations. Right now they operate servers in 36 countries.
To give you more perspective, consider that PIA VPN only has servers in 24 countries. However, some services have servers in just about every country imaginable, such as PureVPN, who has servers in 141 countries. I was moderately pleased to see that Ironsocket VPN permits up to 3 simultaneous connections between VPN tunnels and proxy servers.
I thought that the free proxy server access was a nice freebie, and you can connect to an HTTP, SOCKS5, or DNS proxy server. I would caution you to only use proxy servers for non-sensitive data, however, because with exception to the SOCKS5 connection, the proxy servers don't add security and encryption.
And if you're a Bit Torrent junkie, you're in luck. Ironsocket VPN does permit P2P traffic through their servers for increased security and anonymity when downloading torrents. And that's basically all the notable features of their service. Of course, they advertise 'features' that have come to be expected, such as unlimited data, bandwidth, and server switching.
But they don't have any cutting edge enhancements, tools, or features that made me say "wow!" For instance, TorGuard VPN has a special 10gigabit network backbone in the United States for an additional fee. Though rather expensive, it does put them ahead of the competition.
And PIA VPN permits as many as 5 simultaneous connections. Other services include extra (yet useful) bells and whistles like DNS leak prevention and a VPN kill-switch.
Ironsocket VPN doesn't have these extra goodies. To me they seem to be a 'plain vanilla' VPN service. But hey, they've got some pretty darn attractive prices, so I can't complain.
Security & Privacy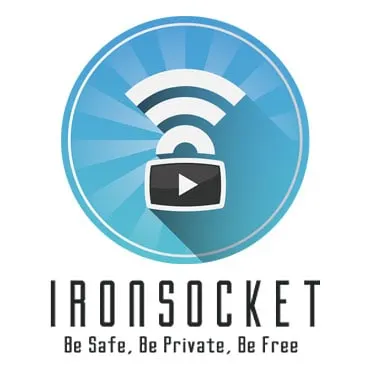 On the security front, Ironsocket VPN doesn't have a smattering of connection options. They keep things simple by providing their users with OpenVPN, L2TP, PPTP connections. You'll likely want to stick with the OpenVPN connections, since AES-256 encryption is incredibly strong.
I'd also caution you to stay away from PPTP since it is an insecure algorithm that has been broken for years, and can be easily cracked & hacked.
And as for privacy, they do a fair job of protecting your anonymity. They don't log your activity, because that would defeat the purpose of their service. Like most other providers, they do, however, log metadata. I thought they could get away without keeping any logs, since they are based out of Hong Kong. It's actually pretty rare to find a service provider that won't log metadata.
Ironsocket VPN logs the following information, as per their privacy policy:
Time and date of the session connection and disconnection

The IP address used for the session and which server was connected to

A numerical representation showing total bytes transferred per session
I was pleased to find out that they delete the logs within 3 days, though. They state the following in their privacy policy: "We use this data to manage your account, to provide the Services, and to prevent fraud and abuse. This session information is retained for a limited period of time, typically 72 hours, after which it is purged from our servers."
Speed & Stability
There was one oddity with the results of the speed test that I've never seen before, but we'll discuss that shortly. On the whole, I was very pleased with the results of the speed test. The stats are as follows:
Download speed: 4.83Mbps

Upload speed: 0.87 Mbps

Speed-test server ping: 4ms

Google DNS ping: about 52ms
My download and upload bandwidth were barely affected by VPN encryption overhead. And the pings to Google's DNS servers were acceptably low. There was a little variance in delay (also known as jitter), but not so much that I'd call the connection unstable.
But here's the part I found odd. If you noticed, the ping time to the speed test server was only 4ms. That's shockingly low. I'm wondering if the VPN server I connected to was located in the same vicinity (heck, maybe even the same data-center) as the speed test server. I ran the test a couple more times and still got unreasonably low pings to the speed test server.
So I'd say disregard that metric, because you're not going to be getting a 4ms ping time with any website or online service. It's just not typcial – especially if you're accessing data on the other side of the world.
But all in all, the speed test went very well, and I was able to browse the web, download relatively small files (50MB), and stream video content without noticing any negative impact on my Internet connection.
Final Thoughts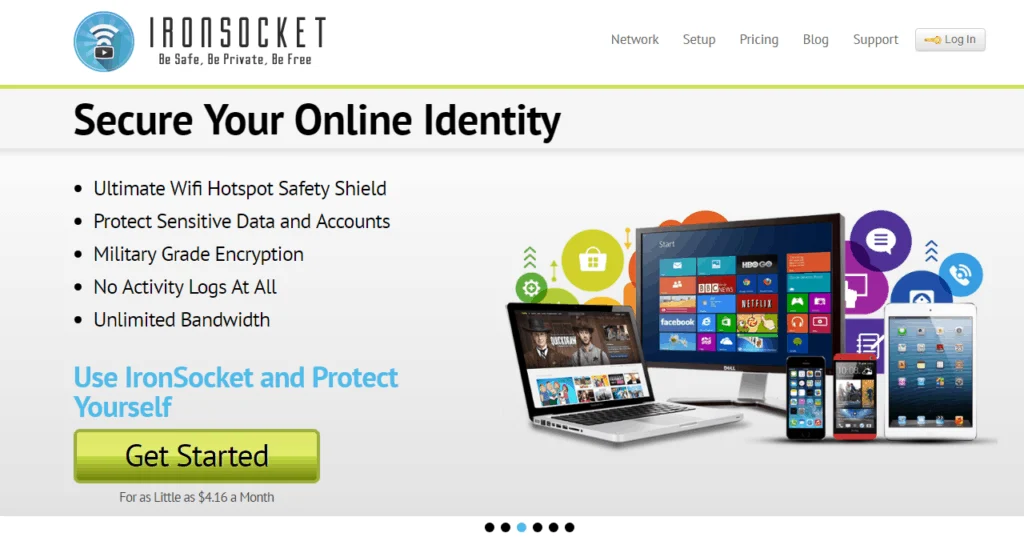 Altogether, I think Ironsocket is a very reasonable no-nonsense provider. The truth is they do provide a good quality and reliable service at a cost that's close to average. I do wish they injected more exciting features into their service, but their privacy policy was wonderful. I love how they delete metadata after 3 days, and how they allow up to 5 simultaneous connections.
And the speed test went splendidly. There weren't any red flags or awful reasons to stay away from their VPN tunnel. All in all, I can honestly say I recommend them. Their service is pretty darn close to being on par with other leaders in the industry like TorGuard, [ExpressVPN, VyprVPN, and PIA VPN.
For me, the only things missing are a free trial and more features. If you're still not sure, I'd recommend taking advantage of their 7-day money back guarantee. I think you'll like their service so much you won't even need it.