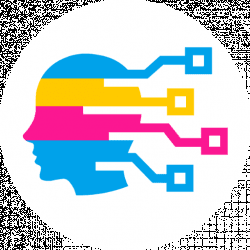 Latest posts by Digital Guyde Team
(see all)
Sports fans around the world have, at some point run into the unfortunate implementation of blackouts. Simply put, they are a pain in the neck and may prevent you from keeping up with the latest league happenings or the outcome of your favorite team's match. Blackouts have left many avid sports followers wondering why they created blackouts in the first place.
And the simple answer to that question is money. Sporting events and sports networks are big business. There's a ludicrous amount of money involved in paying the players, building stadiums, collecting ad revenue etc.
As such, sports teams and franchises want to make sure that they are protecting their investment. However, it isn't always up to the teams. More often than not, it is the entire league that falls victims to stipulations and regulations such as blackouts.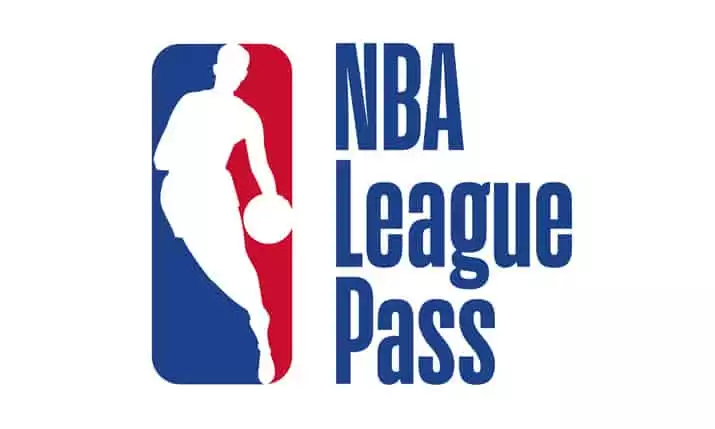 Though many types of sports force blackouts, many people are looking for ways to circumvent blackouts. This in order to watch their favorite NBA games. The NBA League Pass blackouts are a nightmare. The good news is that there are some things you can do to circumvent their restrictions.
NBA League Pass Rules, Stipulations, and Blackout Rules

Determining whether a game is blacked out depends on account information as well as geo-location data via IP address.
As the NBA states on their website, users will be able to view blacked out games via NBA League Pass live on sports networks available in the area. However, they will not be available online to ensure that users digest the game content through the local networks.
But there are a few caveats. Just because a game is blacked out doesn't mean that you will necessarily be barred from viewing it online. Many networks have created streaming apps that will still allow you to access blacked out games (if you are a subscriber). However, you won't be able to access them through NBA League Pass.
Also, though video content will be restricted, the audio content of the games will still be available via NBA League Pass. Although, I think we can all agree that this is only as substantial as radio broadcasting of live events.
The NBA League Pass service determines your location based on zip code (if you are watching from a satellite television provider) – which is otherwise determined by your IP address, the zip code of your cable provider, or even the GPS coordinates of your mobile device.
Some people have had the bright idea that they will be able to watch the games if their location changes. For example, if you wanted to watch a home game while you were away on a business trip, then you'll find that the game isn't blacked out.
Watching Blacked Out Games After They Have Aired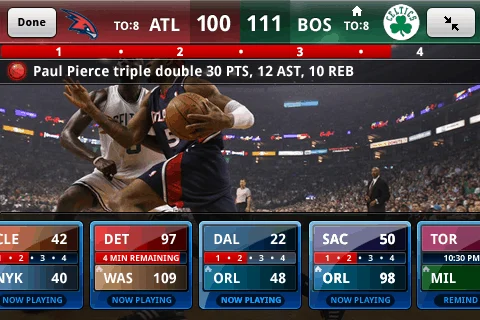 Though the games aren't available for live streaming during a blackout, the games will become available later on. After a game is in the archives of the NBA League Pass system, users can request to view the game on demand. Furthermore, games that are nationally telecast will become available three hours after the game has aired. But I think we can all agree that this is a major pain.
Part of the fun of live sporting events is watching sports history unfold before our very eyes. And there are a lot of ways that media can spoil the ending for us. Newspapers, radio programs, and social media posts can ruin the ending before you get a chance to view the game.
The Solution to Circumventing Blackouts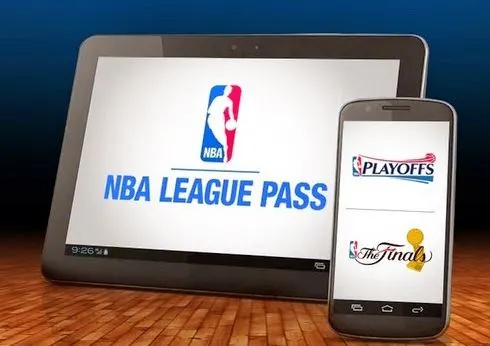 If you just can't wait to see your favorite team play live with NBA League Pass, there is a simple solution. All you need is a VPN provider to spoof your location. In addition, there are some caveats to these solutions that we'll discuss shortly. When you connect to a VPN server, your IP address and your physical location are spoofed to that of the VPN server.
Most VPN service providers are going to have servers spread out across the entire United States, making it easy to connect to a territory where the blackout isn't in effect.
The VPN tunnel will encrypt all of your data, and the VPN server will make all the connection requests to NBA League Pass on behalf of your computer. In this case, the VPN server is really acting as a proxy server designed to bypass geo-restrictions instead of being used as a security mechanism, but it gets the job done.
You will want to be sure to use one of the fastest VPN services that you can find (check out our reviews and speed tests) to ensure smooth streaming.
Also, realize that a VPN tunnel is going to add a little bit of overhead to your Internet connection in the form of encryption overhead as well as latency imposed by the physical distance the data has to travel.
Most VPN services that offer middle-of-the-road speeds will work just fine. However, you may want to take advantage of a service that offers a free trial or a money back guarantee to test out streaming before making a purchase. Lastly, some users have reported that NBA League Pass has become privy to certain IP addresses and blocked them.
In this case, you may want to try another server that is based in either Canada or Mexico as opposed to a domestic US server.
Alternative Solutions and Caveats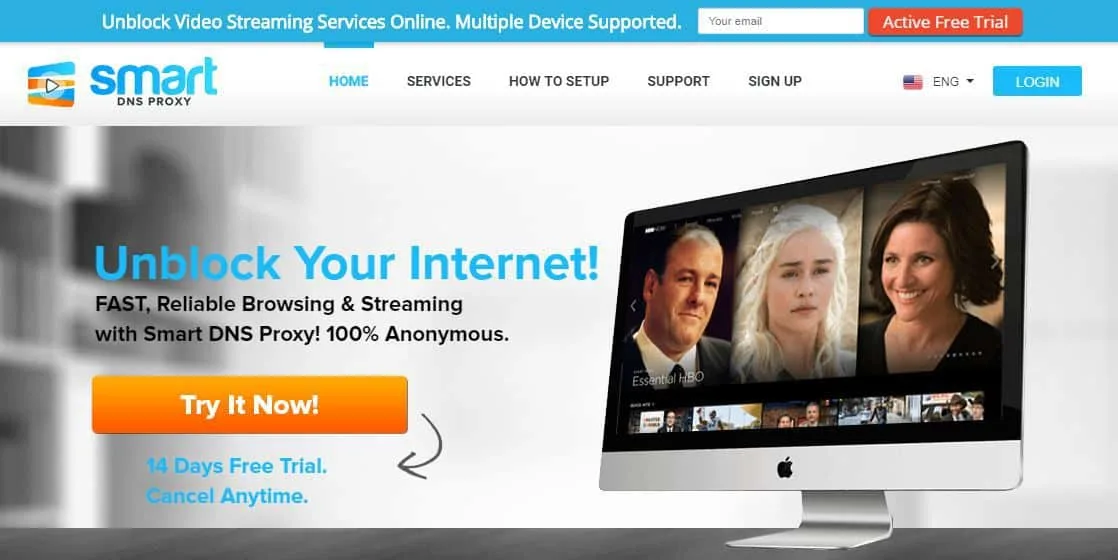 Before we talk about one alternative, SmartDNS, users should be aware of a few caveats. Some users have also reported that VPN and proxy services don't work for some of their mobile devices. This is all dependent on the system that NBA League Pass uses to check a user's location.
And if you remember, one of the factors they use to determine location is the GPS coordinates of mobile devices. There are apps that can mess your GPS coordinates. They may be worth looking into if you still can't stream games from a mobile device using a VPN tunnel.
Moving on, also understand that SmartDNS can be used as an alternative to a VPN service. SmartDNS works in much the same manner as a VPN tunnel for unblocking geo-restricted data. However, SmartDNS doesn't provide encryption or other security mechanisms.
Despite the lack of security, SmartDNS typically doesn't add the same level of overhead as a VPN tunnel does. But beware of using a free proxy server or free SmartDNS service.
If it's a free service, you may not be able to see who is running the server. And if you don't know, don't use it! There are a lot of safer SmartDNS services that cost as much (if not less) than a VPN service. And since it is a paid service, you can trust that you are working with a reliable provider who won't compromise your data and security.
Final Thoughts
VPN tunnels have long been the best solution for unblocking geo-restricted data as well as sporting games that have been blacked out. Whether you're an NFL, MLB, or NBA fan, you can rely on using a VPN tunnel to get access to your favorite games online.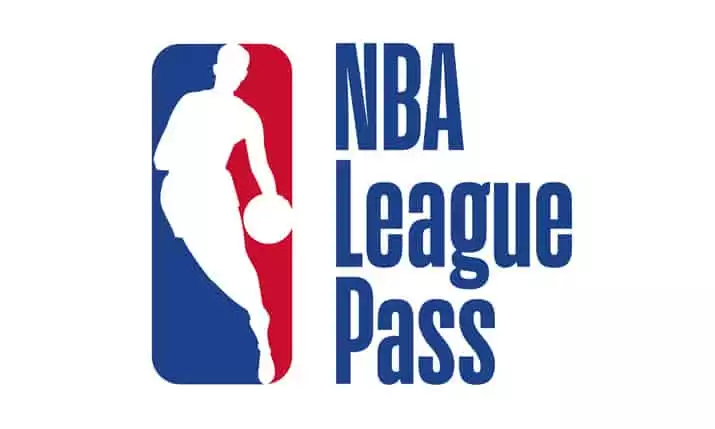 Remember that each league and sport has different rules about their games. As a final thought, I'd highly recommend trying out a service like VyprVPN (which has a free trial) or Express VPN (which has a 30-day money-back guarantee) to test out the VPN connection with your NBA League Pass account.