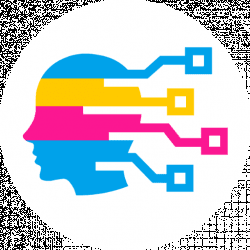 Latest posts by Digital Guyde Team
(see all)
There is more and more VPN service popping up each month making the industry ever more crowded. And it can feel nigh on impossible knowing if you're getting a good deal without first trying out a service. Unfortunately, most VPN services don't have a free trial or free version.
Instead, most make do with a money back guarantee, which does alleviate most of the risk. But it's still a pain dealing with a substandard provider.
Slow speeds, poor customer support, and sky-high prices can cause a lot of headaches. So today we're going to compare two popular providers to help you decide which service is better. We're going to see how well BTGuard stacks up against HideMyAss VPN, and I imagine that BitTorrent users have heard of both services.
HMA VPN has a rather clever and ribald branding strategy that sticks in your head. However, know that HMA VPN was originally started in the UK by a company called Privax. But Privax was recently acquired by the security software producer AVG within the last year.
Also, note that in addition to providing VPN connections, HMA VPN also provides a free HTTP proxy directly on the website. And with servers in over 190 countries, HMA VPN is trying to appeal to the masses.
Conversely, BTGuard seems to have a much narrower focus. Instead of trying to garner mass appeal, BTGuard tries to market itself specifically towards BitTorrent users and offers anonymous proxy services in addition to the VPN tunnel.
And even though BTGuard has its merits, I have to say that I wasn't impressed with the website at all. It looks too old, outdated, and poorly designed. But as they say, don't judge a book by its cover.So let's start looking at these two competitors' advantages and drawbacks, starting with their pricing models.
Price Comparison
Even though BTGuard has reasonable, yet definitely not cheap, pricing, I was disappointed with its payment model for two reasons. First of all, there isn't any form of a free trial or free version of the service.
But that's not what I disliked the least since it isn't really all that common for providers to offer a free trial. What I really didn't like was the fact that there isn't a money back guarantee, either, which struck me as a little odd.
Most VPN providers typically have either a money back guarantee or a free trial, or both. To be fair, the prices aren't all that bad, and its pricing model is in league with more expensive providers like ExpressVPN.
The following outlines BTGuard VPN's pricing model:
Even though the pricing isn't anything too impressive, I was happy to see that this company doesn't engage in automatic billing, with the exception of PayPal payments. All other payment options won't automatically bill you if you forget to cancel your subscription before a new subscription period, which is something…I suppose.
Likewise, HMA VPN doesn't offer a free trial period either. However, if you just need to unblock an HTTP web page, HMA VPN offers a free web proxy service directly on its website. Just copy and paste the URL into HMA's proxy search bar, and you can pull up blocked web pages in seconds.
Additionally, HMA VPN seems a bit more legitimate and credible than BTGuard, because it offers a 30-day money back guarantee. The following outlines HMA VPN's pricing model:
The following outlines HMA VPN's Business subscription options:
We'll dig into the features (or lack thereof) of the business subscriptions later in the features section. But overall, I don't think these two providers are even in the same ballpark with regards to pricing. HMA VPN is clearly the superior option in terms of price. Not only are the HMA subscriptions cheaper, they come with a risk-free money back guarantee!
To tell you the ugly honest truth, I was rather displeased and disappointed with BTGuard VPN's pricing model. But next, let's take a look at each respective VPN provider's features.
BTGuard's Features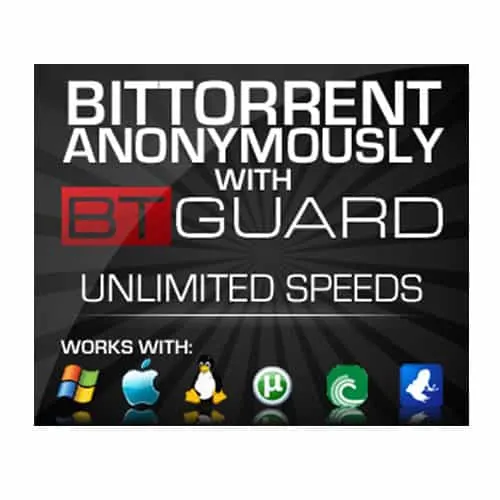 BTGuard didn't have that many exciting features, either, though a few of them were uncommon – let's start with the common features. BTGuard claims that the client is "simple to download and install," which isn't really a feature if you ask me. And as you would expect, BTGuard doesn't log user data, which is expected in the industry.
As far as connection protocols are concerned, this provider only offers OpenVPN and PPTP connections. I'd recommend staying with OpenVPN since PPTP is rather weak. And since you have access to OpenVPN, BTGuard is able to provide AES-256-bit encryption. All of these features are rather mundane and banal, but there was one feature that caught my eye: 10Gbit servers.
The only other provider I've seen make claims about 10Gbit servers is TorGuard, who charges an extra $19.99 per month for premium 10Gbit network access, which is only available in the US. So kudos to BTGuard for offering 10Gbit servers. But that brings us to yet another unfortunate point: the size of the network is extremely small.
While most providers have servers in 25, 50, 100, or even 190+ countries, BTGuard only offers three server locations. The only server locations offered are in Toronto, Amsterdam, and Singapore, which is absolutely awful. To be completely honest and rather blunt, I was not pleased with the features of BTGuard at all.
In summary, the following outline BTGuard's features:
No logs (like every other provider)
10Gbit servers
OpenVPN and PPTP connections
Servers in three countries (which is pitiful)
256-bit encryption
One simultaneous connection (this irked me)
Not a whole lot else…
HMA VPN's Features
I think one of the strongest features is the size of its network of servers. Right Now, HMA VPN has servers in over 190 countries, which is absolutely staggering. I'd like to take moment to put that in perspective. PIA VPN, which is a quality provider, only has servers in 25 countries.
And ExpressVPN, which costs as little as $8.32 per month, hosts servers in 94 countries. In fact, I think HMA runs servers in more countries than any other VPN provider I've ever seen.
So if you need to connect to a small country that is a little more obscure than popular web destinations like the US, UK, Canada, Hong Kong or Singapore, chances are HMA VPN is your best option. But despite having a large network of servers, I was rather disappointed to see that HMA VPN only allows two simultaneous connections per account.
If you want more, you have to sign up for the Business version, which is the exact same service as the personal plan, except that it offers simultaneous connections in increments of 5, 10, and 20 users.
Nevertheless, HMA VPN offers solid security using either PPTP, L2TP, or OpenVPN server connections. OpenVPN/OpenSSL algorithms include 3DES, AES-256, and RC5, giving you a lot of flexibility when negotiating the tunnel with the server.
Plus, the software client comes with some extra features such as a ping test GUI to measure server connectivity metrics, as well as a speed test feature that helps find the fastest server in the country you wish to connect to.
The following summarizes HMA VPN's features:
Acquired by AVG
Servers in 190+ countries
Two simultaneous connections
Speed test settings to find the fastest server
OpenVPN, PPTP, and L2TP
Supports all major operating systems
Free goodies like anonymous email and web proxy
Speed Test
To test out each provider's speeds AVG(R) HMA VPN + Internet Security, For Unlimited Devices, 1-Year Subscription, USB Bundle, I connected to the Singapore location with each provider and ran a speed test, which measured the upload speed, download speed, and latency to the speed test server. And I really have to say, I wasn't too impressed. In case it was a temporal fluke, I actually ran several speed tests, and got more or less the same results each time. The results are as follows.
BTGuard speed test results:
Download speed: 11.72 Mbps
Upload speed: 0.36 Mbps
Speed-test server ping: 41ms
HMA VPN speed test results:
Download speed: 7.34 Mbps
Upload speed: 0.67 Mbps
Speed-test server ping: 69ms
I wasn't too surprised that BTGuard performed the way it did. Actually, it's Singaporean download speed was pretty good, but the upload rate was garbage. A third of a megabit is practically nothing these days, and I wouldn't recommend trying to upload files to the web or a cloud storage provider on such a choked Internet pipe.
As far as downloading data, however, there was no problem, though I expected speeds to be a bit faster with BTGuard's claim of 10Gbit servers
Alternatively, I expected HMA VPN to test better than it did. The upload rate was twice that of BTGuard's, but 0.67 Mbps is still nothing to get excited about. Yet again, the download rate was decent, and I didn't have any trouble pulling data from the Internet, but uploads were very constricted.
The bottom line is that it's really a tossup between these two providers. While HMA VPN had a significantly lower download speed, it had twice the upload bandwidth. And while neither provider is the slowest service I've ever tested, neither are anywhere near the front of the pack.
I'd give each provider a C+ when it comes to speeds, and wouldn't factor these mundane results into my choice regarding which provider to select.
Final Thoughts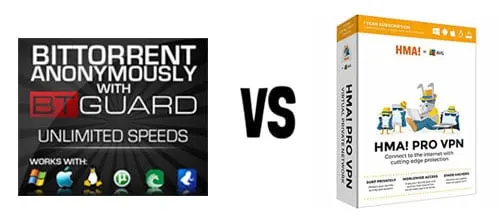 To be completely honest, I don't think this competition is even close. In my opinion, HMA VPN wins hands down. If you're wondering why, the best way I can sum it up is this: HMA VPN is a lot cheaper, and providers a lot more features while still providing a risk-free money back guarantee. Why would you pay more for BTGuard and get less?
I simply wasn't pleased with BTGuard's level of service at all. In fact, the only thing I did like about the service was the claim that all of their servers (all three of them) are 10Gbit.
The website looked horrendous, the payment options were sub-par, you only get one simultaneous connection per account, there was no free trial or money back guarantee, and the service lacked features that have come to be standard in the industry.
If you are considering either of these providers, save yourself a lot of time, energy, money, and headaches by opting for HMA VPN!
Check out our guide on how to find the right VPN for your needs, and which are the best VPNs.