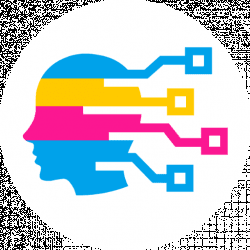 Latest posts by Digital Guyde Team
(see all)
Anyone who had tried to find the best VPN service knows how difficult it is on account of the swarms of competing services. There are tens, if not hundreds, of competing services, and new VPN  providers are cropping up every day like sprouting weeds. I imagine many people are already familiar with the common brand names, such as HideMyAss VPN, ExpressVPN, IPVanish VPN, and others.
But today we're going to take a look at a provider called BlackVPN to see how well it compares with the leading services. I thought it was interesting that the BlackVPN logo on the site includes a raised fist, which is part of the DD-WRT logo. As it turns out, BlackVPN does sell (or resell) does include support guides for people wishing to setup BlackVPN with a VPN capable router.
But before we dig any further into this provider's features, let's start by taking a closer look at its pricing model.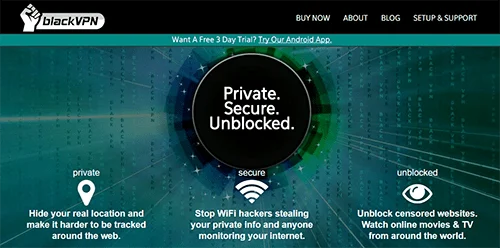 Price
I have to admit that I was a little wary of this provider when I saw its pricing model, payment options, and website. It doesn't follow the same pricing model as most other providers. Though it certainly isn't the most expensive provider that I've ever seen, it only offers a small savings discount for the annual subscription.
But note that the pricing model isn't very granular at all; instead, users only have the choice between a monthly payment plan and an annual subscription.
The prices for the full plans are as follows:
For the sake of comparison, note that ExpressVPN costs $8.32 (For the latest prices and discounts, check here) per month with an annual plan. Expressed in Euros, ExpressVPN costs approximately €7 a month. Sure, there are some more expensive alternative services, but you'd really have to try to find them.
For instance, some ultra-premium services, like TorGuard VPN, offer premium 10Gbit network access in the US for an extra $20.00 (For the latest prices and discounts, check here) a month.
But as far as standard services are concerned, this is a little too expensive for my taste. There are some great features that surpass other providers' features though, as we'll discuss in a later section. But if you're thinking about signing up, I'd recommend avoiding the monthly plan since it's so darn expensive.
However, do note that there is a 14-day money back guarantee to help remove any qualms you might have should you dislike the service.
Also, I found it a little odd that users can pick and choose which regions they want to subscribe to. I don't think I've ever seen that with another competing service. The following lists the cost structure for individual components and regions of BlackVPN:
Privacy VPNs (includes P2P and BitTorrent support) – €5 per month
USA VPNs only – €5 per month
UK VPNs only – €5 per month
There are ways to mix and match the aforementioned components, but I dislike that approach. I think a service should include all of the features in one package, and that such a package shouldn't cost as much as BlackVPN.
Unfortunately, there is no indefinitely free version of the product that's full-featured, though there is a watered down free Android app that lasts for three days. And I must admit that the payment options are adequate, though there aren't as many payment options as other competitors. Subscribers can pay with Bitcoins, PayPal, and credit cards, which should work fine for the majority of users.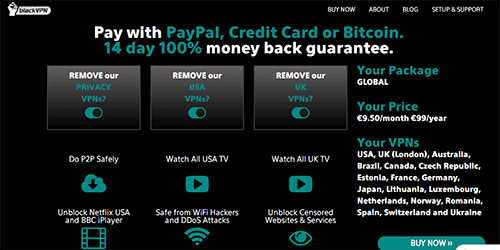 Network Size and Company HQ
Next up, we need to talk about the relative size of BlackVPN's network of servers and where the company is physically based. BlackVPN is based out of Hong Kong, which is good for people who fear coercion by the government in areas like the United States and the UK, where governmental wiretapping and surveillance has previously forced tech companies to forfeit customers' information.
Since BlackVPN is based in Hong Kong, an area with moderate Internet freedom, privacy, and security laws, users can rest assured that their data is safe (even though BlackVPN doesn't log any user activities).
Believe it or not, Reporters Without Borders Ranked Hong Kong 73rd out of 179 countries in terms of freedom of information. That's all well and good, and there's no problem with where the company is based – but I was a little disappointed with the network size and server locations.
The following outlines the complete list of server locations: USA, UK (London), Australia, Brazil, Canada, Czech Republic, Estonia, France, Germany, Japan, Lithuania, Luxembourg, Netherlands, Norway, Romania, Spain, Switzerland, and Ukraine.
As you can see, BlackVPN only hosts servers in 18 different countries. This is fewer global connection options than the average provider, which will typically host servers in 30-50 different countries.
One provider, named HideMyAss VPN, actually hosts servers in over 190 countries. Furthermore, you'll notice that BlackVPN primarily hosts servers in Europe and the US. I was displeased by this, and had wished that it hosted servers in more Asian and South American locations. After all, if the company is based in Hong Kong, why wouldn't it host more servers in that region of the world?
Perhaps I'm being too picky, but I think most other people would agree that more connection options would improve this service a lot. 
Features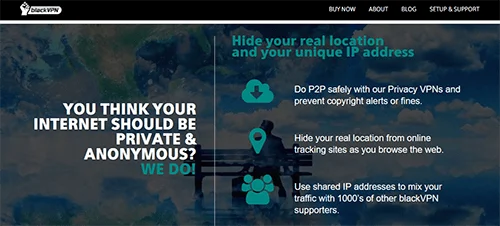 BlackVPN does have a decent set of features, though it isn't the most feature-rich service on the market…not by a long shot. Still, it will protect data with encryption strong enough to prevent hackers, thieves, and governments from stealing and reading your data. And naturally, it has the ability to unblock geo-restricted data through the use of IP address masking.
The masking features – which is inherent to VPN services – will also help ensure that you remain anonymous online and aren't tracked or watched by authorities or third party organizations like ad agencies. Plus, the service is P2P friendly, which means that you'll be able to download data via BitTorrent and other similar file-sharing services with ease.
Other than that, the only other notable feature is safety from DDoS attacks. The service lists some other features which aren't really anything special. For example, note that the following features are found with any other genuine VPN service:
Ability to unblock USA and UK television programs
Ability to unblock Netflix and BBC iPlayer
WiFi security (prevents hackers on the local LAN from stealing data)
Unblock censored websites and services
As far as the ability to unblock USA, UK, Netflix, and BBC iPlayer content, please note that any other service who hosts servers in the USA and UK can do the same. Still, if your only goal is to unblock USA or UK content exclusively, I suppose it's good that you can select specifically which servers you want to be included in the plan.
But do know that you can get a similar service, called PIA VPN, for a mere $3.33 per month (For the latest prices and discounts, check here) that will give you the same capabilities.
Furthermore, I do have to admit that I was thrilled to see that BlackVPN allows up to seven simultaneous connections. I don't know any other average user who could personally find a way to pragmatically use seven simultaneous connections without the help of friends and family, so it's nice knowing that any individual user will be able to secure all their devices.
Additionally, I would like to point out that the service is available on Windows, OSX, Linux, Android, and iOS.
Also, I did want to mention that this probably isn't a great option for users in China due to a lack of advanced security features. For instance, some providers include double encryption and anti-DPI (Deep Packet Inspection) features that make it exponentially more difficult for a firewall to detect and block a VPN connection.
Don't get me wrong, the security and encryption are still so strong that you don't have to worry about it ever being decrypted.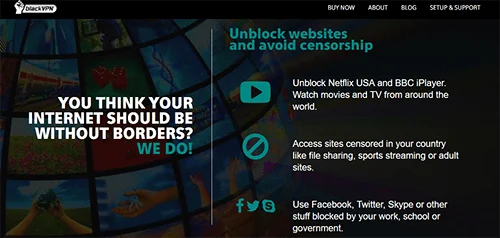 In fact, the AES-256 encryption provided by OpenVPN is so strong that it is still used in many banking and military-grade applications. All in all, however, I wasn't too impressed with the features (with exception to the simultaneous connections), since it doesn't offer anything unique that gives it a competitive advantage over other VPN tunnels.
Final Thoughts
So, is BlackVPN worth its salt? I do have to say that I think it had a few great features and that it offers more simultaneous connections than any other provider I've seen. But it also has a network size that's smaller than the average service.
If it has fewer awesome features and fewer global connection options than the competition, the only way I would be persuaded to sign up for an annual commitment would be if the service was priced at a correspondingly lower cost…but it isn't.
For that reason, I'd recommend that you look into one of the more mainstream services. For instance, ExpressVPN operates servers in over 94 countries, and there are plenty of other cheap services out there too.
For example, PIA VPN only costs $3.33 per month (For the latest prices and discounts, check here) with an annual subscription, offers five simultaneous connections per account, and runs servers in over 25 countries.
While I think that BlackVPN is a decent service, I just don't think it offers enough value. And for that reason, I recommend looking elsewhere.