For computer and mobile phone users, security is one thing at the top of their concerns. If you have been looking for a way to secure your devices, keep out viruses, and making sure hackers don't steal your identity, then you will have come across the security products made by McAfee and Trend Micro.
What are the differences between these two?
McAfee offers a free trial, while Trend Micro doesn't.
McAfee can detect and block known vulnerabilities and zero-day threats, whereas Trend Micro has problems with newer vulnerabilities.
Comparing their most comprehensive packages, McAfee comes out with more affordable pricing. McAfee is 17 percent cheaper than Trend Micro when you count long-term pricing over ten years.
McAfee gives you round-the-clock 24/7 support, while Trend Micro's support team is available only during office hours.
Trend Micro offers more flexible pricing, allowing you to add other products and services, whereas McAfee lets you choose the best protection for you using three tiers.
Continue reading and discover how each of these two top antivirus software works, how much they cost, plus what are the things that you can expect from each. We will then help you choose the best one for you and explain our recommendations.
Trend Micro: What You Need to Know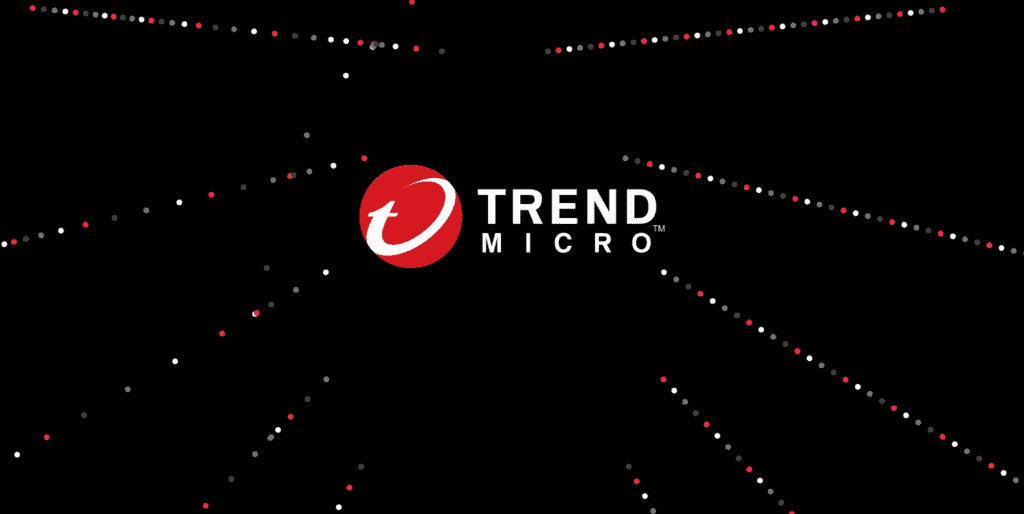 Trend Micro Inc. develops cybersecurity solutions. They've been operating for more than three decades, having opened their doors in 1988.
Safety and Privacy
Trend Micro doesn't have its own firewall, but it has the Firewall Booster feature to keep track of data traffic to keep you safe from botnets and hacking attempts.
There is a hardened browser that can help you make safe payments on your device.
This antivirus also has excellent parental controls that can help you keep your child safe online.
More than these, Trend Micro also offers encryption for your files, while the Secure Erase feature can wipe out your hard drive completely.
Interface
Trend Micro tends to catch your attention with a huge SCAN button taking up much of its main interface.
The top part has four different sections that allow you to access the parental controls, data-related features, and privacy settings. The Device section will give you access to the security settings, PC Health Checkup, and mute mode.
You can also schedule when the program will scan your system or have it pick the best time.
Support
Trend Micro's support team is available from Mondays to Fridays from 9 a.m. to 5 p.m. PST. You may also reach them via online chat or e-mail.
Products and Pricing
Trend Micro has several products and tiers that you can get. To wit:
| | | | |
| --- | --- | --- | --- |
| | Price | No. of Devices Covered | Works on Windows, Mac, Android, iOS |
| Premium Security Suite | $69.95 | 10 | Yes |
| Maximum Security | $39.95 | 5 | Yes |
| Internet Security | $39.95 | 3 | Windows |
| Antivirus + Security | $29.95 | 1 | Windows |
| Antivirus for Mac | $29.95 | 1 | Mac |
| Wi-Fi Protection | $29.95 | 1 | Yes |
| Password Manager | $14.95 | Not Stated | Yes |
Aside from these, Trend Micro also offers:
Mobile Security for Android and iOS
Home Network Security for Smart Homes running Windows
Cleaner One Pro allows you to reclaim storage space on your Mac or Windows computer
Trend Micro also offers several related services such as:
Premium installation, where their experts install the software for you
PC Security Health Check, which allows you to optimize and clean up your system
Virus and spyware removal
PC Tune-up
McAfee: Everything You Need to Know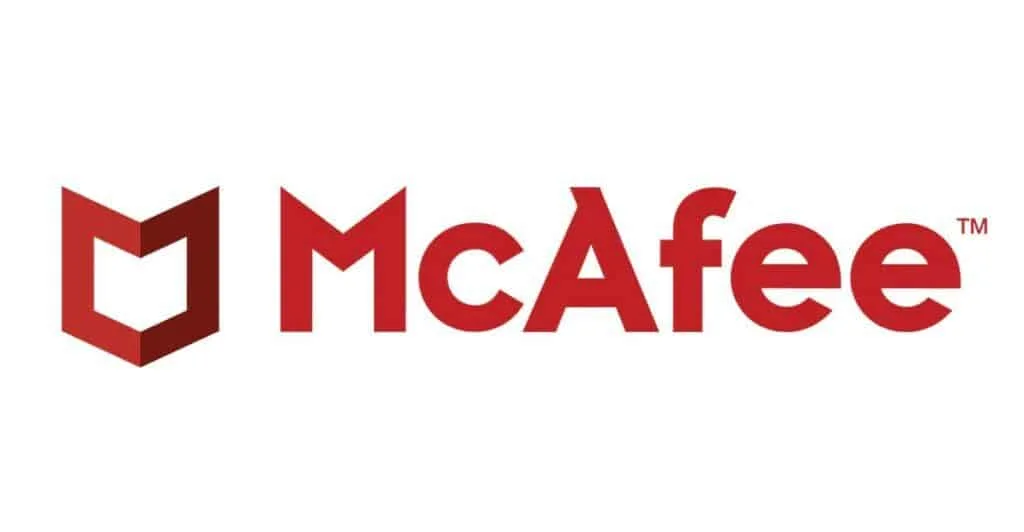 McAfee is probably one of the first antivirus companies: it was founded in 1987. Today, their antivirus programs are used by:
Eight out of 10 Fortune 100 companies
Around 87 percent of the world's biggest banks
Slightly more than half of the 50 most prominent retailers in the world
Products and Pricing
Unlike Trend Micro, McAfee makes it easier for you to choose the appropriate product for your needs. The company only offers three tiers:
Single Device
Multiple Devices
Family Coverage
McAfee's offerings are not limited to its antivirus software. It also includes accessing virtual private networks, which enable you to keep your identity safe while you're online. You also get encrypted storage, home network security, and performance tuning services. Their secure web browsing technology also protects you.
McAfee also makes security easier for you with their password manager and the McAfee Shredder feature. And if you get stumped, you can rely on their team of experts to help you out, even over online channels.
You get all of these with McAfee's lowest-tier plan. add $5, and you can also get the McAfee Gamer Security and keep yourself safe from getting your identity stolen.
Lastly, if you need parental controls, you can avail of the Family Coverage plan and access this very nifty feature.
To help you decide on which tier is best for you, here's a side-by-side comparison of what each plan includes. Take note, however, that McAfee gives you more discounts if you opt for a two-year protection plan. This option is only available for the Multiple Devices and Family Coverage tiers. If you choose the Single Device plan, you can only pay for it every year.
| | | | |
| --- | --- | --- | --- |
| What | Single Device | Multiple Devices | Family Coverage |
| Price | $34.99 | $39.99 | $44.99 |
| Number of Devices Covered | 1 | 5 | 10 |
| Antivirus | Yes | Yes | Yes |
| VPN Licenses | 1 | 5 | 5 |
| Encrypted Storage | Yes | Yes | Yes |
| Expert support | Yes | Yes | Yes |
| Home Network Security | Yes | Yes | Yes |
| McAfee Shredder | Yes | Yes | Yes |
| Password Manager | Yes | Yes | Yes |
| Performance Tuning | Yes | Yes | Yes |
| Safe Web Browsing | Yes | Yes | Yes |
| ID Theft Protection | No | Yes | Yes |
| McAfee Gamer Security | No | Yes | Yes |
| Multi-Device | No | Yes | Yes |
| Parental Controls | No | No | Yes |
Security and Privacy
McAfee makes it easier for you to make sure that you keep your identity safe while online. It puts together all the privacy and security features it has, such as the file shredder, tracker remover, data shredder, and password manager in the identity tab.
McAfee allows you to ensure that your device doesn't have security flaws such as outdated software, weak or easy to guess passwords and even system software with security holes. You can also be safe from phishing.
You also have access to a two-way firewall. Other features you should know about include:
Home Network Management, which gives you more visibility into your Wi-Fi network
App Boost helps your programs become speedier.
Web Boost will block any downloads that you don't want
Internet Security helps stop phishing and spamming
LiveSafe encrypts your files
True Key manages all of your passwords
Safe Family is a parental control feature that filters access to websites, depending on the user's profile.
Interface
The 2021 version of McAfee has a new interface that helps you quickly find what you need. You can access features according to your needs, with three tabs on the main interface:
PC: Tools like firewall, app boost, and secure apps
Web: Web boost, browser security, VPN, and tracker remover
Identity: File shredder, file encryption, password manager.
Support
If you get stuck, you can rely on the company's customer support for help. You can chat with them, round the clock, and even call them via phone. They also have Twitter and Facebook customer care representatives on standby.
The company also has a lengthy and comprehensive knowledge base.
McAfee vs Trend Micro: How They Perform
While end-users might find it difficult to gauge which antivirus program works well for their needs, there are independent tests that can give you an idea of which one works better:
AV-Comparatives
AV-Test.org
SE Labs
What do these testing organizations say about these two antivirus companies?
AV-Comparatives
According to AV-Comparatives, McAfee blocks 99.4 percent of the threats tested from February to March 2021. Out of 354 test cases, it only had five false positives.
Trend Micro, on the other hand, was able to block all of the threats. However, there were a higher number of false positives at 14.
| | | |
| --- | --- | --- |
| | McAfee | Trend Micro |
| Blocked Threats | 99.4% | 99.4% |
| False Positives | 5 | 14 |
The thing with false positives is that legitimate software and applications are blocked by your antivirus, rendering it useless. Instead of being able to run a program, your antivirus will stop you from doing it.
Worst case scenario is that your antivirus will quarantine a file that is essential to running your computer, and this might lead to severe consequences.
AV-Test
For April 2021, AV-Test conducted several tests on both McAfee and Trend Micro. They found that McAfee could detect and block all the most prevalent and widespread threats out there and had a perfect record in securing new vulnerabilities.
On the other hand, Trend Micro did similarly well in blocking all known threats but had a bit of a problem with zero-day vulnerabilities. AV-Test also tested for how much each antivirus software slowed down a machine. It found that Trend Micro generally uses up more resources than McAfee, which results in a marked slowdown in your computer's performance.
| | | |
| --- | --- | --- |
| Test | McAfee | Trend Micro |
| Blocked Zero-Day Vulnerabilities | 100% | 99.35% |
| Widespread threats | 100% | 100% |
| Performance slowdown | | |
| Popular websites | 8% | 28% |
| Frequently used applications | 1% | 0% |
| Launching software | 7% | 13% |
| Installation | 30% | 6% |
| Copying of files | 2% | 2% |
SE Labs
With SE Labs, tests showed that McAfee was able to:
Block all threats
Allow all legitimate software
On the other hand, Trend Micro failed to block four percent of the threats successfully. It had 92 percent protection accuracy and allowed two attacks to compromise the system. It also blocked legitimate software four percent of the time.
| | | |
| --- | --- | --- |
| | MacAfee | Trend Micro |
| Protection Accuracy Rating | 100% | 92% |
| Legitimate Accuracy Rating | 100% | 96% |
Comparing Trend Micro and McAfee
Apart from these tests, what other differences are there between McAfee and Trend Micro?
Pricing
With McAfee, you can protect a device for as low as $0.29 per month, while Trend Micro's best deal will require you to spend $0.58 per device per month. These figures are for the first two years when the discounted pricing is still in effect.
Over time, however, the savings you get from McAfee is more pronounced, where you only spend $0.85 per device per month if you've been using McAfee for ten years. Contrast that to $1.03 per device per month for Trend Micro.
Level of Protection
McAfee gives you the peace of mind that you're being protected from most threats that most families and individuals face when they're online or using a computer.
Trend Micro's offers can be pretty confusing, with additional services and protection being offered as separate packages.
Comparing Trend Micro's Premium Security Suite and McAfee's Family Coverage tiers, Trend Micro doesn't offer encrypted storage and gaming protection. That makes McAfee a more comprehensive choice with a more affordable price tag than when compared to McAfee.
| | | |
| --- | --- | --- |
| Protection | McAfee | Trend Micro |
| Antivirus | Yes | Yes |
| VPN Licenses | Yes | Yes |
| Encrypted Storage | Yes | No |
| Expert support | Yes | Yes |
| Home Network Security | Yes | No |
| Permanent File Deletion | Yes | Yes |
| Password Manager | Yes | Yes |
| Performance Tuning | Yes | Yes |
| Safe Web Browsing | Yes | Yes |
| ID Theft Protection | Yes | Yes |
| Gaming Security | Yes | No |
| Multi-Device | Yes | Yes |
| Safe browsing for Kids | Yes | Yes |
Detection, Blocking, and Performance
As you can see, three different testing organizations have rated McAfee higher than Trend Micro. From their tests, it's easy to see that McAfee detected both zero-day and widespread vulnerabilities, while Trend Micro would falter in some instances.
Trend Micro also tends to slow your computer down more than McAfee.
Trend Micro vs McAfee: Which One Should You Buy?
Before recommending one of these as your go-to antivirus, let's first look at what each one brings to the table:
The Bottom Line on Trend Micro
Trend Micro has good antivirus protection with some more features that customers will see only in high-end software suites. However, it does take up many of your computer's resources and can slow it down significantly.
Pros
Dark web scans
Hardened browser for online shopping sites
Cons
False positives
No webcam protection
The system slows down when it runs
The Lowdown on McAfee
McAfee does an excellent job of keeping you secure online and protected from malware and viruses. Not only that, but they also give you reasonable pricing, especially if you consider that each license can protect up to 10 devices.
You'd have everything you need without having to pay much. However, some features are missing here, such as not having any protection for webcam hijacking. You also cannot use McAfee to make your browser extra secure if you're on an online shopping site.
Pros
Affordable
All plans have unlimited VPN and identity protection
Excellent and intuitive interfaces
Cons
No hardened browsers or webcam security features
Which One Is Best For You?
McAfee and Trend Micro are two of the best antivirus and security suites out there, and you can probably go with either one without compromising your devices, systems, and computers. They work as they should.
However, it's the little things that set them apart:
McAfee offers a more comprehensive security and antivirus solution at a more affordable price range.
McAfee works better at blocking both zero-day vulnerabilities and known threats.
McAfee doesn't slow your system down as much as Trend Micro does.
It is for these reasons that we recommend McAfee over Trend Micro for your security and antivirus needs
Conclusion
When it comes to antivirus systems, you cannot go wrong with either Trend Micro or McAfee. But McAfee works better, protects you more, and is cheaper than Trend Micro.