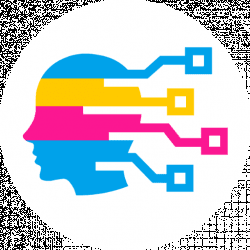 Latest posts by Digital Guyde Team
(see all)
If you're a music junkie, chances are that you have already heard about Spotify and Pandora. These two services give us unprecedented access to streaming digital music. But both of these services suffer from the same Achilles' Heel: they impose some harsh geo-restrictions.
But just what is a geo-restriction? Essentially, it's the mechanism that companies and streaming content providers use to make sure that they're content is only available in select geographic regions.
The leading reasons why companies impose these restrictions are largely based around licensing, copyright, and trade agreements that bar them from making their content available across the globe.
This can be a real annoyance if you are traveling or reside in a country that hasn't been permitted access to their services. Fortunately, there's good news: all you need to do to access these services is to mask your true IP address by using a VPN tunnel. You see, each streaming content service examines the incoming connection's IP address before making a decision to permit or deny the connections.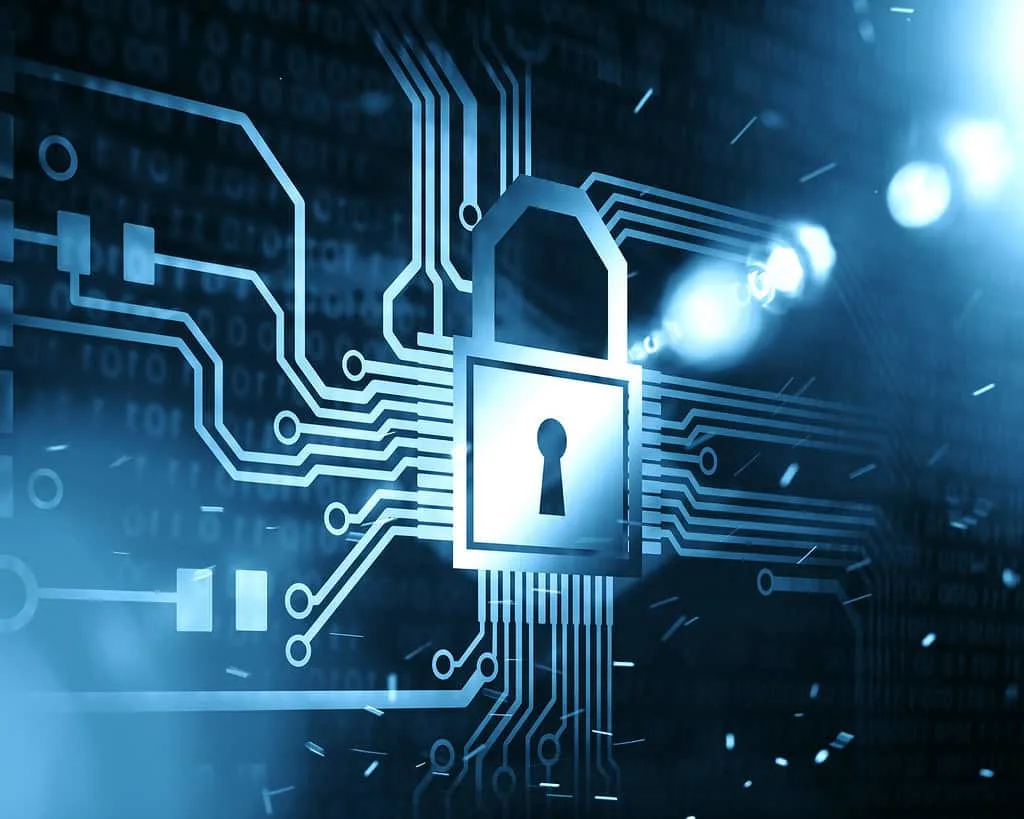 And since the IP addressing structure assigns IP addresses in a geographic context, a website or server can infer which country the connection originated from. For example, if you tried to connect to a Spotify or Pandora server from a French IP address, they would block the incoming connection.
Be that as it may, when a user fires up their VPN tunnel, their true IP address changes. Because VPN servers act in a similar manner to proxy servers, they can mask the user's IP address with a temporary address. If you want to access servers based in the United States, all you need to do is connect to a VPN server hosted in the US.
To the streaming content provider (e.g. Pandora or Spotify), it looks like the connection request originated from the VPN server instead of your local computer.
In doing so, it is relatively easy to fool and hoodwink these streaming content providers into allowing access to their service – even if you reside in a country that hasn't been permitted access. And because the best VPN service providers have strict no-logging policies, you can do so completely anonymously.
Caveats and Considerations
It's not all sunshine and rainbows, though. There are a few caveats to consider before selecting a VPN service with the intent of accessing content that has been geo-restricted.
The honest truth is that some streaming content services have made efforts to prevent people from circumventing restrictions by blocking IP addresses from known VPN services. Though this may sound pretty bleak, it isn't as bad as you might think.
It is nearly impossible for any streaming content service to block each and every IP address used by VPN servers for several reasons. First of all, VPN services have tens, sometimes hundreds, of thousands of IP addresses.
And they aren't in the same address block, either, making it nigh on impossible to lock down every last IP address. This problem is only compounded when you consider that there a tens of VPN service providers, too.
If that weren't enough, also note that this is really a game of cat and mouse. VPN networks are very dynamic in nature, and services are constantly expanding their network, bringing new servers online, and adding IP addresses to their services.
Services like Pandora and Spotify simply can't hope to keep up will all of the address churn, thereby making it impossible to block every address.
So, what's the bottom line, you ask? I'd like to point out that you have no way of knowing if a giver server will successfully unlock the site you wish to access without actually trying it out for yourself. This isn't as risky as it sounds, either. Because many of the leading providers offer free trials, you'll have a chance to test the waters before you lock in and make a commitment to a subscription.
Furthermore, many of the providers that lack a free trial do offer, at the very least, a money back guarantee. It may feel like a hassle to contact the company and get your money back, but it is a viable way to ensure that you don't pay for a service that fails to meet your expectations.
With that said, let's go ahead and take a closer look at the best VPNs for Spotify and Pandora.
ExpressVPN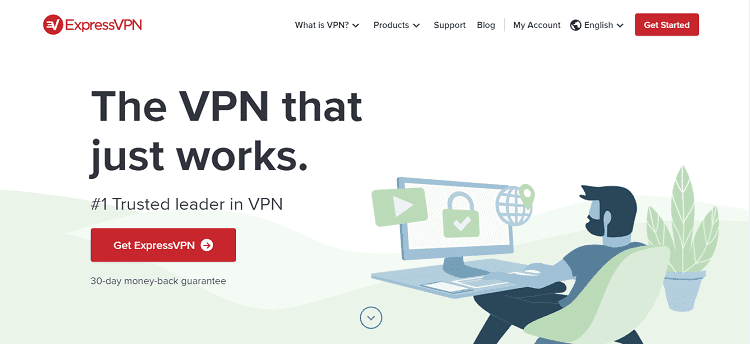 ExpressVPN is naturally our first pick for users who want to unlock content hosted by Spotify or Pandora. They performed extremely well in our speed test, and they are a US based firm with plenty of capacity in the United States.
Some people are paranoid of US based companies because of the NSA – but most would agree that streaming music isn't something that demands privacy. That said, they do have a no-logging policy, and they have servers in 78 countries around the world.
ExpressVPN also gives users ample time to decide whether or not they like their service with a risk-free 30-day money back guarantee (though there isn't a free trial). 24/7 customer support comes standard, and they post a lot of guides on their knowledgebase.
Despite the attractive nature of their well-rounded, fast, and reliable service, there are a few drawbacks. They only allow simultaneous connections between one handheld device and one computer. Furthermore, they do cost more than most other providers on the market.
Private Internet Access VPN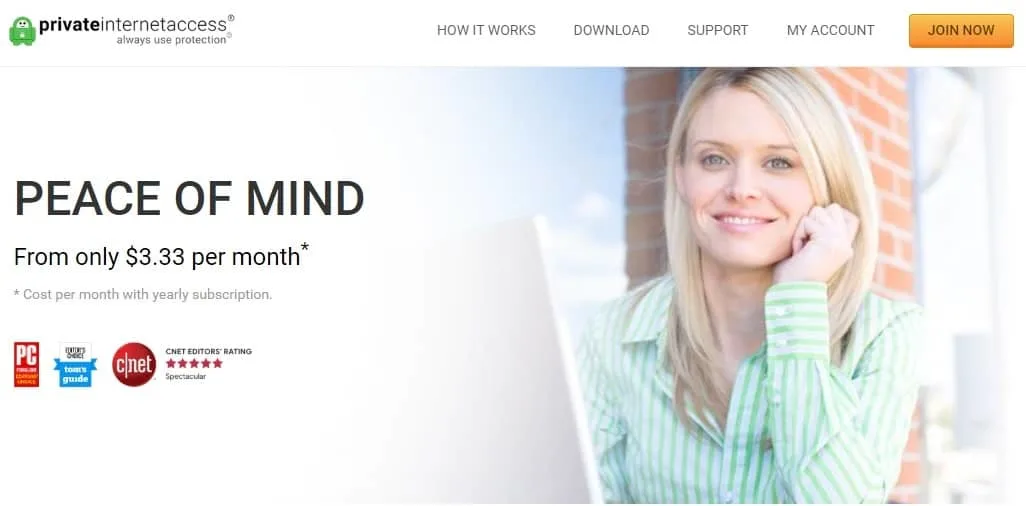 PIA VPN is our second pick for unblocking Spotify and Pandora content. The reason for this is that they have immense server capacity, making it many times harder for a content service to block all of their IP addresses. Right now they operate about 3,100 VPN servers in 24 countries, meaning that they have extremely concentrated capacity within the US.
Plus, they allow 5 simultaneous connections per account, giving you the freedom to stream music to all of your devices including smartphones, tablets, and your personal computer. While they don't have a free trial, users don't need it because they offer a 7-day money back guarantee.
They're also very low-risk because they are one of the cheapest services available. In fact, an annual subscription makes the monthly rate of their service only $3.33. Even though they are so inexpensive, they still have all of the standard features like 24/7 customer support and unlimited bandwidth.
Their software client even has a DNS leak protection mechanism, and they allow P2P traffic on their servers – making them a great option for Bit Torrent users as well.
VyprVPN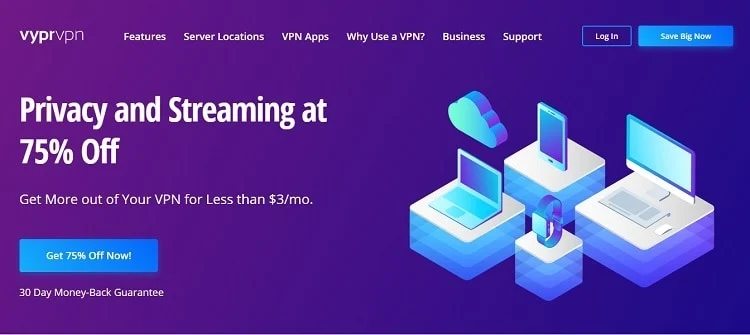 VyprVPN also deserves an honorable mention, and their servers are more than fast enough to streaming music. They also have the advantage of being based outside the US. Their parent company, Golden Frog, is actually based out of Switzerland.
They aren't as inexpensive as PIA, though, and they have a tiered service model. I would caution users to avoid the basic plan since it only allows PPTP connections and a single device. The pro package, however, allows stronger security protocols and 2 simultaneous connections per account.
But one of their real advantages is a free trial, so users can see just how well streaming audio works through their VPN tunnel. Other notable security features include NAT firewalls, a VPN kill-switch, and DNS leak protection.
They too allow P2P traffic, and with their extra security features, they are a great alternative for users who also want to secure their Bit Torrent downloads. The pro version of their service is reasonably priced, too, only costing $6.25 per month.
PureVPN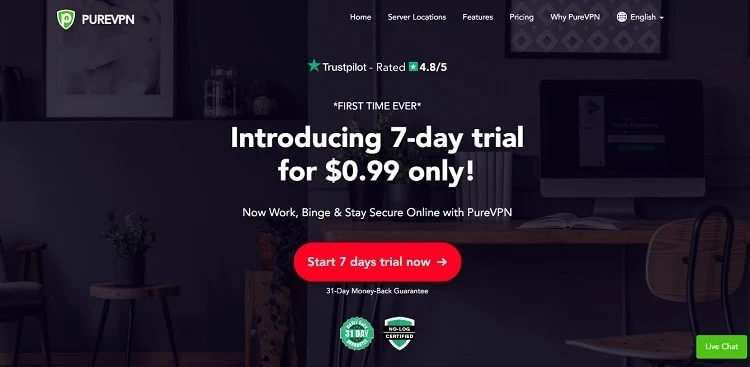 PureVPN is the fourth best option for several reasons. The main reasons are that they have US based services to access Pandora and Spotify as well as their pricing model. A 1-year subscription makes the monthly cost only $4.16. They don't offer a free trial, but they do have a 7-day money back guarantee like PIA VPN.
For users who have additional needs past accessing streaming audio, PureVPN outshines other services with their global network consisting of 500+ servers in 181 locations spread out across 140 countries (more locations than just about any other provider).
Though a speed test showed that they weren't the fastest provider on the market, they can easily support streaming audio without any annoying buffering issues.
TorGuard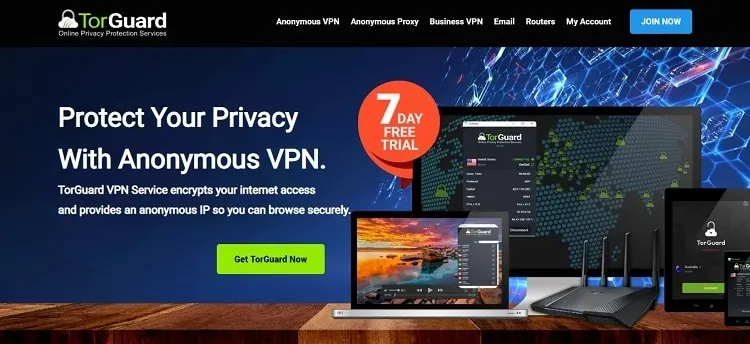 TorGuard VPN is also a great alternative for streaming music junkies. Though they only have servers in 42 countries, they have more capacity than other providers with exception to PIA VPN. Right now they have some 1,200 servers, but we expect this number to grow as they expand their network.
Their software is supported on all the major operating system platforms, they allow 5 simultaneous connections per account, and they use the strongest security protocols like AES-256 and OpenVPN. As you would expect, they also have a 99.9% uptime guarantee and 24/7 customer support.
Furthermore, they are based in Panama, meaning that users won't have to worry about interference from the NSA (they don't log user data, either). And at $5.00 a month, they are extremely affordable.
Final Thoughts
Nothing is more irritating than finding out you don't have access to common sources of content like Spotify and ]Pandora. Geo-restrictions can be a real pain, but by using a VPN tunnel, users can easily circumvent these restrictions. Sometimes streaming content services will block IP addresses known to be associated with a VPN service, but they can't ever hope to block each and every address.
I would recommend users take advantage of the free trials and money back guarantees to test out a VPN service first. It's fairly rare, but in the event that your VPN's IP address is blocked, simply try reconnecting to another US based server.
Check out our guide on how to find the right VPN for your needs, and which are the best VPNs.