Latest posts by James Gibson
(see all)
Recently, the idea of total security and freedom while scrolling the internet has been a concern for many people. Now, in 2022, people are just so much more aware of the dangers out there when harmlessly jumping between their favorite social media and streaming websites. All of this, combined with the advent of region-controlled content by companies such as Netflix, has created a new demand for services that give you both freedom of movement and a little added security. 
Therefore, in response to this new market, companies providing VPNs have started popping up at a rate that makes keeping track of them a full-time job. Lucky for you, though, I weirdly find this side of internet exploration very interesting, and I have, therefore, taken it upon myself to keep a watch over the best of the best VPN services that have popped up over the years, essentially just to see which one I should currently be using. 
After years of testing out the newest and best VPNs, I have found two providers that I would put at the top of the pile, head and shoulders above the rest, NordVPN and Surfshark. These two VPN providers are considered, by the entire internet at this point, to be the best two in the game right now. However, many internet commentators and critics have differing views over which VPN provider is better when all things are considered.
Therefore, in the interest of settling this debate permanently and helping you choose the right VPN for you, I am going to take you through the world of VPNs, pitting the two top dogs in the space against one another in a final battle for supremacy. 
So, with all this being said, let's take a look at the world of VPNs and get a little background knowledge settled first before getting into the nitty-gritty of our article. 
Bottom Line Up Front
NordVPN and Surfshark are the current market leaders in the world of VPNs. While I certainly prefer NordVPN and use it myself, Surshark still has plenty of unique and interesting features/quirks that make it a totally valid choice for many users.
Main Differences Between NordVPN and Surfshark
NordVPN currently uses over 5500 servers globally, situated in 59 countries. Surfshark, on the other hand, has more than 3200 servers spread across 99 countries.

The cheapest one can expect to get a NordVPN subscription for is $2.99/month, while Surfshark will only cost you $2.30/month.

Surfshark does not limit the number of devices that can simultaneously connect through their servers; however, with NordVPN, you are limited to 6 unique connections.

If you use NordVPN, your information is protected through the WireGaurd VPN protocol, working in conjunction with NOrdLynx, a system designed for WireGaurd by NordVPN. Surshark, on the other hand, uses no proprietary software, using standard OpenVPN software to protect your information. 

NordVPN is based in Panama, while Surfshark is based in The Netherlands.
Things to Consider When Picking A VPN
One of the hardest things to do in a saturated market is to pick the best possible option for you. The same is true in every sector of life, but the issue is getting worse in the VPN space, with more and more providers popping up every day with competitive features and price points. Therefore to cut out the noise, here are some of the things you should consider when looking for a VPN to suit your needs.
Does your VPN offer a kill switch security function?
A kill switch is a security protocol that ensures that if the VPN service you are using somehow crashes, your actual IP is never leaked to the website you are viewing at that time. While most VPN services have this protocol built in, some do not, so keep an eye out for this function.
How many devices does the VPN allow to use their network at once?
As mentioned previously, some VPNs, such as NordVPN, limit concurrent service usage to a pre-set number, while other VPNs allow an unlimited amount of concurrent use. Therefore, when considering your VPN subscription, think about how many devices you may have running at any given time and choose accordingly.
News, Reviews, and Advertising
One of the things you will probably have already noticed about big VPN sites is that they love to advertise on platforms such as YouTube, routinely sponsoring channels and paying for shoutouts in segments of their videos. Therefore, when looking to try out a VPN, take a look at the internet personalities they associate themselves with. It is a good rule of thumb to consider who a company is willing to work with and infer trustworthiness from there.
You should also check out some reviews of each VPN you are considering and do a quick news dive into the company. For example, a couple of VPN companies have recently been exposed for working with the FBI, sharing files that they originally promised to be non-recorded. Therefore, if security is your top priority, ensure your VPN isn't on that exposed list. 
Key Features of NordVPN and Surfshark
NordVPN

Key Features
Users can have up to six devices running through the service at any one time. 

This VPN is considered to be the fastest VPN service on the market, boasting a 539 Mbit/s download rate and a 468 Mbit/s upload rate.

Built-in kill switch security protocol.

Offers 24/7 live chat support.

No logs policy as standard. 
Pricing
When taking out any subscription service, one of the key things on anyone's mind is the price and contract length. While NordVPN is not alone in this practice, they are one of the big proponents of locking its customers into long-term rolling contracts, auto-renewing when no action is taken on the part of the subscriber. 
In other words, you can take out a NordVPN subscription on a month-to-month basis. However, the price difference between this and yearly subscription options is night and day. 

As you can see here, the monthly cost of NordVPN differs greatly between subscription plans. In my opinion, $11.99 per month is too much money for any VPN service. Therefore, I would opt for the one-year or two-year plan in this situation. However, to do this, you must pay for the entire subscription duration upfront. 
This results in NordVPN costing the user between $60 and $80 upfront, depending on the plan you choose and the subscription duration. However, you can often get price reductions and special offers for NordVPN, so if you do some searching, you may be able to get this price down ever so slightly. 
Notable Functions
The NordVPN subscription you choose is highly flexible to your needs. Depending on the number of services you require, you can choose the right plan. However, in the interest of exploring everything NordVPN can offer, let's take a look at all the functions you can get by choosing the Complete package. 
With the Complete package, you can expect all the standard functions, such as tracker and ad blocker software, that will ensure you will not be cross-checked across multiple websites. However, you will also gain access to NordVPNs cross-platform password manager, something that is akin to googles password manager software or Apple's Keychain service. This function works by logging and securely holding your login details for any and all sites you authorize for recording from any device currently using the NordVPN service.
Next, one of the biggest features made available to Complete package subscribers is the 1TB encrypted cloud storage allowance. This service works like any of the other popular cloud storage services, such as Google Drive and Dropbox; however, NordVPN also ensures that your data is fully encrypted and protected while stored on their cloud servers. 
Lastly, as a Complete package subscriber, you gain access to NordVPN's continual Data Breach Scanner software. This piece of software continually scans the internet for your data, ensuring that if any of your important or sensitive data is somehow out there on the big bad web, you are immediately notified, saving you and your accounts from hacks.
Streaming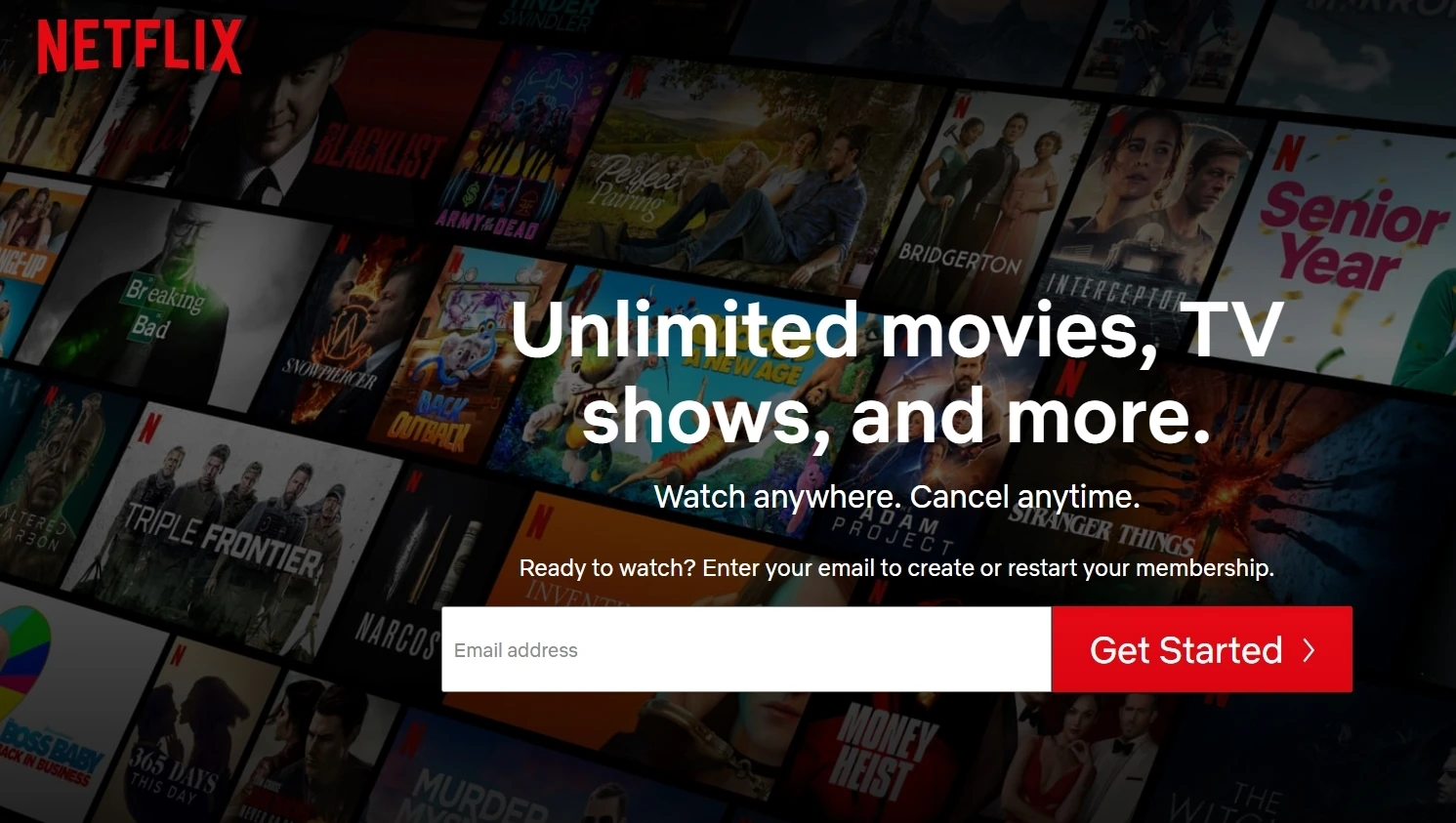 One of the main reasons people subscribe to a VPN service is to get access to streaming content from across the globe. Most of us get our entertainment from services such as Netflix and other similar platforms; therefore, when we find that our favorite show is available in another country to ours, it can be quite annoying. NordVPN ensures you will not run into this issue, unblocking geo-restricted content for the user on all the big streaming sites. Including:
Netflix
Disney +
HBO Max
BBC iPlayer
DAZN
Amazon Prime
Hulu
Torrenting
Another reason that people get a VPN subscription is for torrenting. NordVPN allows the customer access to dedicated P2P servers with optimized speeds for downloading. Unlike Surfshark, you will not notice any speed differences during this process.
However, NordVPN is slightly more restrictive for security reasons, automatically switching you back to a P2P server when unwanted traffic is detected.
Company Background and Transparency
NordVPN was founded and launched in 2012 by lifelong friends who had spent their formative years traveling the globe. Throughout their travels, they came across a world that was more connected than ever before but still faced numerous threats in terms of censorship, surveillance, and other invasions of privacy. Therefore, the two friends decided to create NordVPN to help protect everyone who loves using the internet.
As the company is called NordVPN, the founders ensure that the company holds to key Nordic ideals of trust, integrity, and innovation. They do this via a 100% transparency model, frequently bringing in outside professionals to audit their systems, ensuring they flag any internal weaknesses and strong points that can be dealt with accordingly.
What Do They Do With Your Data?

As mentioned above, NordVPN is a company that prides itself on trust and innovation. Therefore, NordVPN ensures a strict No-logging policy across every one of their customer accounts, making sure no customer data is ever stored on one of their servers after a quick browse on the web.
What Encryption Software Is Used to Protect Your Data?
NordVPN ensures your data and your activities online are fully protected and encrypted via an AES-256-GCM encryption algorithm with a 4096-bit DH key.
If you are particularly concerned about protecting your sensitive data, NordVPN also offers a double encryption service on their premium accounts, allowing customers to double down on the encryption protocols running across all their internet activities.
Customer Service

Anyone who has ever read a review on NordVPN will know that the service is well known for its excellent customer service, offering more ways of round-the-clock access than any other VPN provider currently on the market.
If you are having an issue with your VPN or subscription, NordVPN can be contacted via email, 24hr live web chat, and an online help center.
Main Reasons to Get a NordVPN Subscription
NordVPN has managed to set itself apart from all other VPN services in multiple aspects of its business model. However, if you value quick and efficient internet exploring with excellent security features and customer service, then NordVPN is the VPN for you. 
Pros:
NordVPN is the fastest VPN currently on the market, beating its competitors in speeds across almost every region. 

Great value for money when you find the right package for you.

24/7 customer support. 

Kill switch security protocol.

Double server pass-through settings.
Cons:
You cannot use NordVPN as standard on Linux operating systems.

Only available in 59 countries, less than many VPN services on the market today. 

To get access to all the features, your VPN is capable of, you will need to pay more per month.
Surfshark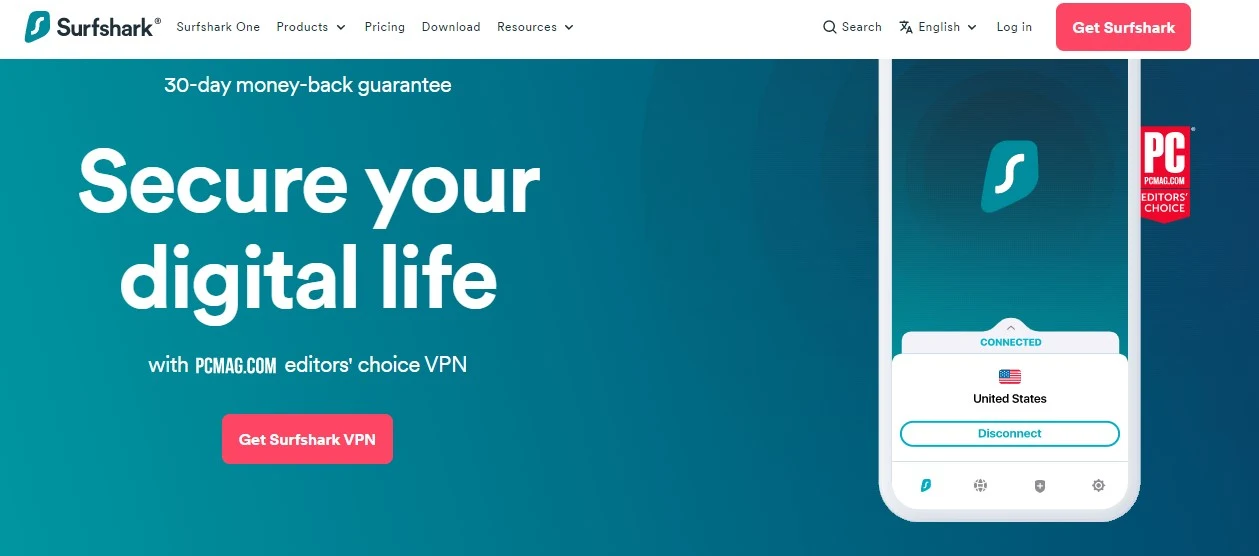 Key Features
Users have support for an unlimited amount of devices concurrently using the VPN service.

Surfshark currently has 532 Mbit/s download and 472 Mbit/s upload speeds in the US.

Surfshark has over 3200 servers across 99 countries.

The company keeps a strict No Logs policy, which an independent audit found to be true.

Surfshark uses WireGaurd and OpenVPN security protocols.
Pricing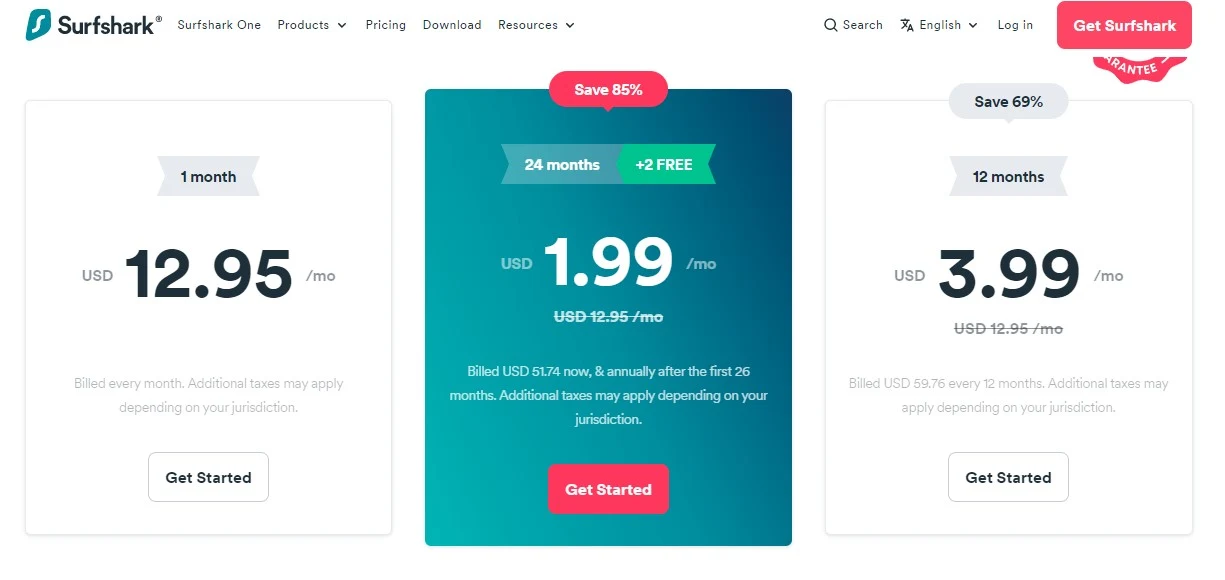 As with NordVPN, the first thing you will consider when taking out a Surfshark VPN subscription is the cost, how much the service will hurt your bank account, and whether or not that pain is worth it.
Compared to NordVPN, Surfshark is relatively new in the VPN space. Therefore, they are very keen to bring in new customers with exciting and seemingly too-good-to-be-true deals. In fact, when you first load up their website, you are great with this offer: 
As you might imagine, the deal you will end up getting is nowhere near as cheap as this home screen would suggest; however, you will come out with a price that is certainly competitive with NordVPN. Check out this comparison table below for a breakdown of their pricing. 
As you can see, Surfshark continually beats NordVPN on price when you opt for the one-two-year subscription model. These, to be honest, are the only prices you should be considering because anything above $6 a month for a VPN is daylight robbery. 
When all is said and done, you can expect to pay anywhere between $50-$65 for a Surfshark subscription for your first year or two. However, after this initial subscription period concludes, you lose all of your sign-on bonuses, and the price will jump slightly. In the end, though, Surfshark is the cheaper option for those on a budget.
Notable Functions
When considering Surfshark for your first or next VPN, some of the features that make the service stand out from the crowd are those relating to security. One of my favorite services is something I have personally not found a use for, but I can see how it could be very useful. 
This feature allows users to spoof their phone's GPS location on Android phones. In other words, you can change where your phone's GPS states you are, much like how the VPN changes your IP address. This service is perfect for those wishing to hide their location from websites and apps that try and read your physical data location. Some apps and websites do this for very legitimate purposes; however, if you are already spoofing your IP address, this seems like the smartest option to ensure you appear where you say you are. 
Surfhsark also allows its customers to make use of its CleanWeb feature. This feature ensures that you can browse the internet in complete safety as the protocol blocks and limits any sites/data packet exchanges that could be dangerous to your internet safety. This tool works hand in hand with their Incogni feature, which helps remove any and all personal info from the web during and after a browsing session. 
Lastly, if you use a Linux operating system on your computer, Surfshark has you covered. Unlike most other VPN services, Surshark is the first company to take Linux users seriously, developing a graphical application for Linux that ensures you do not have to go through any extra laborious steps to get the service up and running on your Linux device. 
Streaming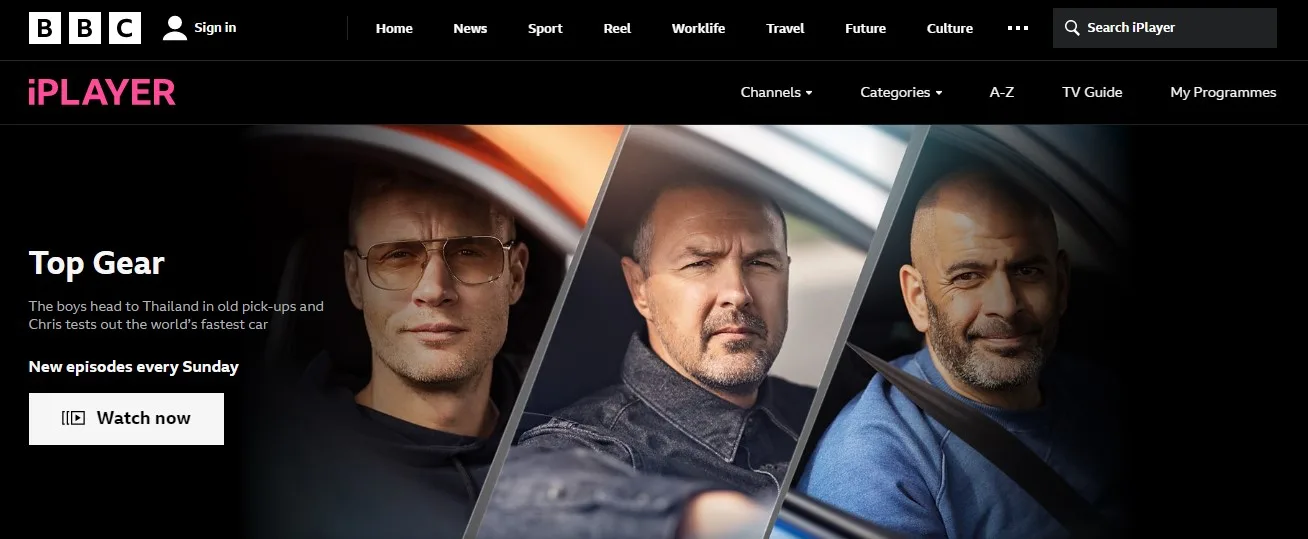 As you might expect, Surshark ensures that all major streaming platforms can be used via their network of servers, allowing customers to unlock geo-restricted content from anywhere around the world.
Here is a list of some of the streaming platforms that Surfshark works with:
Netflix
Dinsey +
HBO Max
BBC iPlayer
DAZN
Amazon Prime
Hulu
Torrenting
Surfshark works very well for torrenting unless you compare it with NordVPN. While the two are both very good for torrenting, NordVPN offers a free SOCK5 proxy server for all those torrenting on their platform, whereas Surfshark does not.
Regardless, Surfshark is still very capable and useful for those of you who like to torrent.
Company Background and Transparency
Surshark was founded back in 2018 with the goal of creating an internet wherein everyone was safe and protected from the dangers that roam the web today.
As with most VPNs, Surfshark is very open about how they operate as a company and offer a yearly wrap-up where they chat about everything they get up to as a company and how they have operated over the past 12 months. However, the report for 2021 has still not been released and is merely sitting as a placeholder on their website with 'coming soon' plastered underneath. Considering that it is nearly 2023 at the time of writing this article, they really would need to get moving a little quicker on this.
Encryption Software
As standard for VPNs today, Surfshark uses AES-256-GCM encryption software to secure all the data that passes through their servers. However, unlike NordVPN, they do not offer a double encryption option for more security-conscious clients.
What Do They Do With Your Data?
As you would expect from one of the biggest VPN providers in the space today, Surfshark does not keep any logs of your data and hold this principle as one of its key values. Surfshark also routinely bring in external professional companies to audit their entire business and data holdings, proving their no-log policy.
Customer Service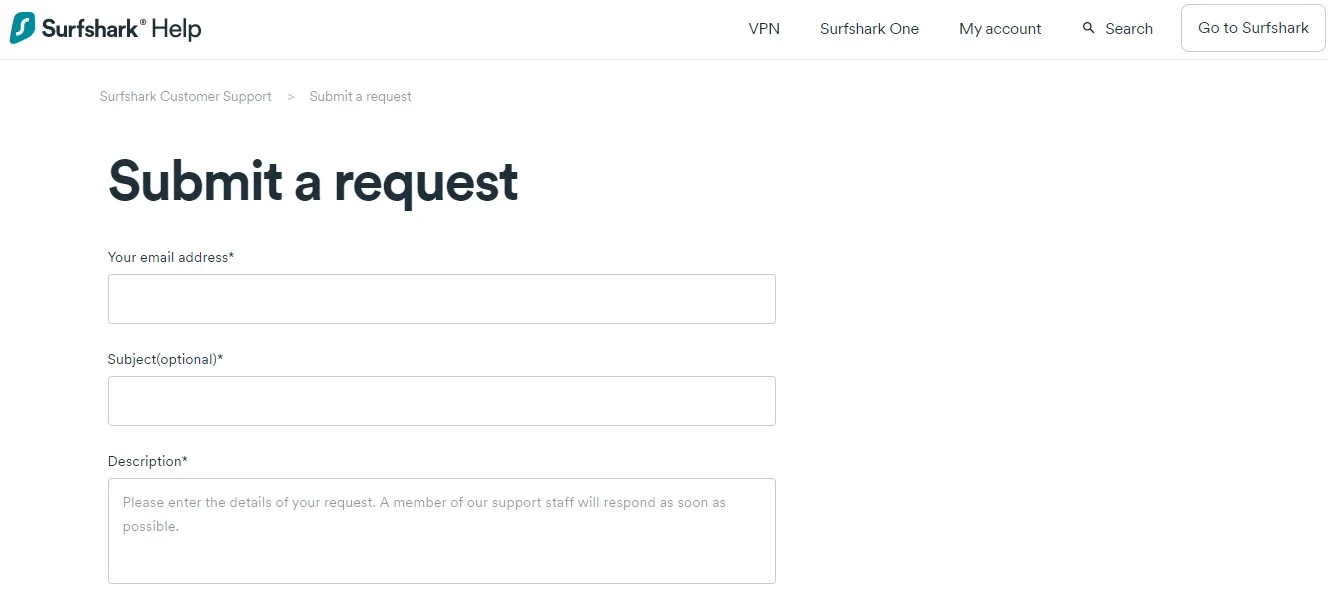 Most reviews I have found on Surshark's customer service are positive, stating that their employees are not only kind and courteous but also very knowledgeable about their field.
They offer 24/7 live chat support and email options for customers who may be facing issues with their service.
Main Reasons To Get a Surfshark VPN Subscription
In my opinion, you should get a Surfshark subscription if you intend to fully use the service's extra functions. You will have to look for some of these, but after you get them up and running, the VPN falls into a league of its own. Otherwise, if you wish to use the service for general content streaming and security protocols, it is not very different from most currently on the market. 
Pros:
The service has servers across more countries than competitors, such as NordVPN, hosting over 3200 servers across 99 countries in total.

Surfshark is significantly cheaper than many top names in the VPN space when taken out over a year or two-year subscription. 

24/7 customer support. 
Cons:
The VPN itself is slower, on average than NordVPN. 

Costing the user $12.99 each month, this VPN is far too expensive when not purchased for an entire year or two. 

Fewer servers in Europe and the US than NordVPN.
Speed Comparisons
While you may not notice any difference between your internet speed with or without a VPN, there are differences between the service providers in terms of connection speeds, affecting your max upload and download speeds when using your VPN. 
So, with this in mind, let's take a look at the best speeds available for these two VPNs in several different regions.
US Stats
NordVPN
Download – 539 Mbit/s 
Upload – 468 Mbit/s
Surfshark
Download – 531 Mbit/s
Upload – 472 Mbit/s
UK Stats
NordVPN
Download – 1452 Mbit/s
Upload – 932 Mbit/s
Surfshark
Download – 1368 Mbit/s
Upload – 979 Mbit/s
While these speeds are very good considering the number of servers, you must pass through with each interaction online. However, at peak times, you can expect a 20% drop in speed on average, no matter which VPN you use.
Possible Alternatives
Outside of these two VPNs, many other services offer the same kind of experience. The depth of the VPN market is currently massive, with many tech companies throwing everything but the kitchen sink at their marketing teams to try and compete with the big boys we have covered today. However, I would honestly say that NordVPN and Surfshark are the best two currently on the market.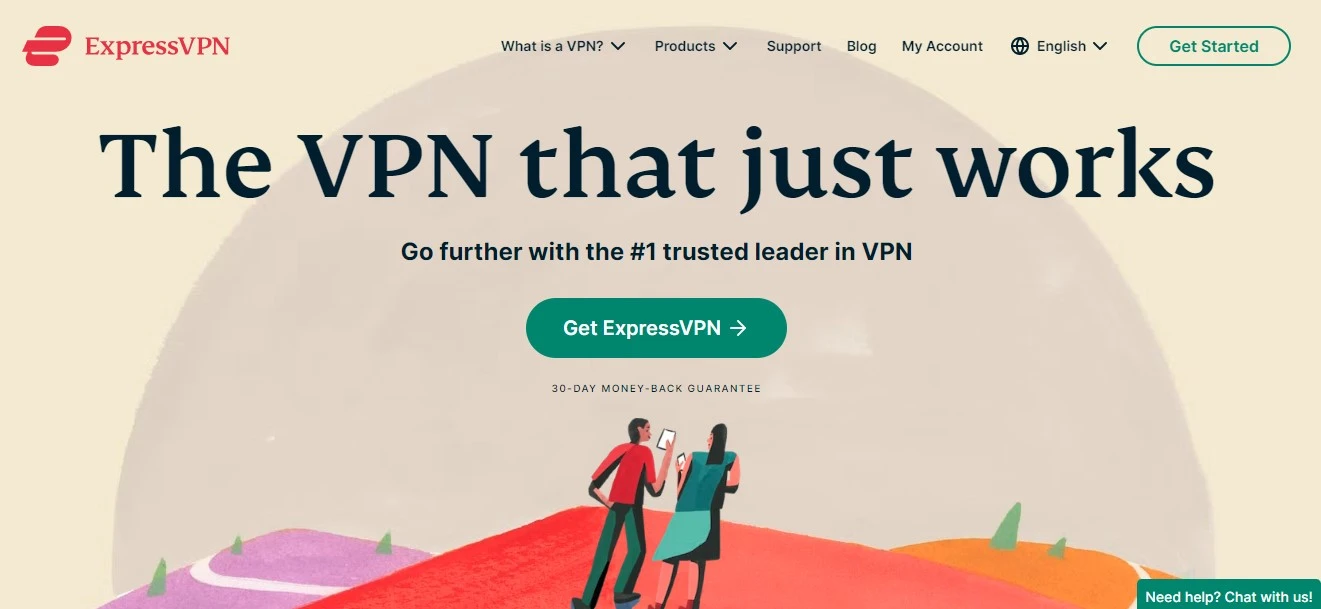 However, if, for whatever reason, neither of these two VPNs is for you, maybe you should check out Express VPN or ProtonVPN. Both of these VPN providers are extremely competent security-wise and are trusted by thousands around the world. The reviews aren't half bad, either.
Overall Conclusion
When you go into the market for a VPN, your priorities might be a little bit different from mine. For instance, I really worry and make a conscious effort to maintain the highest security possible online, as I use my laptop for everything from work to streaming. Therefore, I can't really afford to have it compromised in any way. However, many of you might just want to benefit from the extra Netflix shows and will, therefore, prioritize streaming speeds over security every day of the week.
However, if we look at these two excellent VPNs as overall products, I have to give the nod to NordVPN over Surfshark. While you may not be able to really tell them apart during everyday use, NordVPN is just that little bit better in every category that matters to me personally.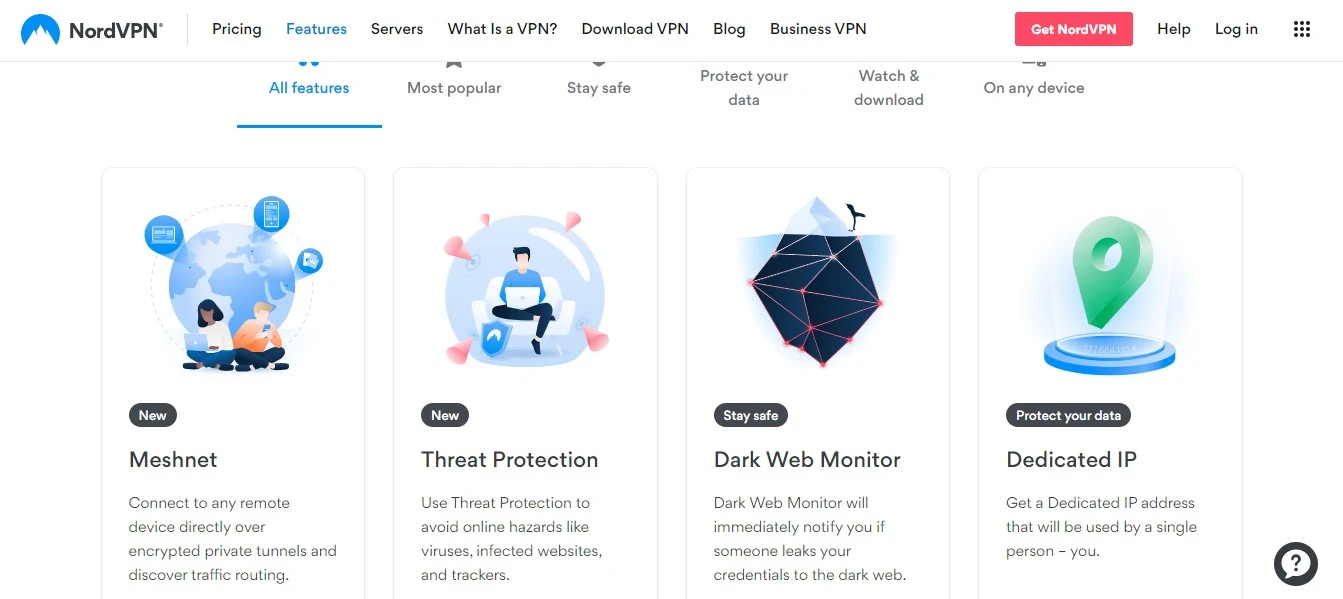 NordVPN has a higher top speed and better, more advanced security protocols, and it has been with us for much longer than Surfshark, adding a little bit of trustworthiness to its overall appeal. 
In the end, I would much rather pay a little bit extra over the course of a year for a service that I know to be the best of the best. However, I know Surfshark offers features that NordVPN users can only dream of and that they will be perfect for many of you out there, but, for me personally, I would just never get the use out of half of them, making them pretty redundant to me.
Frequently Asked Questions
Question: Are VPNs legal?
Answer: I understand why many people may think VPNs are illegal; after all, there is a reason Netflix is not allowed to show you all of its content and must limit it to one country. However, there is nothing illegal about using a VPN to spoof your IP location and protect your privacy; therefore, whether you access Netflix or not, when spoofing your IP, nothing illegal is going on. 
Question: What does a VPN do?
Answer: A VPN is a virtual private network, and it allows you to set up a protected network connection while simultaneously spoofing your IP address, protecting your location, and allowing you to appear to be working in any corner of the globe. 
Question: Do I need a VPN on my phone?
Answer: A VPN is just as important on your phone as it is on your laptop or home computer. Your phone is used and carried with you everywhere you go, holding credit card information and a lot of your passwords. Therefore, accessing a VPN and keeping your network interchanges as safe as possible is always the best bet.
Final Thoughts
So, there you have it, a full comparison of NordVPN and Surfshark, two of the best VPNs currently on the market. While I did fall on the side of NordVPN, I do understand why others may prefer to use Surfshark. 
In the end, though, the choice is yours, but I hope this article will help you make your decision. I wish you luck with all your future web surfing!