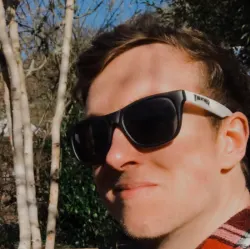 Latest posts by Andrew Nile
(see all)
The internet in South Korea is heavily censored by the government. In fact, South Korea has some of the strictest censorship laws in the world, with the government maintaining strict regulation of online content. Particularly anything political. A website deemed divisive or harmful is blocked altogether. Censorship represses particular views in favor of others. It can be used to create false narratives. And it limits freedom of expression. However, South Korea cites its tense relationship with North Korea for its rigid censorship.
South Korea is a third-party contributor to the Five Eyes alliance. A partnership of the United States, the United Kingdom, Canada, Australia, and New Zealand. This alliance was created to allow its members to spy on each other's citizens in an effort at shared intelligence operations. Moreover, Internet Service Providers in South Korea can and often do give customer information to law enforcement, and you can risk jail time.
VPNs, or Virtual Private Networks, protect your identity online and grant you access to worldwide content. They act as encrypted tunnels between your devices and the rest of the internet, keeping your information from prying eyes and protecting your online anonymity.
VPN use in South Korea is extremely common, particularly among younger people. Whether living in South Korea or just visiting, a good VPN will help bypass restrictions and access the web. Furthermore, you don't even need to use a South Korean VPN server if you don't want to.
In this guide, I'll inform you of the critical things to look for when picking a VPN for use in Korea and recommend some of the best options available. So let's dig into how to find the best VPN for Korea.
Bottom Line Up Front
Users needing a reliable and secure VPN in Korea should seek a provider with a strict no-logs policy based outside Korea's jurisdiction and ideally featuring a kill switch.
Things to Consider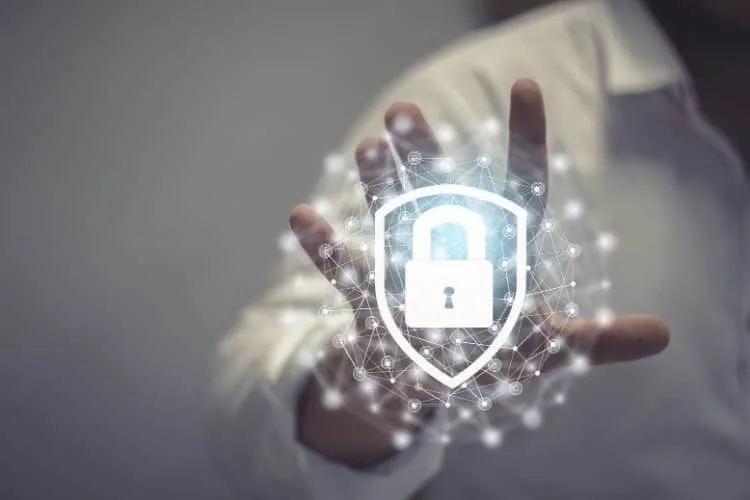 Your VPN's Home Country
The home country of your VPN service is going to be extremely important. Make sure to research this. Aim to avoid VPNs that operate primarily from countries inside any of the Five, Nine, or Fourteen Eyes Alliances. These are state intelligence alliances that work with national security in mind and monitor and share the internet activity of their citizens.
While South Korea may not be part of any of these alliances, they are an active third-party contributor, partly due to the desire for further surveillance of the North. You'll find that most reputable VPN providers operate out of privacy-friendly countries or those outside the jurisdiction of the US and EU.
Privacy Policy
Most VPN providers will follow a strict no-logs policy. If they don't, they're not even worth considering. Primarily for use in Korea, where it's vital to trust that your information isn't being stored and that it can't be turned over to the authorities when requested.
Please note, however, that there have been a small number of supposed no-logs VPN providers who have turned over user data in the past. So be sure to do your research.
Server Count
Having access to thousands of servers in multiple countries may sound like a benefit, but it can become a security risk. Think carefully about which server locations are best for your needs, and don't just pick the provider with the most options. Providers rent servers, so you cannot always guarantee total security, especially from lesser-known providers.
Trusted Reviews
Not every review you come across is going to be genuine. Some are paid reviews and it's not always easy to spot bias. So make sure you compare reviews from several trusted sources to be sure you're getting genuine opinions.
Torrenting Capabilities
Some VPN providers are P2P friendly and offer dedicated servers for this purpose. Others block torrenting altogether.
Streaming & Regional Content
Access to streaming content from other regions is a much-desired trait of VPNs and one of the most common use cases. In countries with strict censorship, such as Korea, access to content from other regions is heavily restricted. Any VPN worth its cost will allow you to stream the likes of Netflix, Amazon Prime, Hulu, and BBC iPlayer, free of regional restrictions.
My Top Picks at a Glance
NordVPn: Best for those with multiple devices and platforms
SurfShark: Best value-for-money option
ExpressVPN: Best for home media use
CyberGhost: Best annual plan discounts
ProtonVPN: Best Open Source option
Selection Criteria
Before we jump into my top picks, let me break down my criteria for selecting the perfect VPN for use in Korea.
No-Logs
All VPNs in this guide have strict no-logs policies and can be trusted to stick to that pledge. You want to know that your VPN isn't collecting your data. No-logs policies standard, but make sure to read the provider's privacy policy
Jurisdictions
All the recommendations below operate outside of the various Eyes Alliance countries. This means your data is at much less risk of being shared with international surveillance authorities.
Security
This is the crucial reason for using a VPN. You want to obtain a secure connection with little to no risk. All the recommendations below feature high-level encryption standards. In addition, look out for VPNs that incorporate open-source software such as OpenVPN or accept anonymous payment methods.
Stability
You want to ensure your VPN connection is stable and reliable so that your IP address and data are always protected. No VPN has a faultless connection, however. For this reason, it's worth seeking a VPN with a Kill Switch. This way, if your connection suddenly drops, your device won't revert to its default connection, exposing your information.
Product List
NordVPN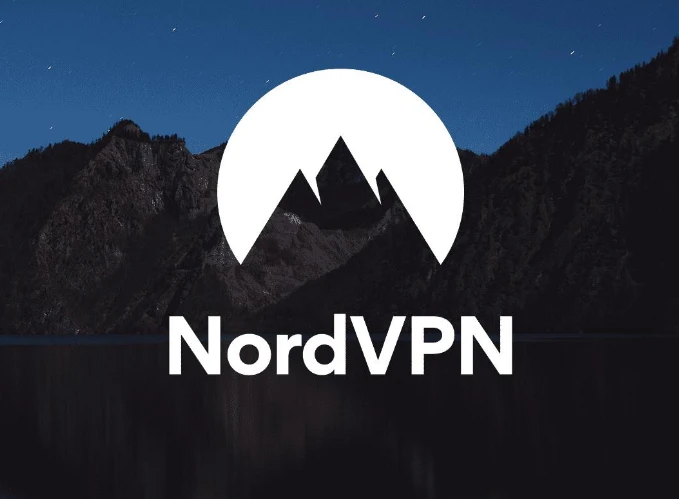 Pricing: From $11.99/mo
Key Features
Secure data on up to 6 devices

App available on smartphones, computers, routers, and media players

Dark Web Monitor

Meshnet – Connect to any remote device over private encrypted tunnels

One-Click encryption for mobile

5600+ servers in 59 countries

Split tunneling support

Kill Switch
Standout Features
NordVPN includes a Kill Switch, One-Click Encryption on mobile, split tunneling support, and double encryption. This means Nord is easy to set up, quick to disconnect in an emergency and offers optional extra layers of protection should you want them. There's also the tasty bonus of being able to automatically select the best server at the click of a button. Ensuring optimal speeds and stability without much leg work.
Suitability For Korea
In terms of Nord's suitability for use in Korea, it's a solid contender. Based in Panama, Nord can get around the mandatory data retention laws elsewhere. This is a great reassurance to its users and a reaffirmation of its commitment to no-logs. Please note, however, that Nord's parent company is based in Lithuania. They're very upfront about this.
Technically this means they are bound to the Mutual Legal Assistance Treaties with the US. However, NordVPN has repeatedly assured customers that the MLAT does not impact user data. For those who like their encryption to be military-grade, NordVPN pulls no punches using AES-256.
Streaming
For those looking to utilize their VPN for streaming regionally exclusive content, you'll be happy to hear that NordVPN unblocks 11 regions on Netflix. It can also be downloaded onto streaming devices like Smart TVs and Firesticks.
Torrenting
NordVPN is torrent friendly and even has P2P-optimized servers designed for this purpose.
Average Speeds
AV-Test has recorded an average download speed of 521Mbps in Asian regions, based upon a reference speed of 5303Mbps. 
Pricing
NordVPN starts at $11.99 a month, but deals are often available. You'll also save money if you commit to a 1 or 2-year plan upfront. There are more expensive plans available for those wanting encrypted cloud storage and password management, but you can likely pick these up from a different provider cheaper if you shop around. You'll probably find more affordable VPN options, but few can match NordVPN for speed, reliability, and overall customer satisfaction.
Pros
Extremely user-friendly

P2P Servers optimized for torrenting

Tor-over-VPN Servers

Great customer support

Fastest VPN on the market
Cons
No Linux app. Requires use of the terminal and repository

Plenty of cheaper options are available

Few extra features for the cost
SurfShark
Pricing: From $12.95/mo
Key Features
Bypasser split tunneling tool

Multi-hop connection

Built-in Ad-Block

SurfShark Alert –

Paid extra

VPN Servers in 100 countries

Over 3200 servers
Standout Features
SurfShark has some great standout features that make it perfect for use in Korea. Users may find Camouflage mode particularly beneficial, as this will allow you to obfuscate servers, making your internet traffic invisible to prying eyes.
SurfShark also offers what it calls Multi-Hop. Put simply, Multi-Hop allows users to change their IP address multiple times during one action. Allowing for greater levels of anonymity.
Suitability For Korea
SurfShark is located in the Netherlands but headquartered in the British Virgin Islands, which is great for user privacy. The British Virgin Islands are a privacy haven and have no obligatory data retention laws (something it shares with the Netherlands). SurfShark is a subsidiary of Nord Security, the parents of NordVPN (also featured in this guide), meaning they too are bound by Lithuania's involvement in the MLAT. However, like NordVPN, users can rest assured that their data will not be impacted by this.
With 256-bit encryption, a strict no-logs policy, and a built-in AdBlock, SurfShark is an excellent choice for those looking for a VPN in Korea.
Streaming
SurfShark VPN is fully compatible with all major streaming platforms if you want to access restricted content in South Korea or want to check out some regional exclusives.
Torrenting
SurfShark supports torrenting on all of its servers. However, only some are optimized for this purpose. It may not be the fastest option for this purpose, but its security features make it an attractive choice for P2P use.
Average Speeds
Average download speeds in my testing for Asian region servers resulted in download speeds of 32Mbps, based upon a reference base speed of 42Mbps. 
Pricing
There's no denying that SurfShark is one of the more pricey options when looking at monthly subscriptions, with the service starting at $12.95. However, those looking to purchase more extended plans, such as the annual or 2-year plans, will make significant savings, with the 2-year plan working out at around $2.49 a month. There are also options for additional bolt-on features, such as SurfShark Alert, which monitors and alerts you to any compromised account credentials.
Pros
Unlimited connections

Accepts cryptocurrency for anonymous payment

Headquartered in the British Virgin Islands

Obfuscated servers
Cons
Confusing pricing structure

No Tor access

No option for purchasing private static IP addresses
ExpressVPN
Pricing: From $12.95/mo
Key Features
AES-256 encryption

Threat Manager

Torrent clients

Great device support

RAM-Only servers for greater security
Standout Features
Like SurfShark, ExpressVPN offers access to obfuscated servers. This can mask your VPN traffic to look like regular old HTTPS traffic and bypass any geo-restrictions or censorship. Express also uses TrustedServer technology for extra security and peace of mind. Unlike traditional old servers, these are diskless, RAM-only servers, which cannot store any data once turned off.
ExpressVPN uses the Lightway Protocol, which is based on WireGuard encryption technology. The protocol is open-source, lightning-quick, and super secure. For those keen to use their VPN in home media setups, you'll be pleased to hear that ExpressVPN offers add-ons for Kodi.
Suitability For Korea
Like SurfShark, ExpressVPN is incorporated in the British Virgin Islands, meaning it's not under the legal jurisdiction of the United Kingdom. However, with server locations in 94 countries, ExpressVPN has plenty of options for users looking to get around Korean restrictions and access content in other locales.
ExpressVPN's privacy policy is refreshingly easy to read and understand for those wanting extra reassurance. They make it clear that they don't log any information, as is the case with the other options in this guide. ExpressVPN is also audited by third parties for their servers and apps, so you know they're up to scratch.
Streaming
ExpressVPN claims to be able to "enhance your viewing experience by reducing lag and bypassing bandwidth throttling". As you'd expect, Express is compatible with popular streaming services such as Netflix, Disney+, HBO, Hulu, and BBC iPlayer.
Torrenting
ExpressVPN does offer full torrent client support. When paired with their support for things like Kodi, ExpressVPN could be a killer choice for home media use.
Average Speeds
AV-Test has recorded an average download speed of 37.4Mbps in Asian regions, based upon a reference speed of 5303Mbps. 
Pricing
ExpressVPN has above-average pricing, on par with the likes of SurfShark, starting at $12.95 a month with discounts for more extended plans. However, ExpressVPN has steered clear of any free plan, making it clear they are a premium VPN service rather than freemium.
Pros
Supports cryptocurrency payment

Audited zero-logs

Smart DNS

Kodi add-ons

Easy to set up and use
Cons
Browser Extensions require an app

Above average pricing

No Linux GUI

No port-forwarding support
CyberGhost
Pricing: From $12.99/mo
Key Features
P2P-friendly servers

45-day refund policy

WireGuard available across all apps

8800 servers
Standout Features
The CyberGhost VPN perfectly balances ease of use with advanced security features, making it perfect for beginners. With over 8000 servers, getting a low-latency connection is a breeze. It features 256-bit AES encryption, as you would expect, but adds in DNS leak protection, port forwarding, and WebRTC.
Suitability For Korea
CyberGhost is based in Romania, a country with some of the world's strictest privacy laws. This is excellent news for users based in Korea. Not only is Romania outside the jurisdiction of numerous surveillance alliances, but it also refused to adopt the EU Data Retention Directive.
CyberGhost is deadly serious about its no-log policy. They're proud to state that, despite several legal requests over the years, they've never strayed from protecting customer anonymity. In fact, CyberGhost is so transparent that they publish reports detailing any requests they've received from the government or law enforcement.
Streaming
CyberGhost's servers are optimized for streaming, meaning users are guaranteed reliable, secure connections when watching content on Netflix, Disney+, Amazon Prime, and other favorites. 
Torrenting
CyberGhost is very torrent-friendly. They're clear to note that they do not condone the illegal distribution of copyrighted material but do fully support the right to use torrenting securely and anonymously. They also have dedicated torrenting servers to help add extra efficiency to the process.
Average Speeds
AV-Test has recorded an average download speed of Mbps in Asian regions, based upon a reference speed of Mbps. However, bear in mind your speeds can be affected by many factors, so your results may vary.
Pricing
CyberGhost is priced at $12.99 for a monthly plan, which is at the top end and far above average pricing. As expected, there are discounts available for annual and 2-year plans. $47.88 and $83.76, respectively. Interestingly, there's also a 3-year and 3 months plan which seems like an odd time frame. However, for only $87.75, I'm willing to ignore the oddness.
Average annual VPN costs are around the $70 mark, so while CyberGhost may be a bit costly for monthly subscribers, you are getting a great deal on the longer plans. The 3-year and 3-month contract is particularly intriguing, especially if you're confident you'd like to commit to that longevity. CyberGhost's features more than justify the cost. For those on the annual plan or above, you'll get access to the extra secure NoSpy servers at no additional charge. You'll need to cash out an extra $59.88 annually for admission if you're on the monthly plan.
Pros
Seven simultaneous connections

Very good speeds

Huge server fleet
Cons
Rather expensive

No third-party audit

Doesn't work in China
ProtonVPN

Pricing: From $9.99/mo (Free plan available)
Key Features
Open Source

Available on Windows, Mac, Linux, Android, iOS, Chrome, Firefox

Free plan available

1751 servers in 64 countries

High-Speed servers (up to 10Gbps)

Built-in Kill Switch or Always-on VPN feature.

Superb physical security
Standout Features
ProtonVPN doesn't really have any particularly unique features. In fact, it's arguably not as feature-rich as other options. However, the features it does have are exceptionally high quality and reliable. I am mainly a fan of Proton's Kill Switch and Always-on feature, especially when utilized in unison. This may be a perfect combo for those needing a reliable connection in Korea. Reassuring them that their VPN is always connected by default and killing their internet connection should the connection drop for any reason.
Suitability For Korea
ProtonVPN has a clear and heavy focus on security and transparency. In addition, the service is entirely open-source and built upon the OpenVPN protocol, meaning anyone can inspect, modify, and enhance the source code.
ProtoVPN has chosen to locate its servers in privacy-friendly countries like Switzerland. So they operate outside the jurisdiction and overview of any 14 Eyes Alliance members. So you're protected by some of the world's most rigid privacy laws and outside the US and EU jurisdiction.
Streaming
Netflix does occasionally block the IP addresses of Proton's free servers, however, Proton guarantee that users on their premium servers will have full access to content from 11 regions.
Torrenting
ProtonVPN does offer P2P and Tor servers for those looking to torrent, but these are not available to users on the free plan.
Average Speeds
AV-Test has recorded an average download speed of 9.9Mbps in Asian regions, based upon a reference speed of 5303Mbps. Bear in mind your speeds can be affected by many factors, so your results may vary.
Pricing
ProtonVPN's premium plan starts at $9.99/mo. One of the cheapest options on this list. There are also discounts available for those seeking annual or 2-year plans. What may set Proton apart is its free plan. Free users have access to about 100 servers as opposed to the 1700 odd available to premium users. They are capped to 1 connection and "Medium VPN Speeds." Proton is one of the best free VPN providers despite these limitations on the free plan, making it perfect for those wishing to explore their options without committing. 
Pros
Open Source – Great for those who desire transparency

Independently audited

VPN Accelerator claims to boost VPN speeds by 400%

The free plan is a good starting point for new users
Cons
Support is only available by email.

It could be easier to configure

Limited P2P and torrenting availability

Prone to VPN blocks
FAQs
Question: Are VPNs legal in South Korea?
Answer: With the heavy internet censorship in South Korea, it may come as quite a surprise that the use of VPNs is entirely legal. VPN use is generally legal globally, with a few exceptions, including in China and Russia.
Question: Will a VPN stop hackers?
Answer: Most VPN services will use industry-leading encryption standards such as AES-256 or ChaCha20 to keep your information safe. While your connection cannot be traced back to you, your activity is still present. In short, sites, and potentially cyber criminals, can see what you're doing, but they can't link your activity back to you. It's worth noting here that if you are signed into Google, Google will know what you've searched for. Even if using a VPN to encrypt your data and use a new IP.
Question: Can my ISP see that I'm using a VPN?
Answer: Simply put, your ISP will be able to see the IP you're connected to. They'll be able to see that the IP is registered to a VPN service, but the breadcrumbs end there. They will not be able to see any specifics about your internet activity or history. Generally, ISPs won't care that you're using a VPN unless it's illegal in your country, which isn't the case in South Korea. 
Conclusion
There is no one perfect VPN solution for use in Korea, but hopefully, this guide has given you some ideas on the options available and what to look out for. Remember to check where your potential VPN provider operates from. Are they members of, or a known third party to, the 14 Eyes Alliance or similar?