Last Updated on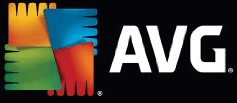 AVG – or Anti-Virus Guard – is suite of antivirus and internet security products developed by AVG Technologies. They are a publicly traded company, formerly known as Grisoft. AVG's first product was launched in 1992 in Czechoslovakia. AVG products first appeared in the US market in 1998. Over the years they have acquired other internet security companies as well as incorporation with Microsoft Windows Vista. They are currently a Dutch-based company and have over 100 million users of their antivirus software (free and paid).
Like many other companies, they have adopted a free model – or "freemium" – with paid upgrades for more robust services. Whereas other security companies have focused on streamlining their offerings, AVG has a wide array of services and products available. Their comprehensive internet security suite combines AVG Anti-Virus, Anti-Spyware, LinkScanner, and additional features in one package. They also offer packages specific to certain threats (e.g. "AVG Anti-Spyware). Their free version is quite popular and doesn't skimp on features, offering many of the same core features as the paid version, just without the "frills".
AVG Anti-Virus has been well received over the years by industry publications like CNET, PC Magazine and others. They have been certified by the ICSA, one of the industry leading certification organizations.
AVG Reviews
For specific product reviews, see below:
AVG Antivirus Review: The 2014 version was well received by the industry at large. It was in the upper tier of antivirus solutions, but didn't win major awards. We thought it was worth an 8.1/10 overall rating. You can read our full analysis here.
AVG Comparisons
For specific head to head comparisons of AVG vs other industry leaders, see our comparisons below:
Antivirus Comparisons
AVG vs Avast Antivirus: We contrasted these two leading antivirus platforms and Avast came out slightly ahead of AVG. Overall, Avast had better detection rates and a very competent free version. AVG put up a good fight and will still be a good option for some users. You can read the full comparison here.
Internet Security Comparisons
AVG vs Avira Internet Security: Avira is another major player in the market and we wanted to compare AVG head to to head with it. Overall, we liked AVG much better as a full internet security suite. Avira's free version was nice, but not if you are looking for a robust all-in-one security solution. You can read the complete comments here.
Stay tuned as we update and test more web security tools and products from AVG!